How do you teach yoga to kids in a new and fun way?
Kids can learn yoga and mindfulness meditation to help them be active, have fun, and use their imaginations!
I stumbled into teaching yoga for kids after taking my 200 hour yoga teacher training course and a short kids yoga weekend course. It was a great introduction to kids' yoga, and I was really excited about this new fun way to bring movement and mindfulness to kids in my life.
I was teaching at a preschool at the time and had fun teaching yoga to them in small doses here and there.
When I got the opportunity to teach "Movement" full time at a public charter school I was super excited, but also very nervous.
How was I supposed to come up with lesson plans and content for 5 grades (Kindergarten through 4th grade) with 40 minutes for each class, 5 classes a day?
It took a lot of trial and error, and it's still not perfect.
But, along the way, these are some of the best ways I managed to bring yoga movement, and fun to my students in their classrooms.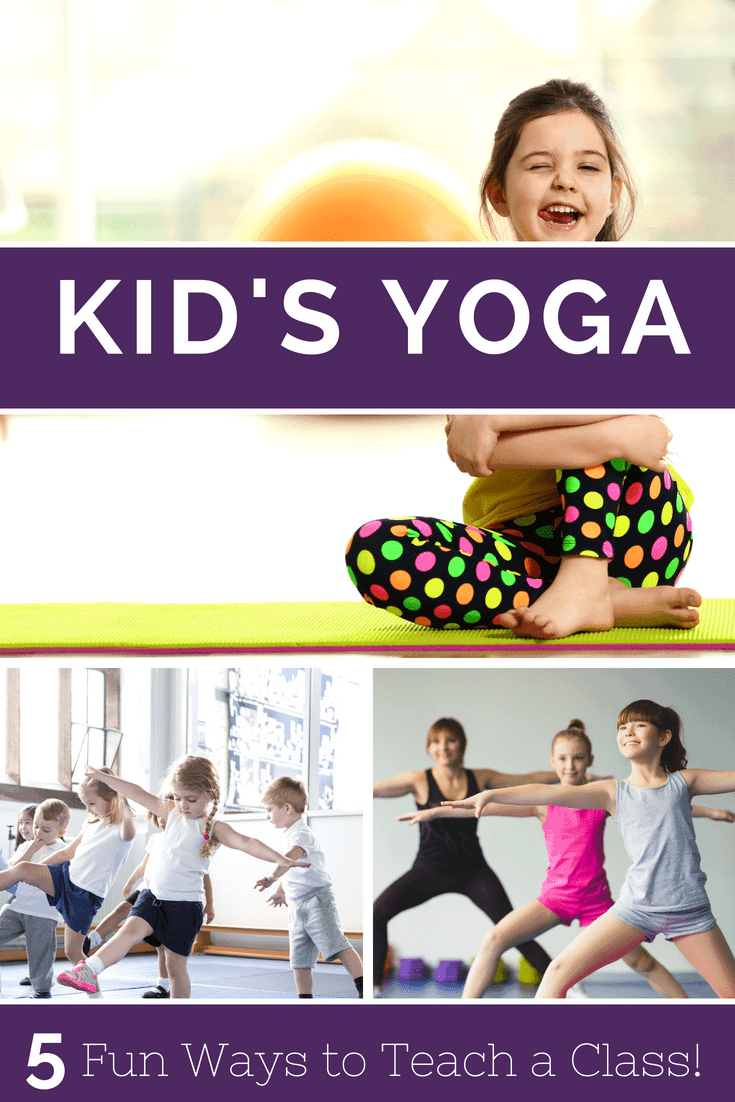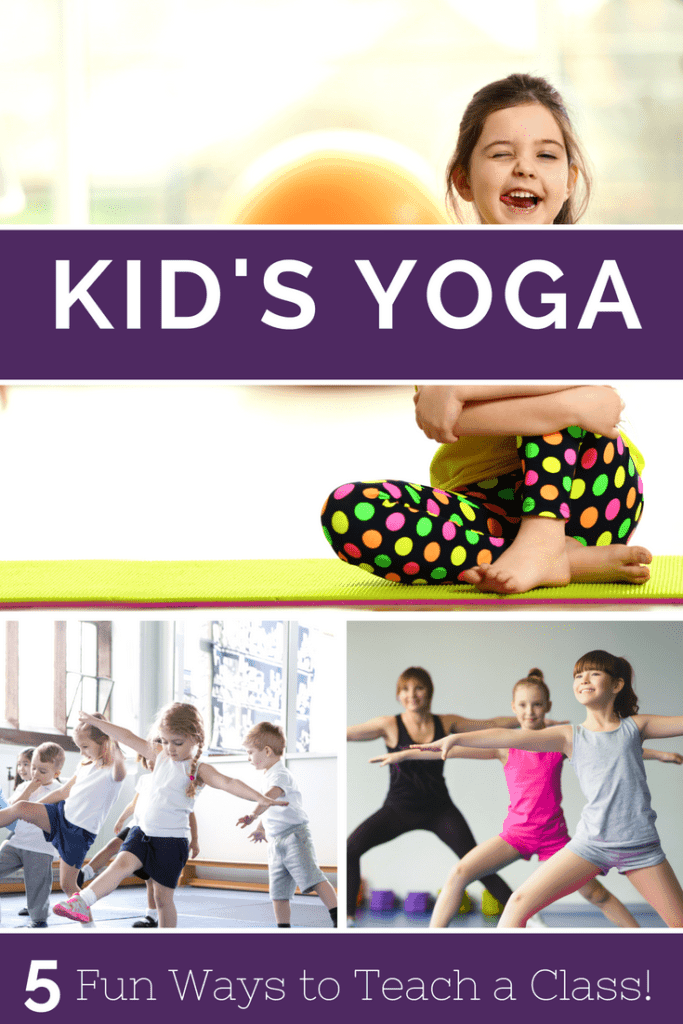 1. Tell a story using Yoga Poses
This is probably the most common way to teach yoga to young kids in a group, and that's because it works and is super fun and entertaining.
Put on your storyteller's voice, memorize your animal/nature poses, and tell a story:
"Once upon a time there was a cat named Amiya, who lived on a farm. She met a cow and they went on an adventure… A dog started chasing them and was wagging his tail and chasing them up and down hills.., But suddenly a snake showed up, scared the dog, and they were able to escape. The cat and the cow walked all the way to a big forest full of trees and on the other side the found a waterfall (forward fold)!…"
This is really fun and can be different every time but it takes stamina, imagination, and an expressive voice.
Here's a post on Storytelling for kid's Yoga here with lots of fresh ideas and tips for keeping them engaged.
You can also add poses into some common (or uncommon) books that you have in your house or classroom.
Adding yoga poses to books is really fun and simple way to teach literacy and yoga!
Choose a book that has either lots of animals or lots of characters.
Read through the book on your own and pick one or two poses that match the story on each page
Pull the pose cards that match those poses to put on the wall or screen, write them on a piece of paper, or use post it notes to mark them in the book
Pre-teach some of the more crucial poses to your kids or students
Read the book aloud and pause to do each pose for a few breaths
OR Read the whole book first, then go back and do it again with poses!
Check out the best library books for adding in yoga poses here.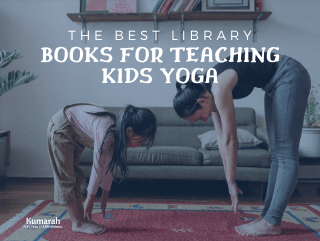 Plus, these articles all have lesson plans that I wrote to go with a book already!
Or, grab all of my free lesson plans, yoga games, and mindfulness freebies from my Free Resources Library here!
2. Teach a Call/Response Yoga Flow Sequence
Most kids love to talk. They love the sound of their own voice (don't we also, as teachers??), they love to learn by doing, and they love to make noise.
In order to get them moving and really participating, tell them they have to say the name of the poses after you in a nice call and response way as you all do a sequence together:
Tadasana! (Tadasana!)
Forward fold! (Forward fold)
Halfway lift! (Halfway lift!)
High plank! (High plank!)
Chataranga! (Chataranga!)
Baby cobra! (Baby cobra!)
Up dog! (Up dog!)
Down dog! (Down dog!)
And so on.
It really helps to get a good rhythm going and have 3-4 syllable pose names in your brain for good repetition. You can even set it to music if you are brave!
Go through a simple Sun B salutation if possible, both sides, and add on extra poses (like balances) at the end.
You can do this several times in a row, and start to slow down and take deep breaths in between to level them out once their energy is getting used effectively.
There is lots of information on this exact Yoga Flow technique because it has become so commonly requested as such a fun way to teach yoga to kids:
Get started right away with the Kids Yoga Pose Cards for the Perfect Yoga Flow! Or the Mini Course, Yoga Flow Sequencing for Kids and Classes.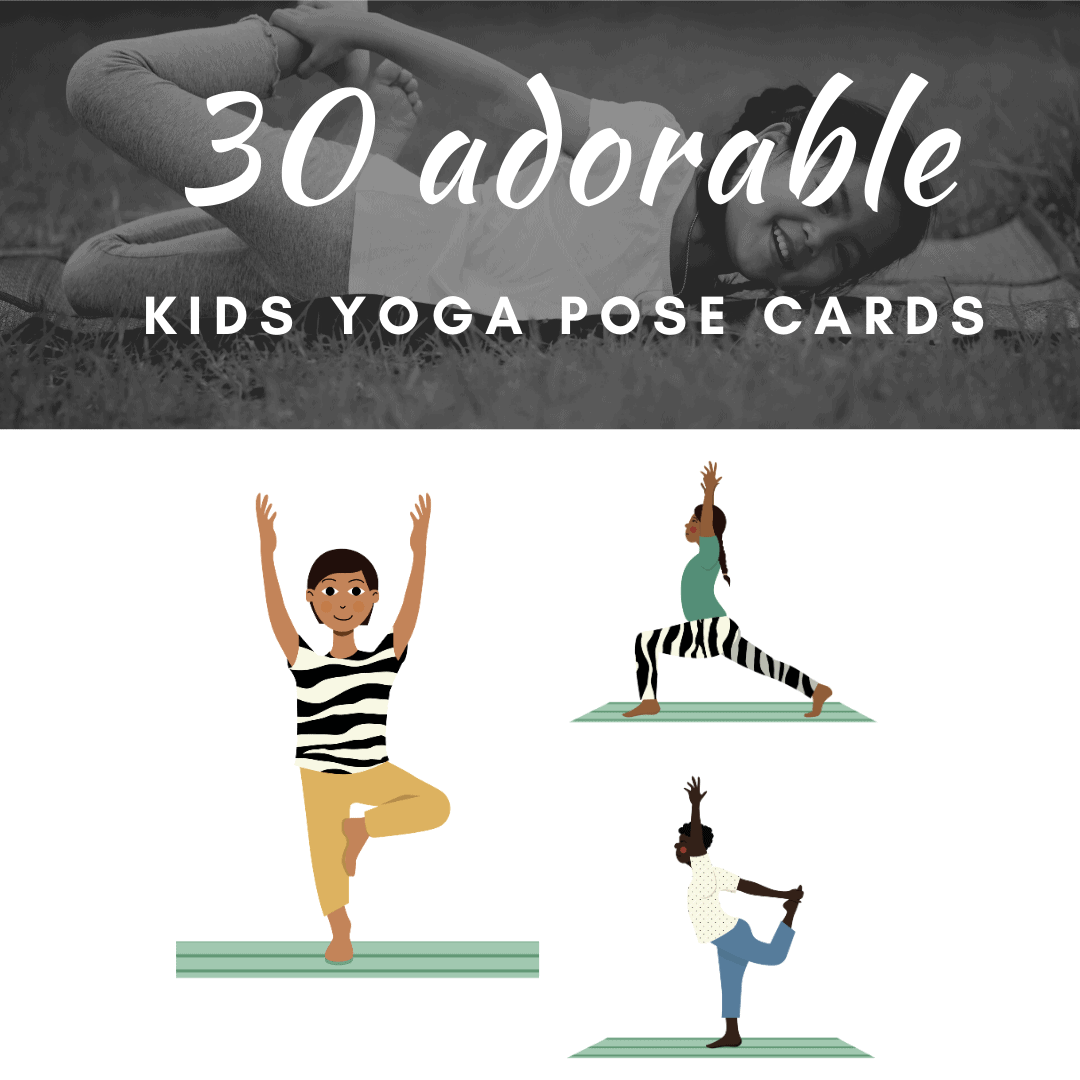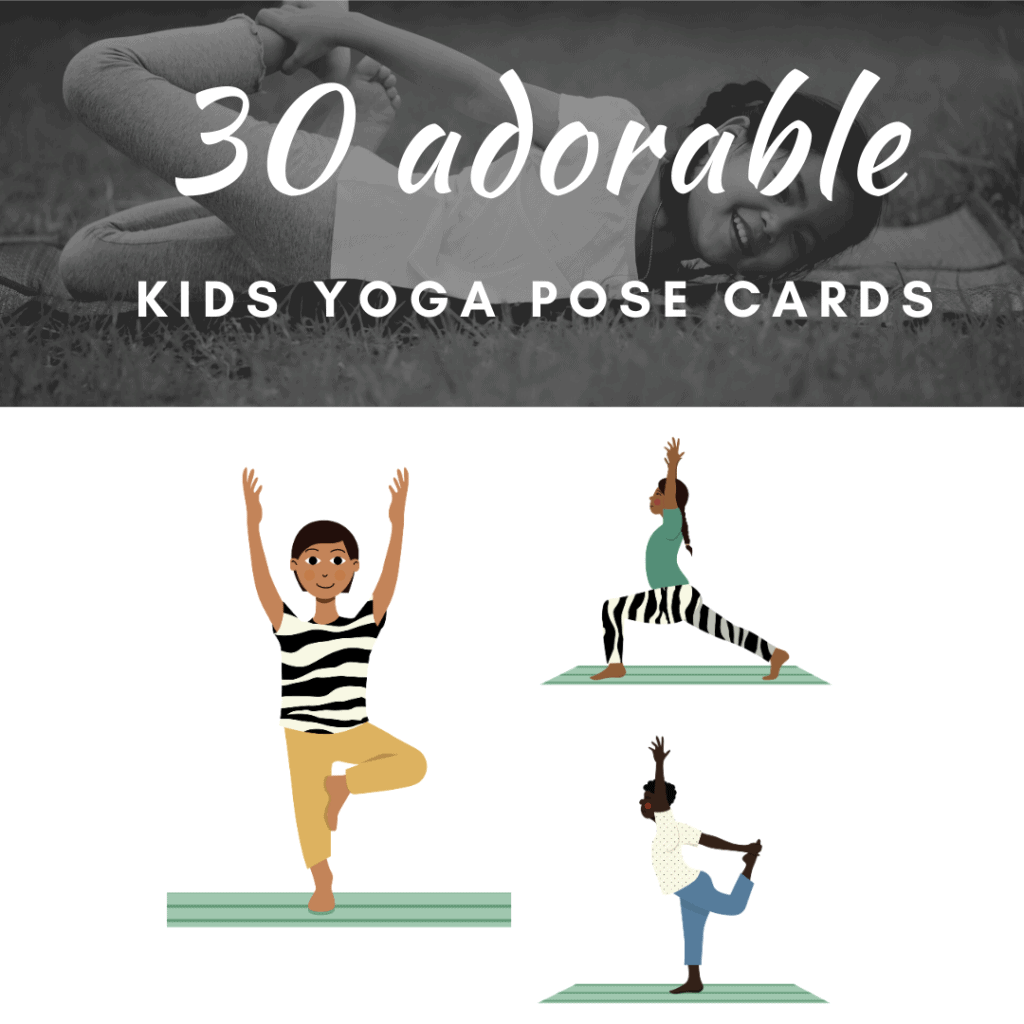 3. Think of a yoga pose for every letter of the alphabet.
This is a fun way to teach yoga to kids even if you don't have ABC yoga pose cards.
If you do, use those first as inspiration and examples and let the kiddos come up with more on their own!
Write the alphabet up on a white poster paper or a board, and have kids come up with a yoga pose that starts with each letter.
You don't have to go in order; start with poses they know (like tree, dog, cobra, wheel, etc) and then let them be creative with the other letters to fill them in.
If you finish all the ABC's try to do the whole alphabet in order, and then backward! They can even spell their names with poses at the end.
Check out this post with tons of other ideas on how to integrate yoga poses with the ABC's and a literacy lesson.
Get my students' version of the ABC with images in the Free Resources Library!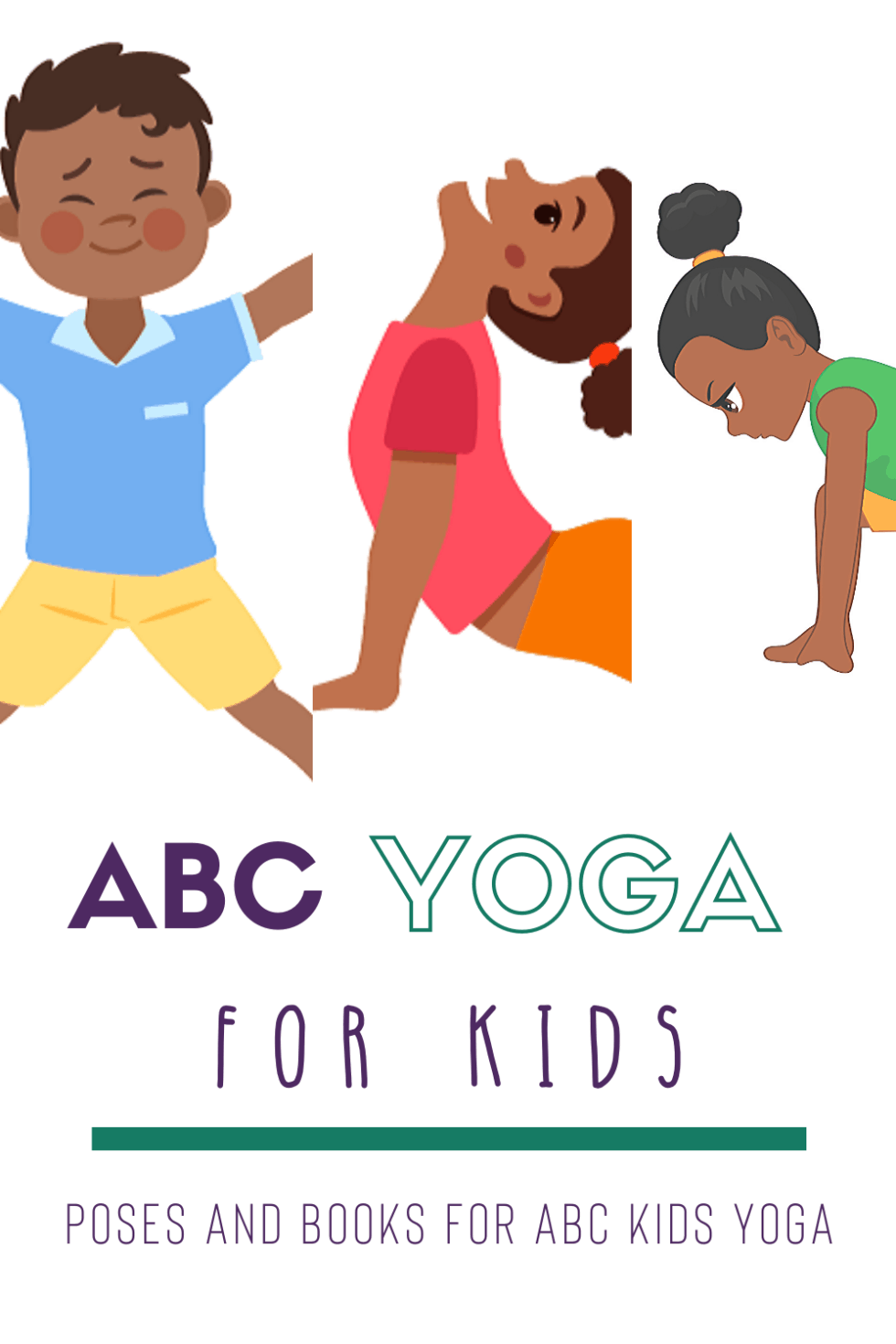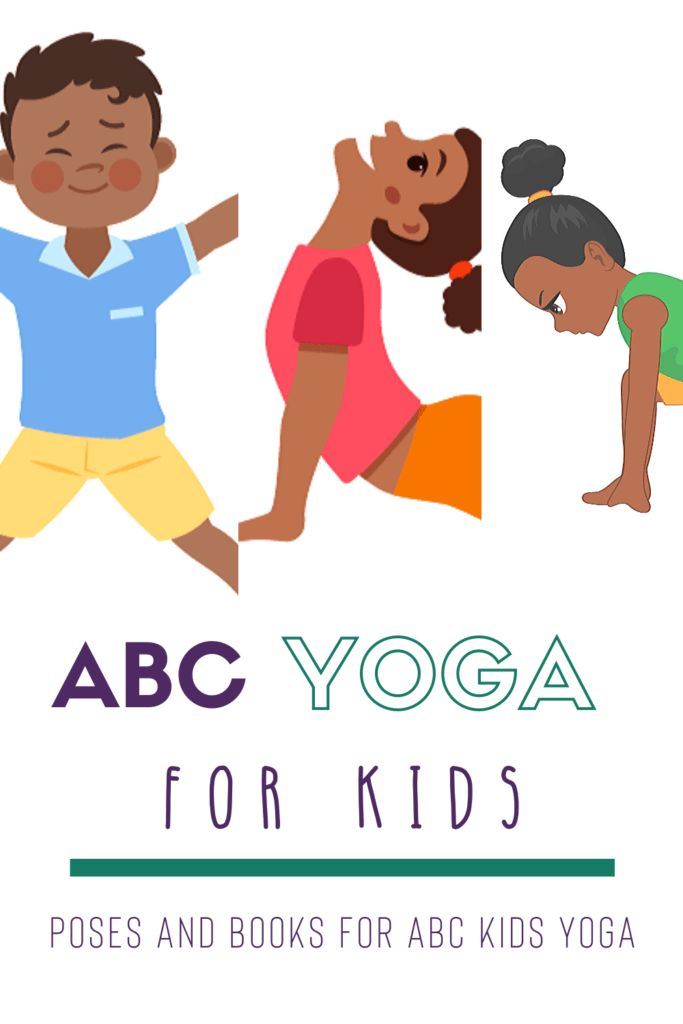 4. Play Games and Add in Yoga Poses
Another great way to introduce yoga to kids is with some fun and engaging games! Kids love to play games and many traditional group games can be converted into yoga games.
Yogi Says (ie: Simon Says) works great as a beginning of the year/course/class game because you can start with high energy movement activities, and then go to more static poses as needed.
Here's my post on Yogi Says with lots of prompts!
Yogi says, "Jumping jacks." Yogi says, "Give three people a high five." Yogi says, "Run in place." Yogi says, "Downward dog." Yogi says, "Cobra." Downward Dog! OHHHH gotcha! Try again! Yogi says, "Downward dog."
You can start as the Yogi giving directions, and then gradually as the students become more comfortable with the movement and the poses, let other students be the leaders too.
To keep the game fun for longer, let kids continue or try again if they get "out". (As long as they don't pout or whine).
Once they are familiar with the game, but not too tired of it, you can use it as a "reset button" if you've momentarily lost control of the group. (Happens frequently, just don't panic 🙂
Other classics like "Red Light, Green Light" work if you give them the rule to freeze in a balance pose or a warrior pose.
Here are some fun printable yoga games for kids that work great for smaller groups as a way to teach them yoga poses and even add in some math skills.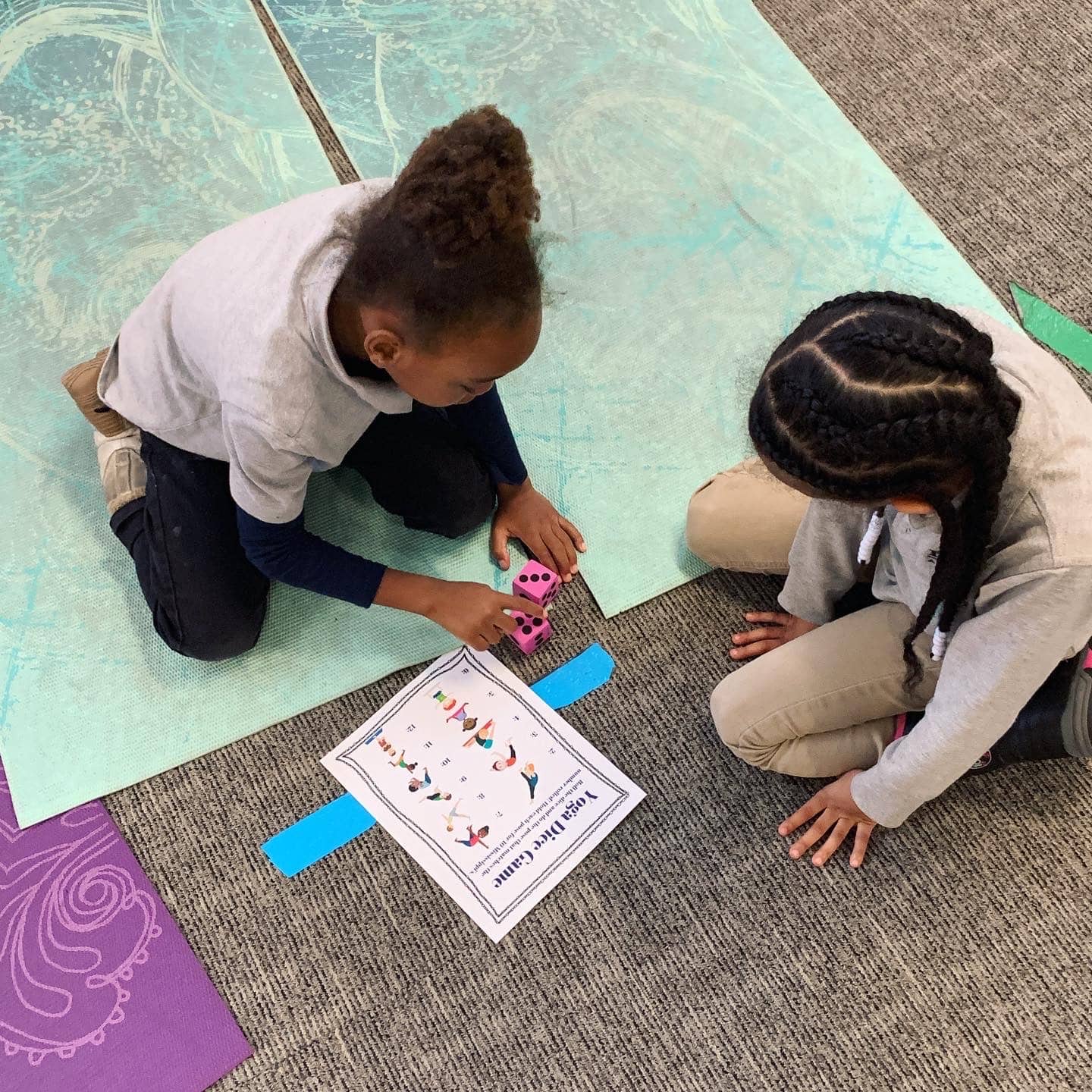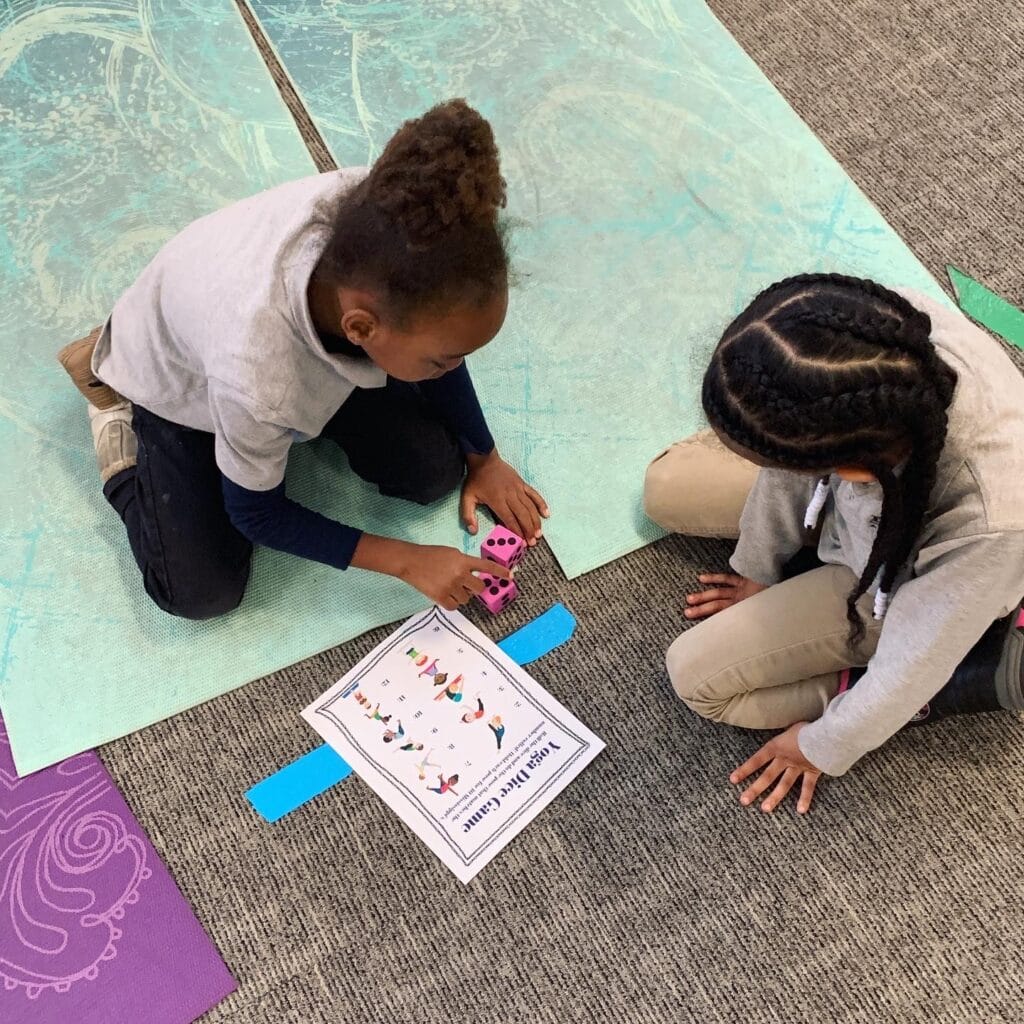 5. Let students create their own poses
Kids have fantastic imaginations, and often have many favorite things they are thinking about that we have no clue about.
Ask them to help you come up with new poses for their favorite book characters, movie or TV show characters, and even some random favorite household items.
I have had kids come up with 15 different Pokemon in one class, many movie characters, plus poses to represent their tablet, their parent's car, the park slide… etc!
You can always let them all have a chance to create on their own for a few minutes on their yoga mat (this gives you a short break)
and then come back together to share one at a time.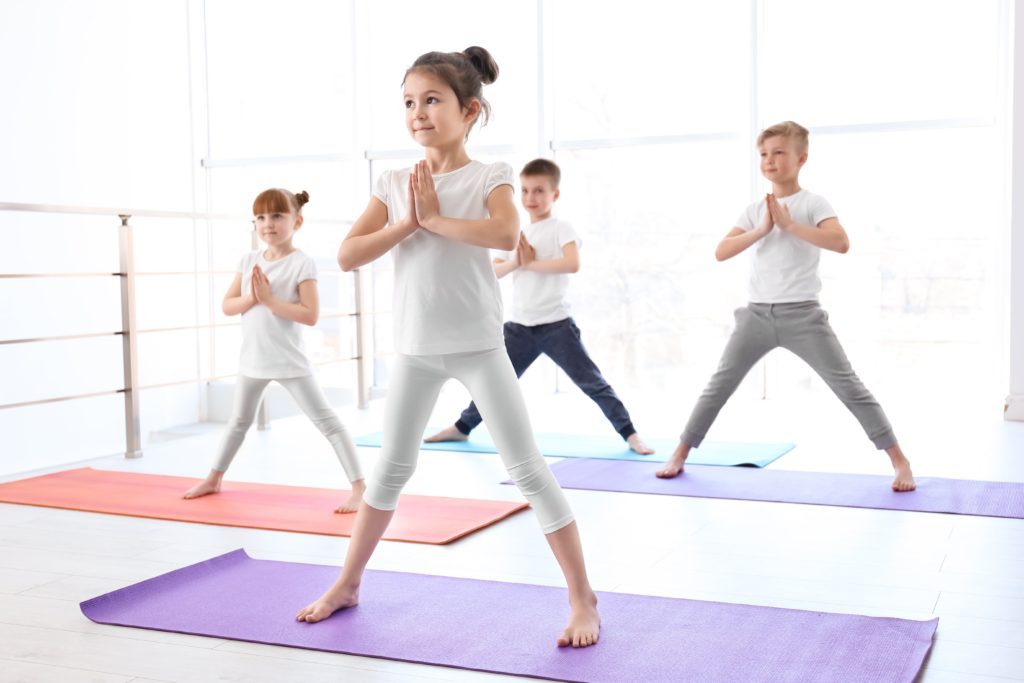 Well, these are just 5 of the many ways yoga can teach yoga to a group of little monsters, ahem, I mean kids! Ha, I love my students but it can be frustrating and crazy chaotic at times.
The above strategies have really made a huge difference in the feel of my classroom, and have worked well in studio settings as well.
I've also written a couple specific posts on how to handle energetic and active groups. Read them here!
What fun ways have you tried while teaching yoga to kids that have worked well?
What struggles have you come up with that you would like strategies for?
Share and comment below, or join my Free Resources Library list for tips and updates!