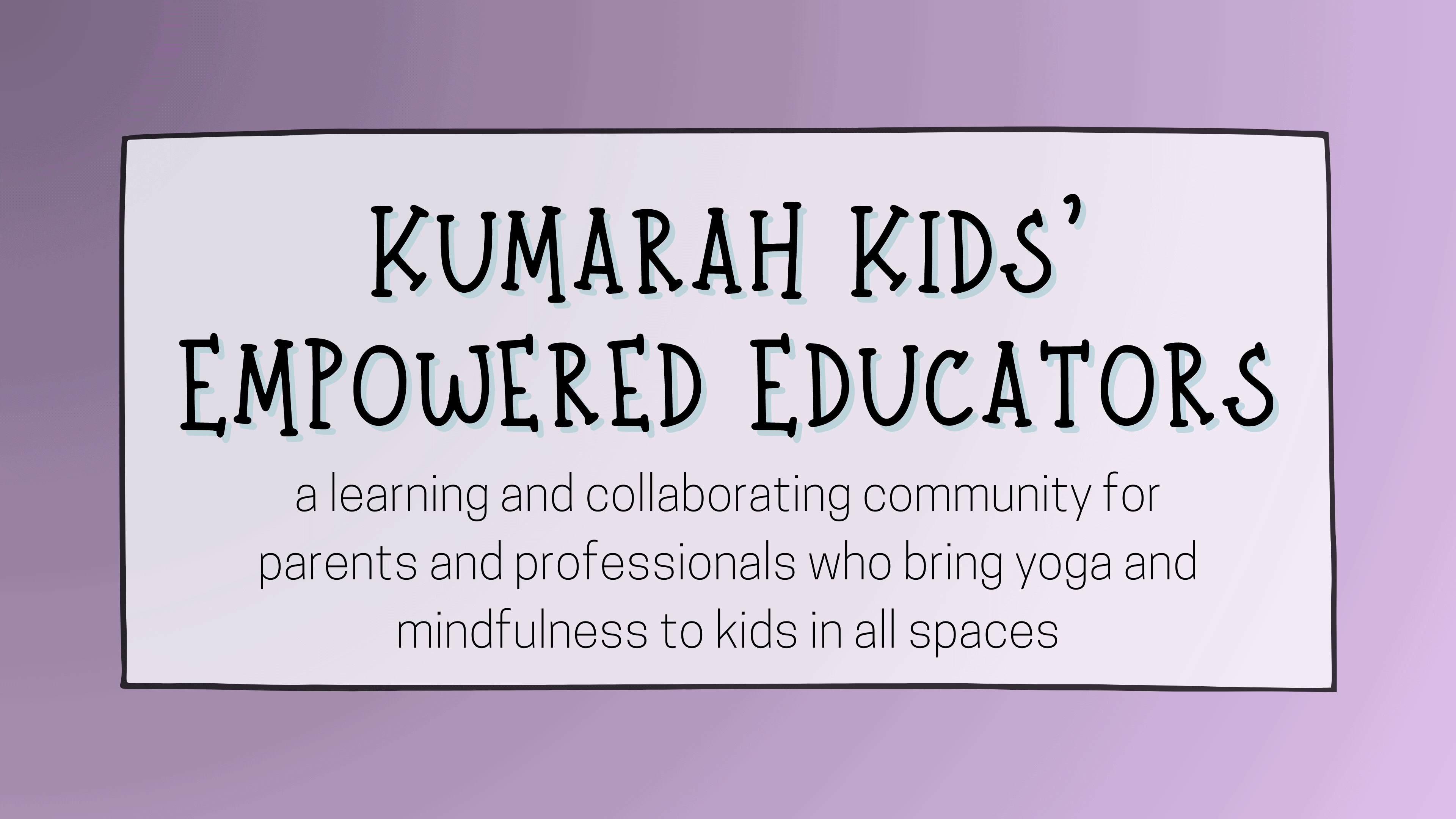 Tired of feeling like you're doing it all on your own, or that no one really knows what it's like teaching yoga to kids?
Do you feel like you're doing the same things over and over when teaching to kids and not getting any results?
Or are you changing things up so often to try to engage your students that you don't even know where your classes start and end?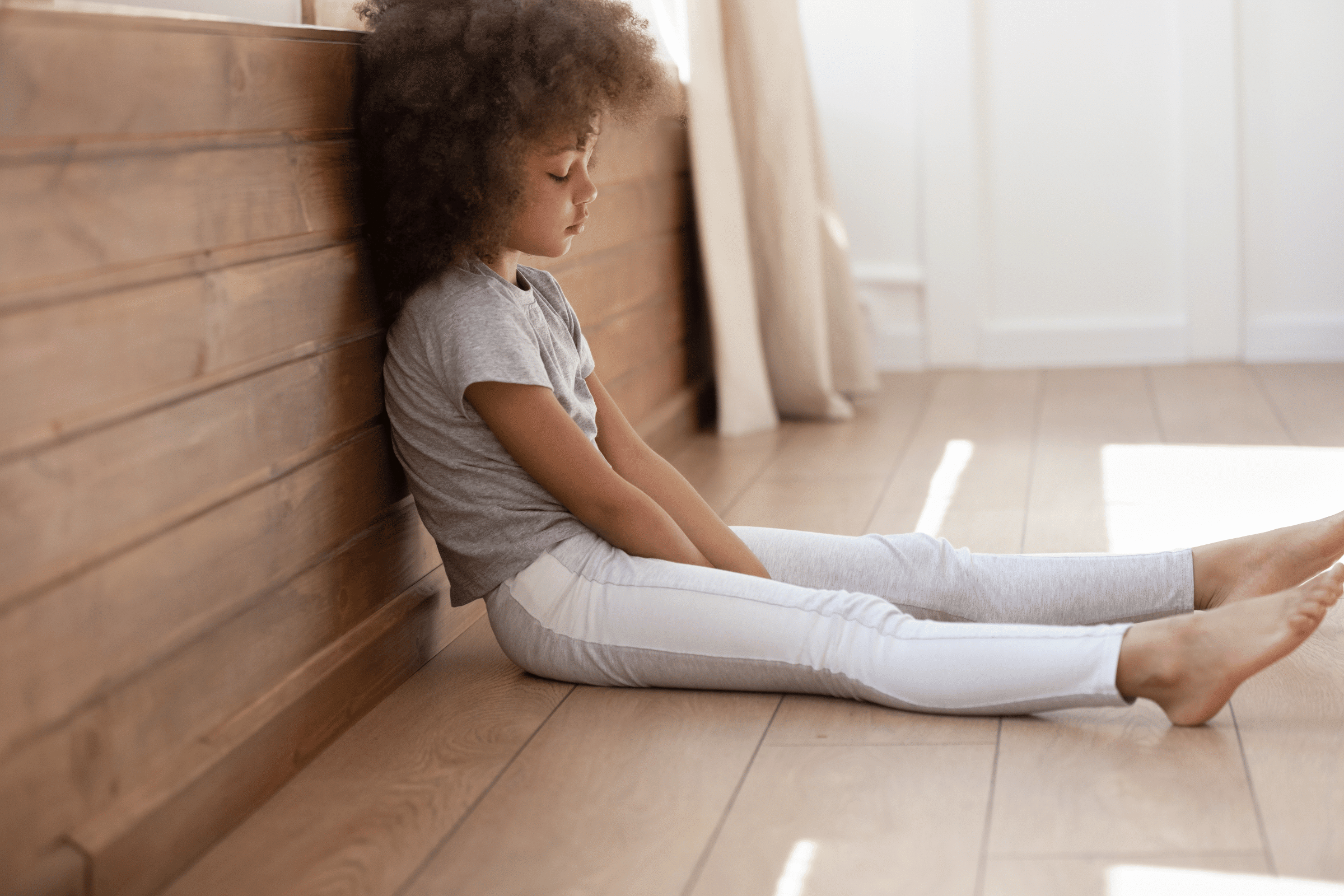 No matter where you are in your kids' yoga and mindfulness teaching journey, the one thing you need to know is that you are NOT ALONE.
My first 2 years of teaching yoga to kids in a public school were a disaster.
I was a first year school teacher, fresh out of a ritzy private preschool setting and a fancy suburban yoga teacher training program.
Stepping into a city school with mostly Black and Brown students from poorer neighborhoods and immigrant backgrounds, I was in a totally new element.
I had no reference point from where I started to where I thought I could go.
Plus, I had no real teaching skills… YET… and my ideas of teaching yoga to kids were a lot like teaching to adults (full of high expectations).
But the kids had high expectations of me, too, and I totally let them down.
I tried one thing after another to get their attention and hold it, to help them see the importance of yoga and mindfulness.
But they didn't care about me and my agenda. They didn't take to my lessons, didn't like them or learn anything, and I felt like a failure.
No one I knew taught yoga to kids, so I had no one to turn to for ideas or advice.
I scoured the internet for tips and advice, but I found absolutely nothing of use to me and my situation in a charter school with mostly English Language Learners who had never heard of yoga before.
I didn't really find anything of use to me for teaching kids yoga classes in setting like mine, or even anything similar. I actually thought I might be the only one teaching full time kids yoga in a classroom setting in a school.
Now, I know that's not true (even though it is still a bit hard to find) but back then I felt very alone and completely at a loss for what to do.
Luckily, I stuck with it, and found some bits of advice here there. I learned from other teachers in my building how to manage a classroom, and what to do to keep kids engaged in my lessons.
With time, research, training, and persistence, I started to figure things out.
Kids started learning yoga and the mindfulness techniques went right along with my teaching techniques and style.
And yet, I still knew I needed to find my community.
So I created Kumarah Kids Yoga. My website where I share my kids' yoga lesson plan ideas, tips, advice, yoga cards, and more.
Finally, I started to find others like me, I had people emailing me and asking for ideas, commenting on my articles, and sharing their own stories of struggles and success.
It's been so amazing to finally feel connected to others.
Within my Ultimate Kids Yoga and Mindfulness Teacher Training Certification I've taken the community aspect even a step further.
I'm able to connect with other teachers and lead them through the certification with videos, lesson plans, live training calls, and coaching sessions.
And finally, we have a private, distraction free community powered learning platform to come together and focus in on what matters to us most: teaching kids yoga and mindfulness!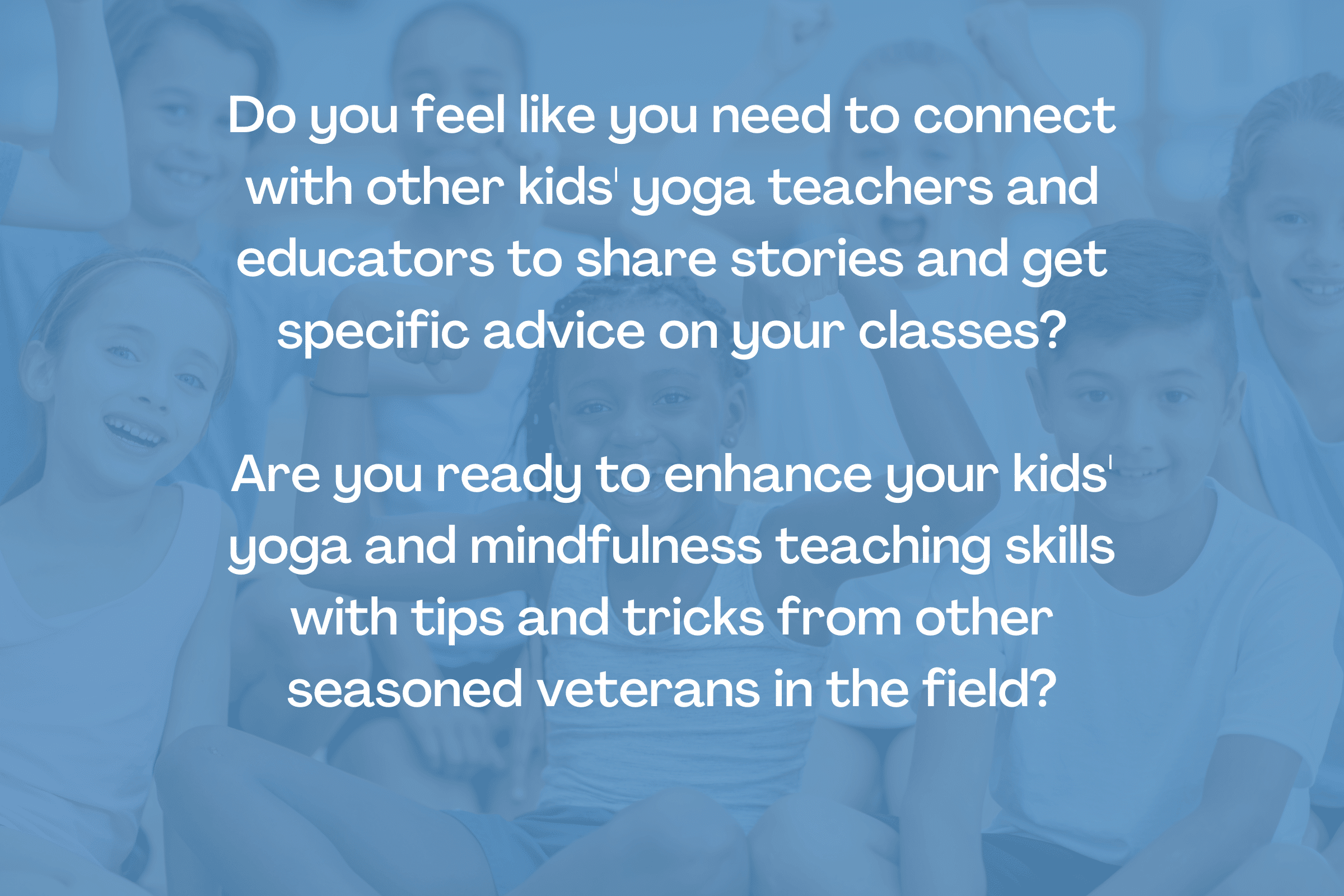 Introducing: the Kumarah Kids' Empowered Educators teaching and learning community!
A kid's yoga learning and collaborating community for parents and professionals who bring yoga and mindfulness to kids in all spaces.
How will the community support you?
Access private online spaces to connect with other teachers, parents, librarians, social workers, physical therapists and more. Anyone who brings yoga and mindfulness to kids in a setting is welcome.
Get support and answers to your questions from Maia and many other teachers who have tons of experience. Know that you're not alone!
Feel a sense of belonging to a community with a shared vision.
Gain motivation to reach your professional goals and find sucess in your teaching/learning or small business.
Learn from expert speakers on specific topics like engagement, adaptations for physical and behavior needs, and how to start and grow your kid's yoga business
What exactly do you get access to?
Two monthly Live Learning calls, usually with a specific topic or theme to add to your knowledge in working with kids of all ages and needs.
Recorded videos of all previous live calls (currently 17 recordings!) to watch and learn from for specific topics and themes.
At least one new lesson plan and outline per month based on a call's theme – poses, activities, games, mindfulness, and savasana all planned out in an editable document.
All previous Live Learning Lesson Plan outlines in editable word documents (currently 6, more being added!)
BONUS – additional printable resources: breathing exercise cards, guided meditations, attention signals poster, sun salutation poster, and more!
How Do I Join?
So glad you asked 🙂 There are two ways to join:
1: The community is available to anyone in the Ultimate Kids Yoga and Mindfulness Teacher Training.
They get lifetime access to the Community and Conversations spaces and 3 months free access to the Live Learning and Lesson Plan spaces.
Join the teacher training now to get instant access to all my course content, trainings, and the whole of Kumarah Kids Empowered Educators!
OR
2: If you already have a certification, or don't want one, you can join the Kumarah Kids Empowered Educators with a monthly membership.
Join and check it out, get some ideas and do some learning, and you cancel whenever you want. Get access for the amount of time that you will use it!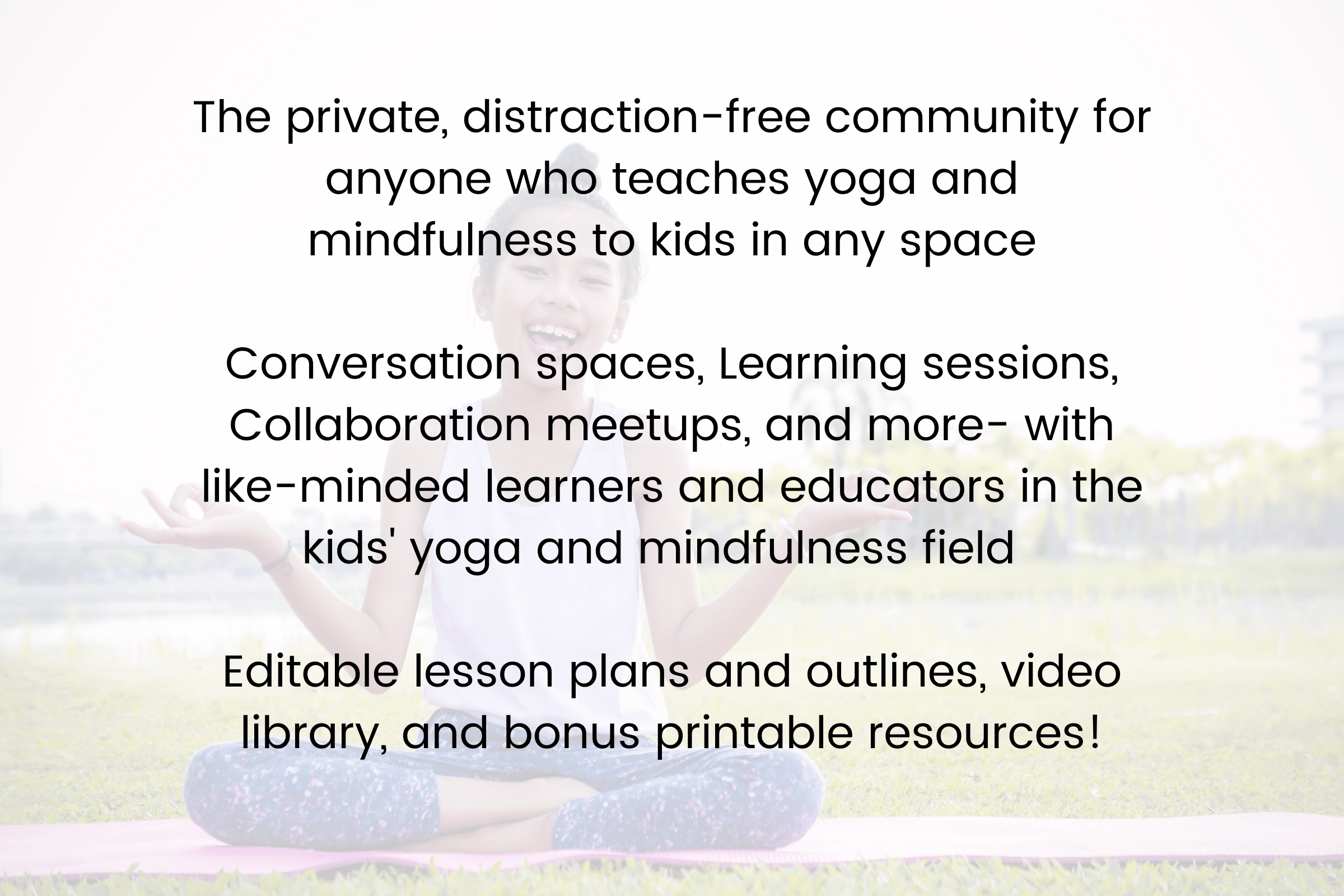 More questions about the kids' yoga learning community?
Don't hesitate to reach out and ask questions. Just visit the Kumarah Kids Empowered Educators page to learn more and see what the community has in store for you 🙂
Can't wait to see you there!