Do you need some teaching ideas for winter and the holidays for your kids yoga classes?
Look no further! I have a huge list of ideas for how to bring the joy and love of yoga with winter-themed yoga for kids.
Winter is officially here! Well, in Minnesota it started about a month ago with our first snow. I sit here now in my classroom watching the snow fall as we expect another 3-6 inches this morning!
I love winter, but sometimes I need reminders.
Children are a GREAT reminder as their passion and excitement for the snow and the holidays is so contagious.
Right around this time of year, we start talking more about gratitude (See my post on Gratitude and Yoga here!) and, conversely, about making wish lists for Santa. Haha. Kids need a healthy balance, as we all do!
So, how can you bring a little yoga to your home or classroom in the winter?
Or a little winter to your yoga?
Check out these ideas for winter-themed yoga poses, holiday yoga lesson plans, and yoga games you can play indoors when it's too cold and snowy to go out…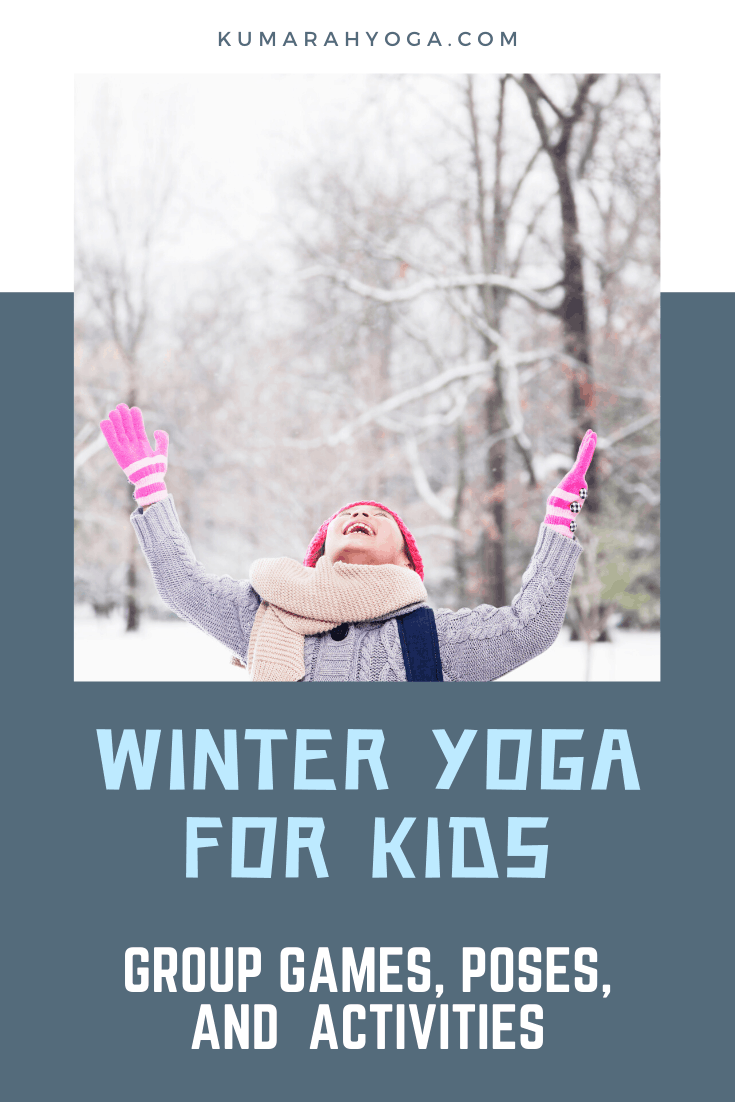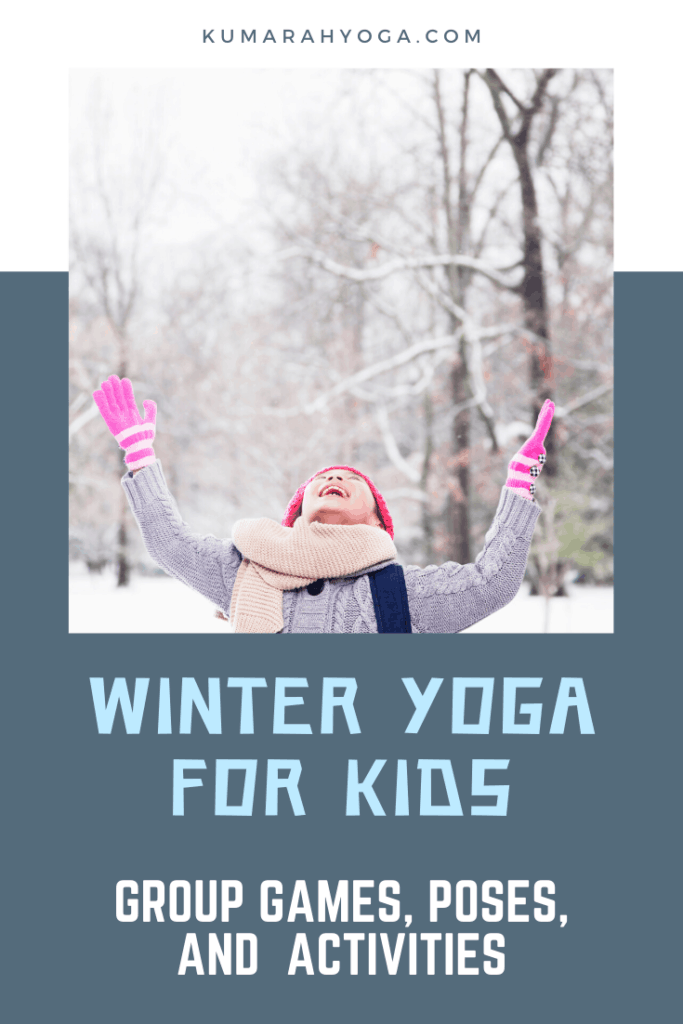 Winter-Themed and Holiday-Themed Yoga Poses
Snowboy/girl (Tadasana)
Stand with feet together, toes out, knees bent to make a circle shape. Make a circle with your arms around your torso as well, or up above your head to make a really tall snowman!
Snowball (Child's Pose)
Sit on your feet, with your knees bent. Lower your head all the forward to the ground and reach your hands around behind you to make yourself into a small ball.


Snowflake (Falling Star Pose)
Stand tall with feet wide and hands reaching up and out to make the shape of a star. Lean to one side and lift a foot to balance like a floating snowflake, then go the other way.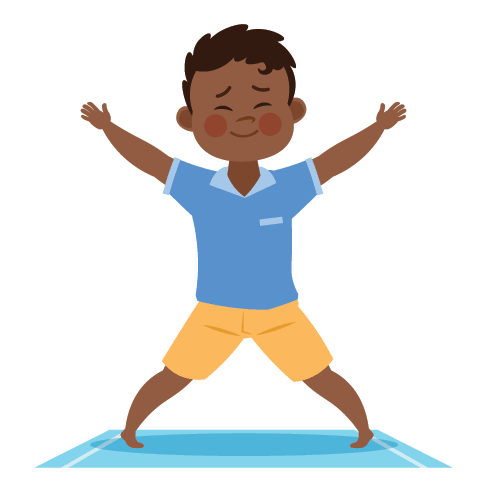 Polar Bear (Downward Facing Dog)
From table top on hands and knees, lift your hips up and back, straightening your legs and looking behind you.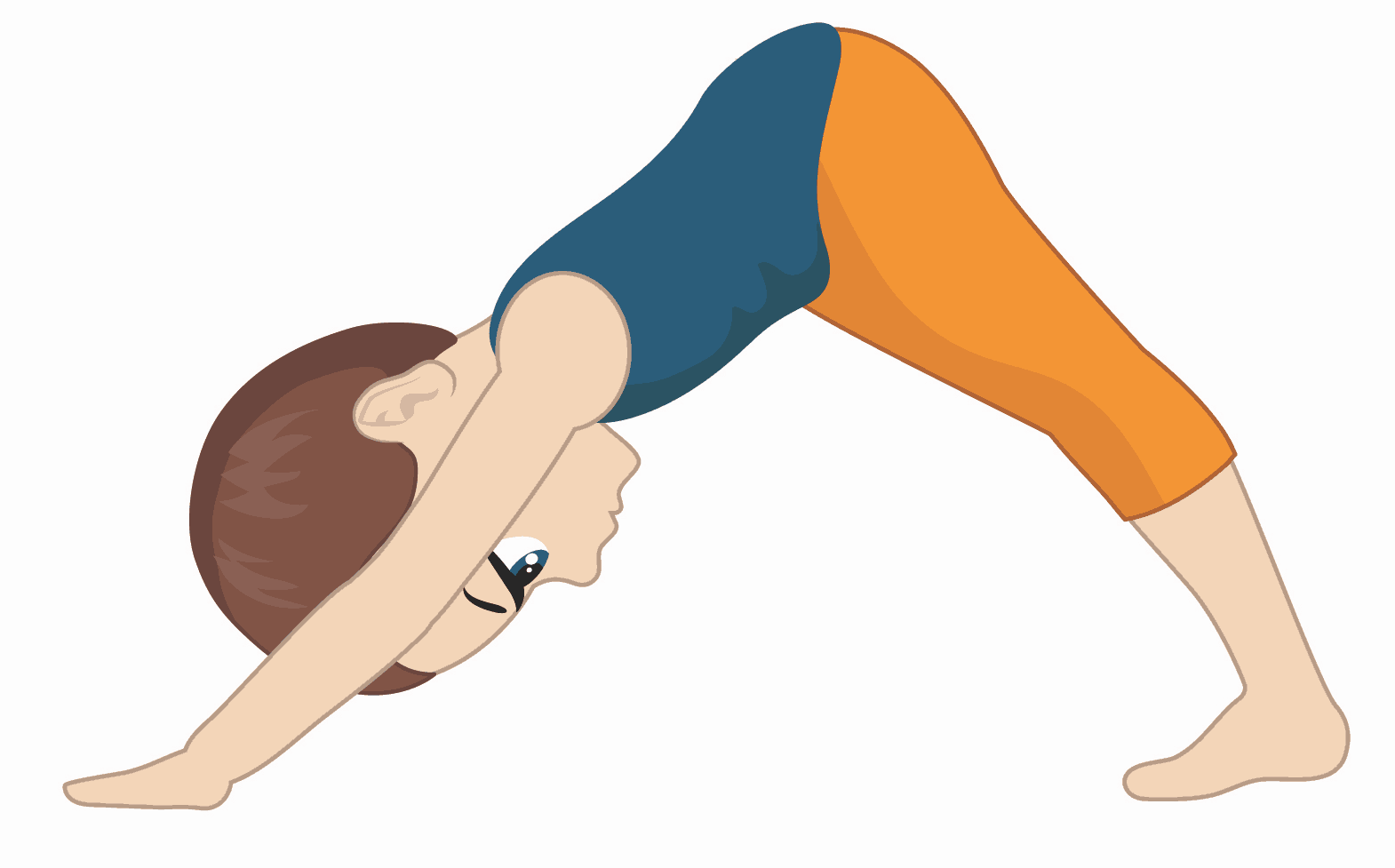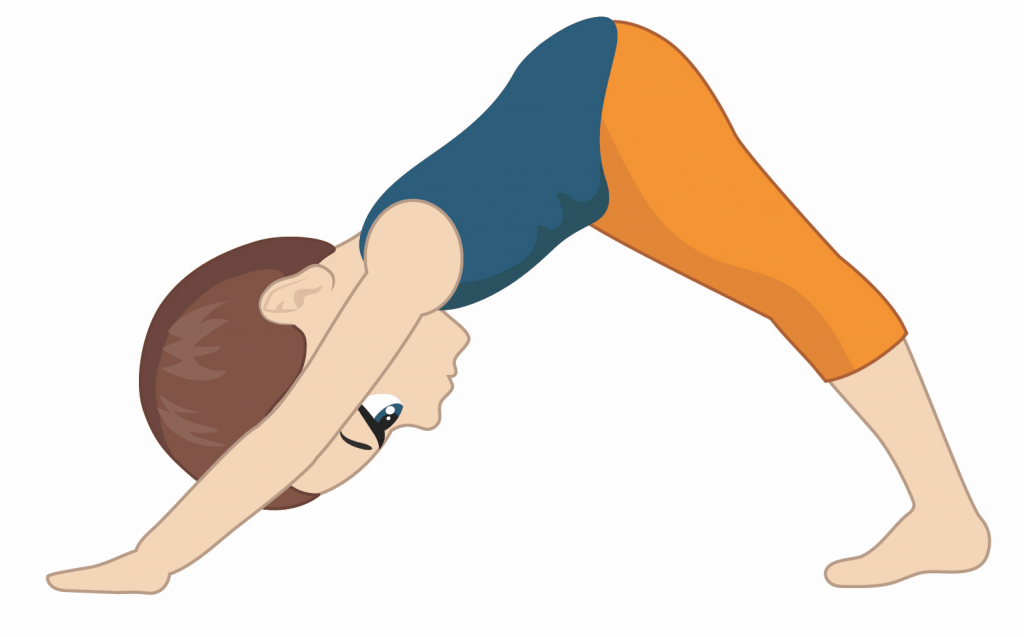 Arctic Fox (Tiger Pose)
Starting on your hands and knees, lift one hand to reach forward, and the opposite foot to reach straight back behind you. Balance and breathe!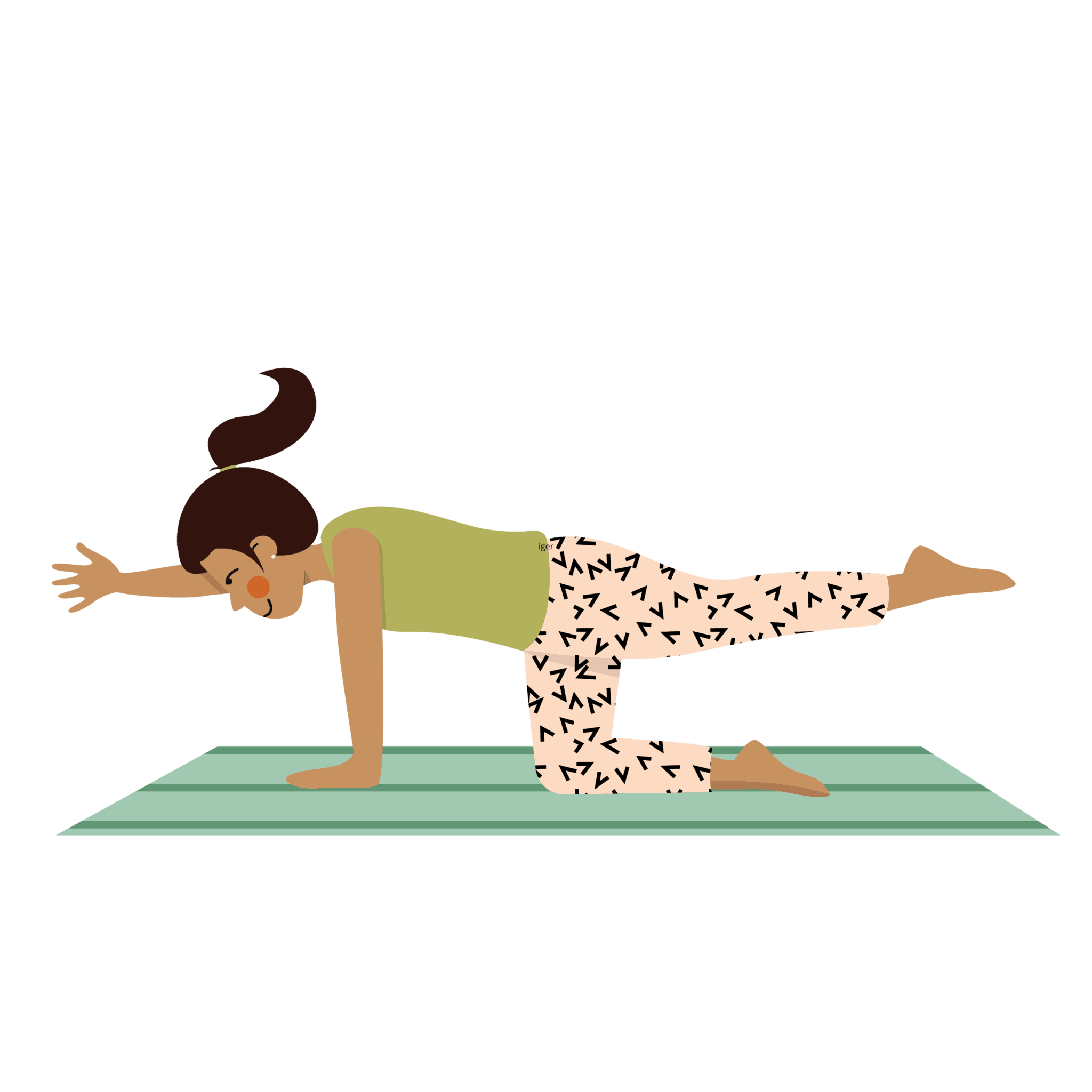 Arctic Wolf (Camel)
Stand on your knees with your hips stack over them. Place your hands on your lower back and start to look up. Roll your shoulders back to open your chest.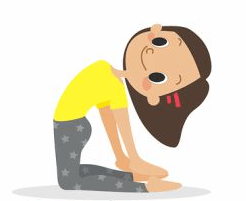 Baby Penguin, or Sledding! (Locust Pose)
Lay on your tummy and look forward. Reach your hands back behind you, lift your shoulders, arms, and legs up off the floor like you are gliding on ice.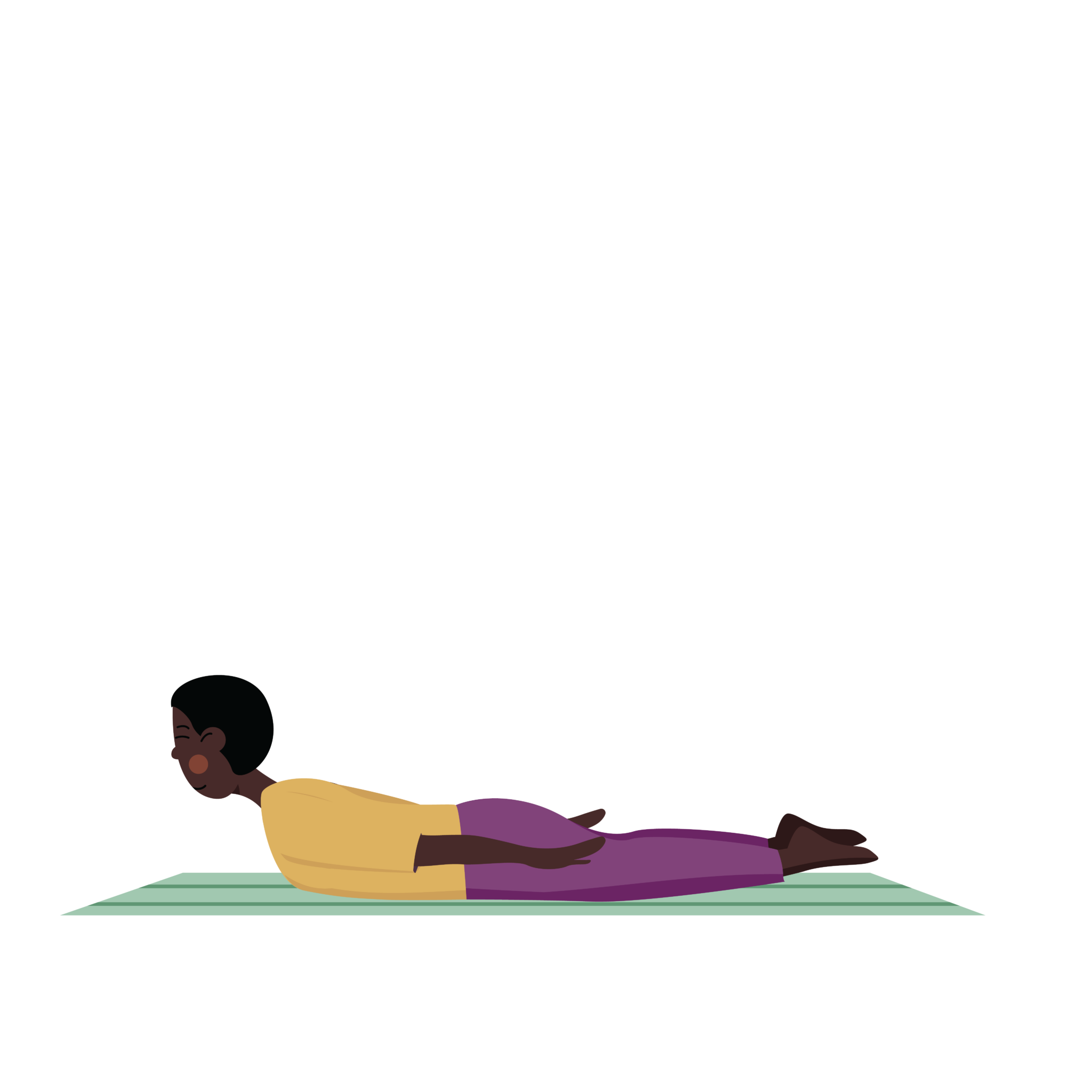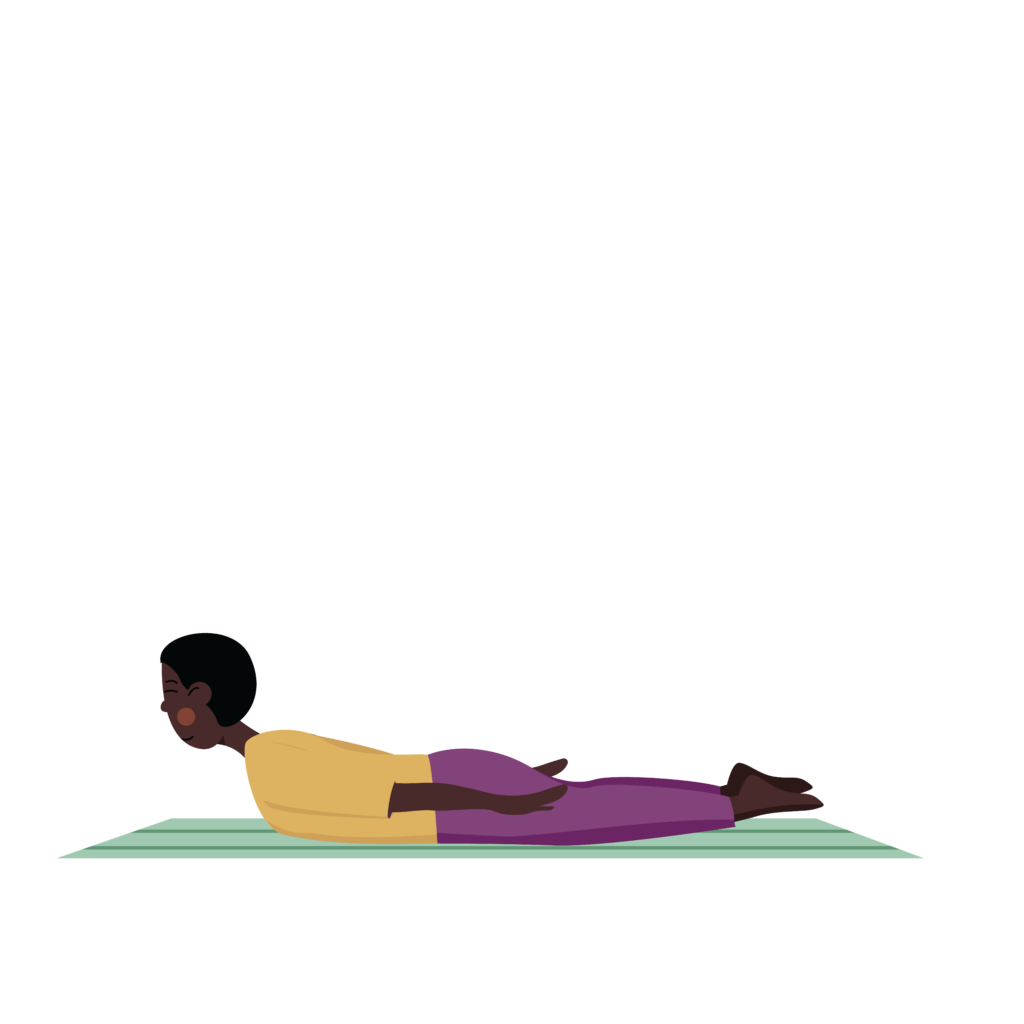 Fireplace (Double Pigeon)
Sit up tall, cross legged. Bring on foot on top of the opposite knee and stack your shins like logs on a fireplace. Reach your hands up like flames of a fire.
Skiing (Chair Pose)
Stand with feet together and knees bent. Hold your elbows into your sides like you are skiing. Move your knees side to side as you're going down a slalom.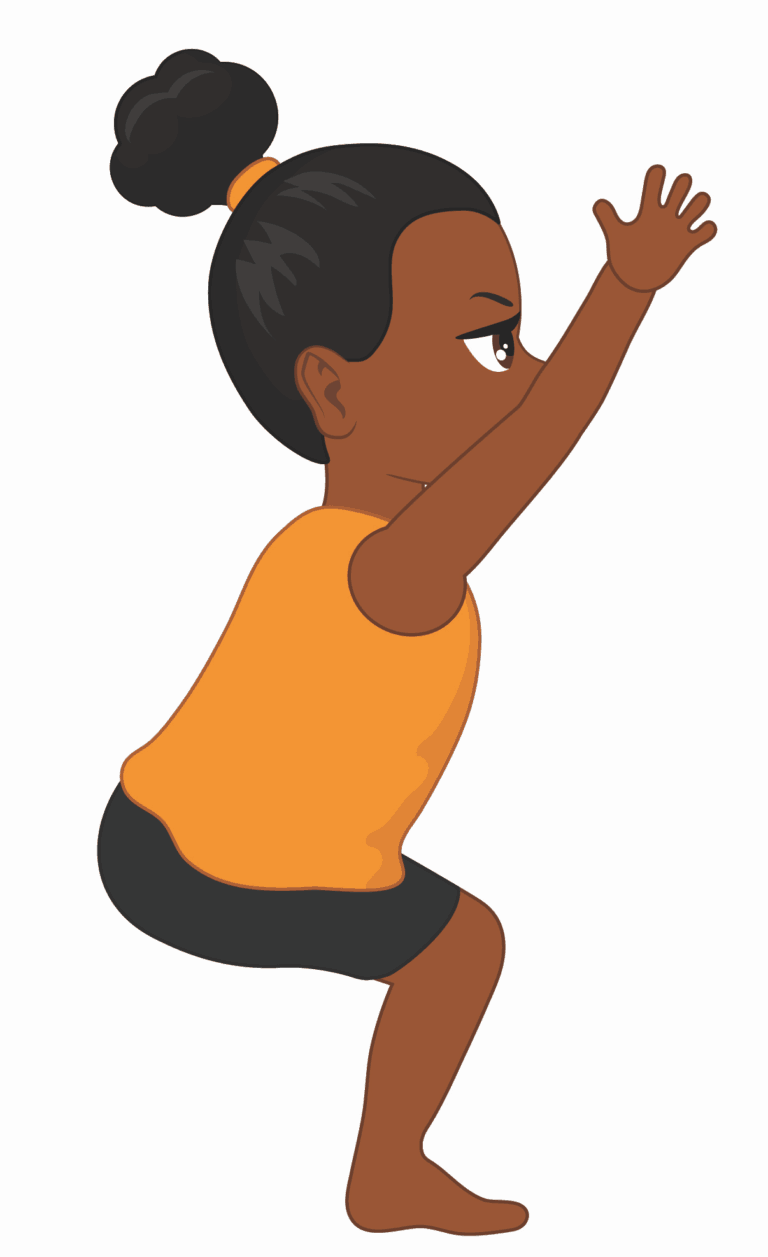 Snowboarding (Warrior 2)
Stand with your feet wide, one foot facing forward and one to the side. Place your arms out parallel to the ground and bend your front knee. Pretend you are snowboarding down the hill by shifting your weight back and forth.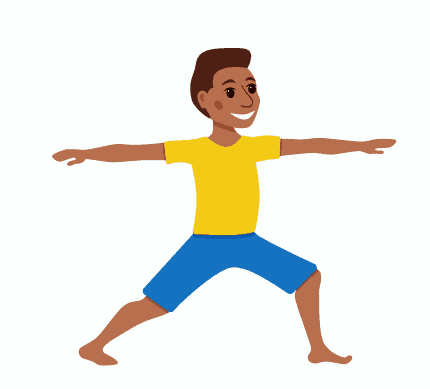 Ice Skating (Airplane Pose)
Stand with feet together and palms facing forward. Lift one leg straight behind you and start leaning forward slightly with your arms out like a ice skater gliding across the ice.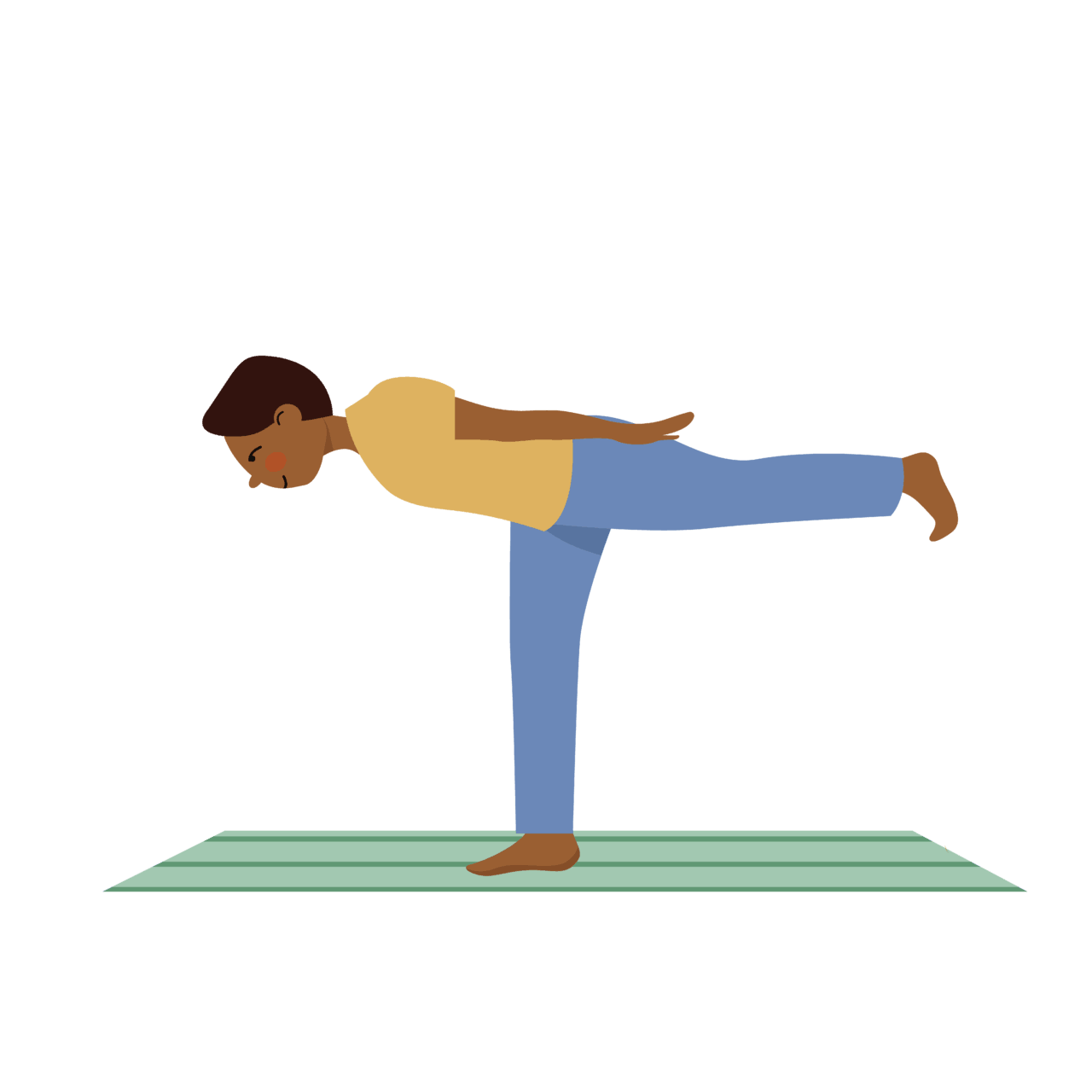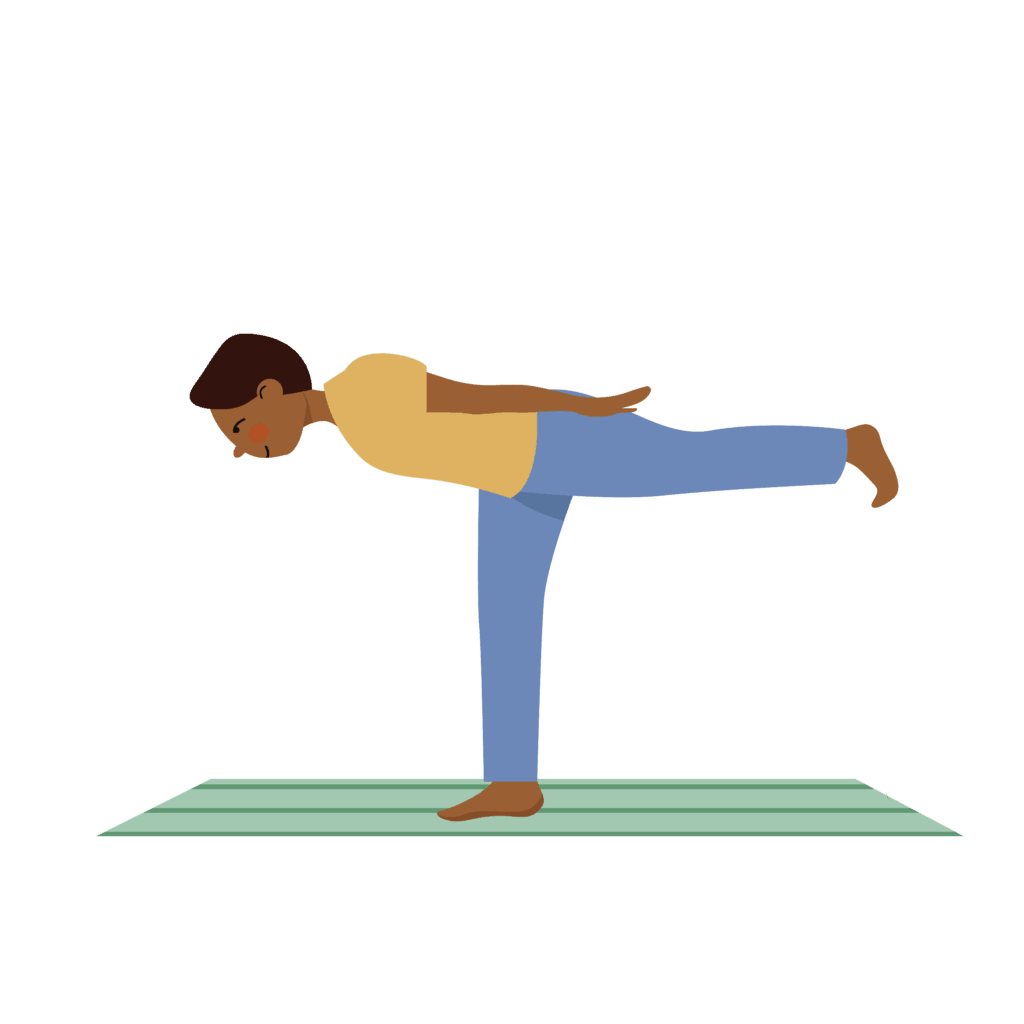 Wreath (Bow Pose)
Lay on your tummy and reach back for your ankles or feet. Press your feet up and away from you to lift your shoulders back and make a circle shape!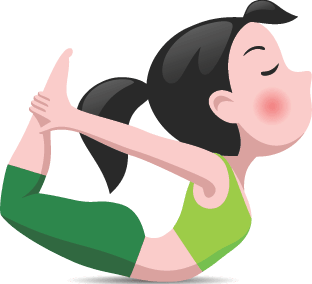 Christmas Tree (Tree Pose)
Stand on one foot with your other foot pressing against your calf or thigh. Use your arms above your head to make a triangle shape like the top of a pine tree.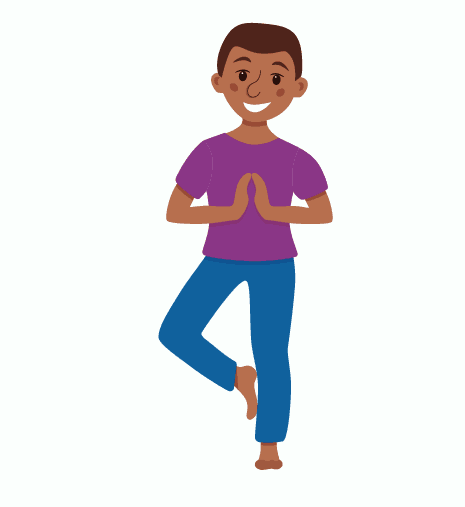 Presents (Jack in the Box)
Sit on your bottom with your knees bent up and feet flat on the floor. Tuck your head down like a present in a box.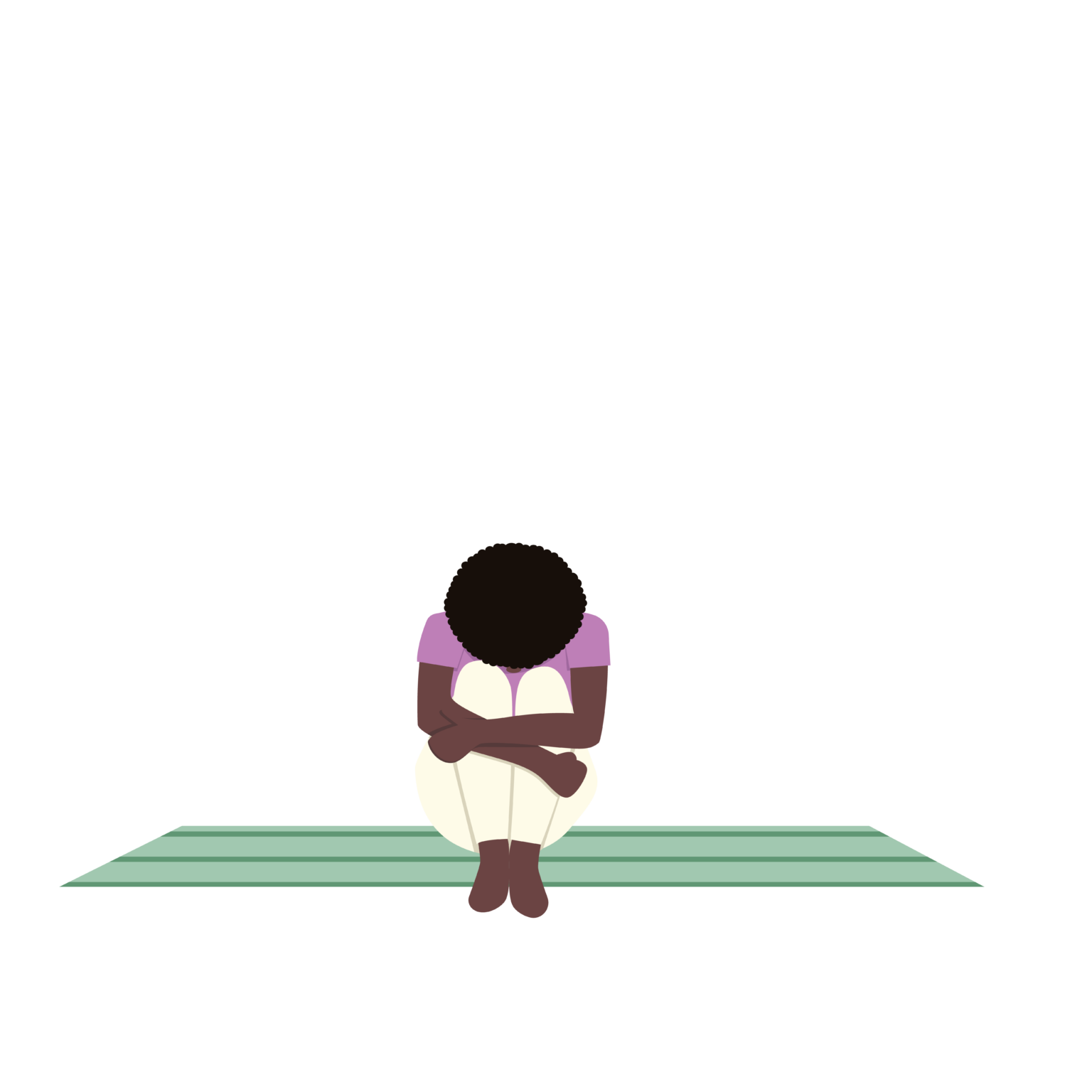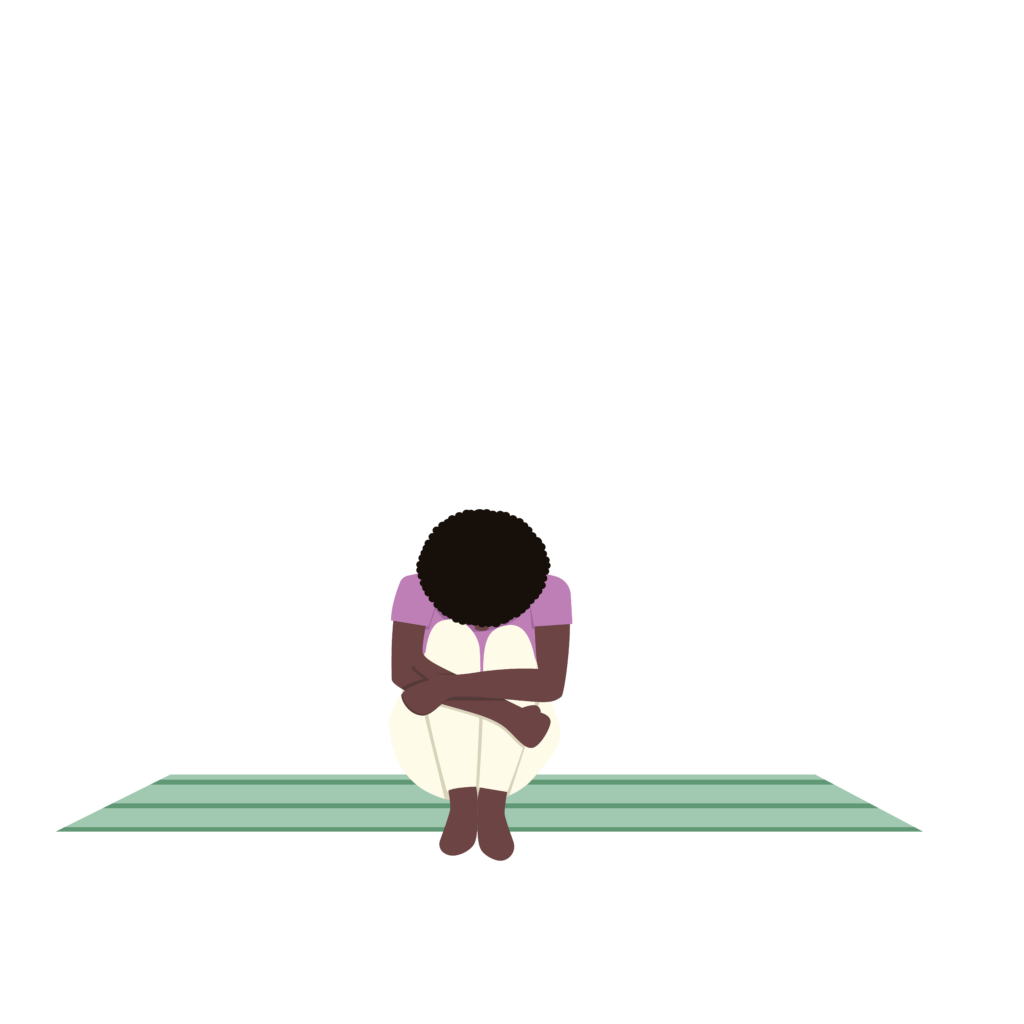 Santa going down the chimney (Eagle Pose)
Stand up tall and wrap one leg tight around the other one with your knees bent. Wrap your arms up at the elbows with your hands in front of you. Hop once like you're going down the chimney, then wiggle up and down!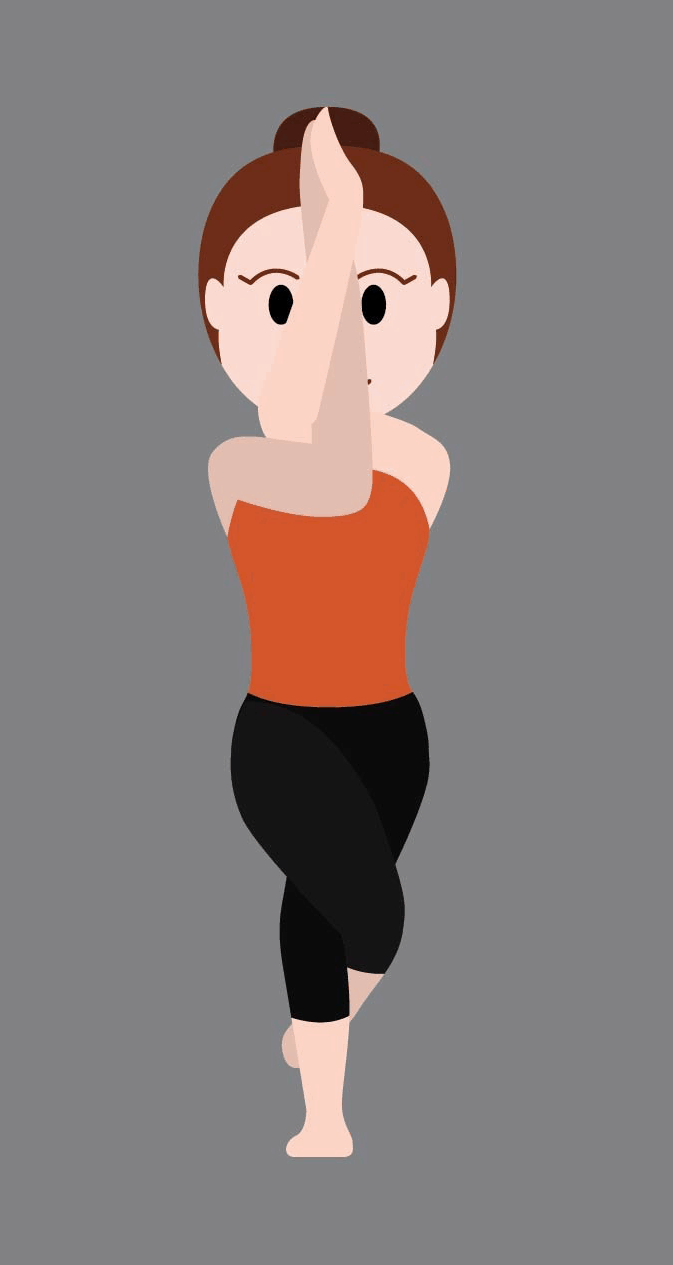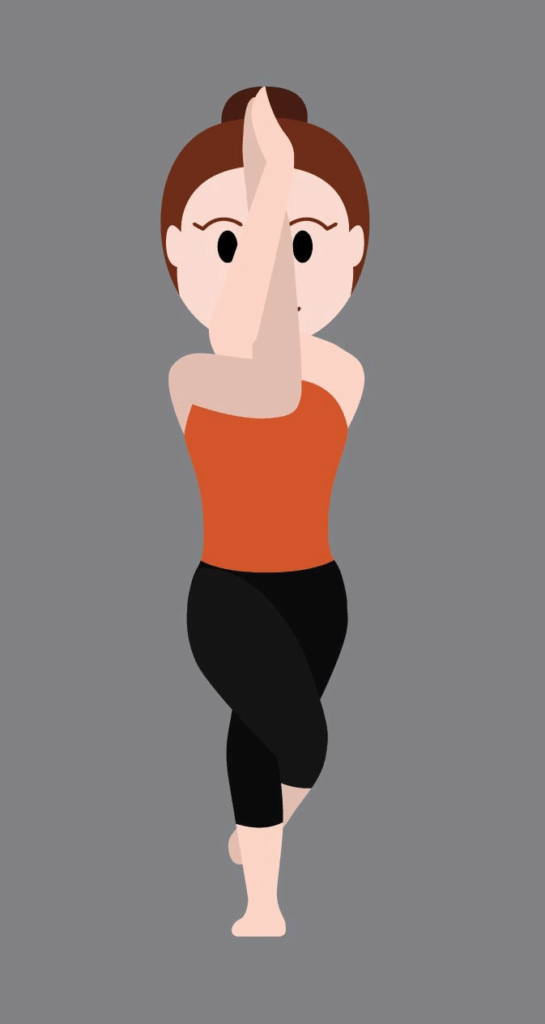 Menorah (Legs up the Wall)
Lay on your back with your arms at your sides. Lift your legs up with your feet up to the ceiling. Wiggle your toes like they are the flame of a candle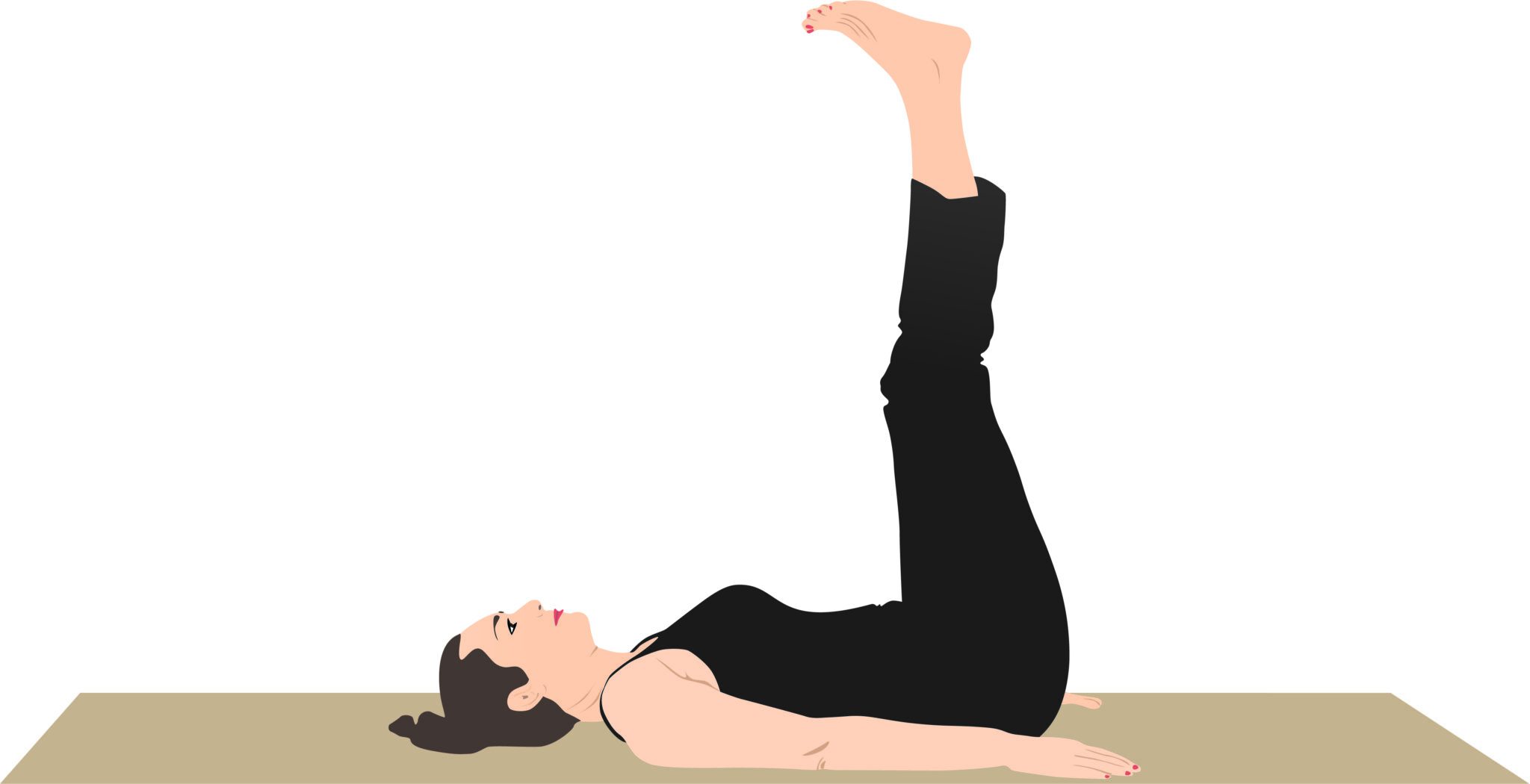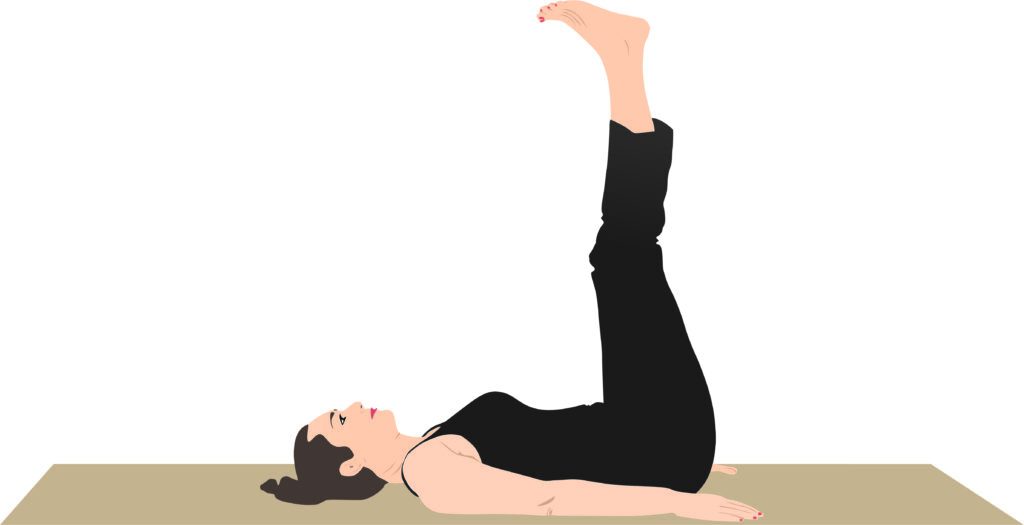 Dreidel (Toe Stand)
Crouch on your feet with your knees together. Lift your heels if you can and balance on your toes. Place your hands above your head like the handle of the dreidel.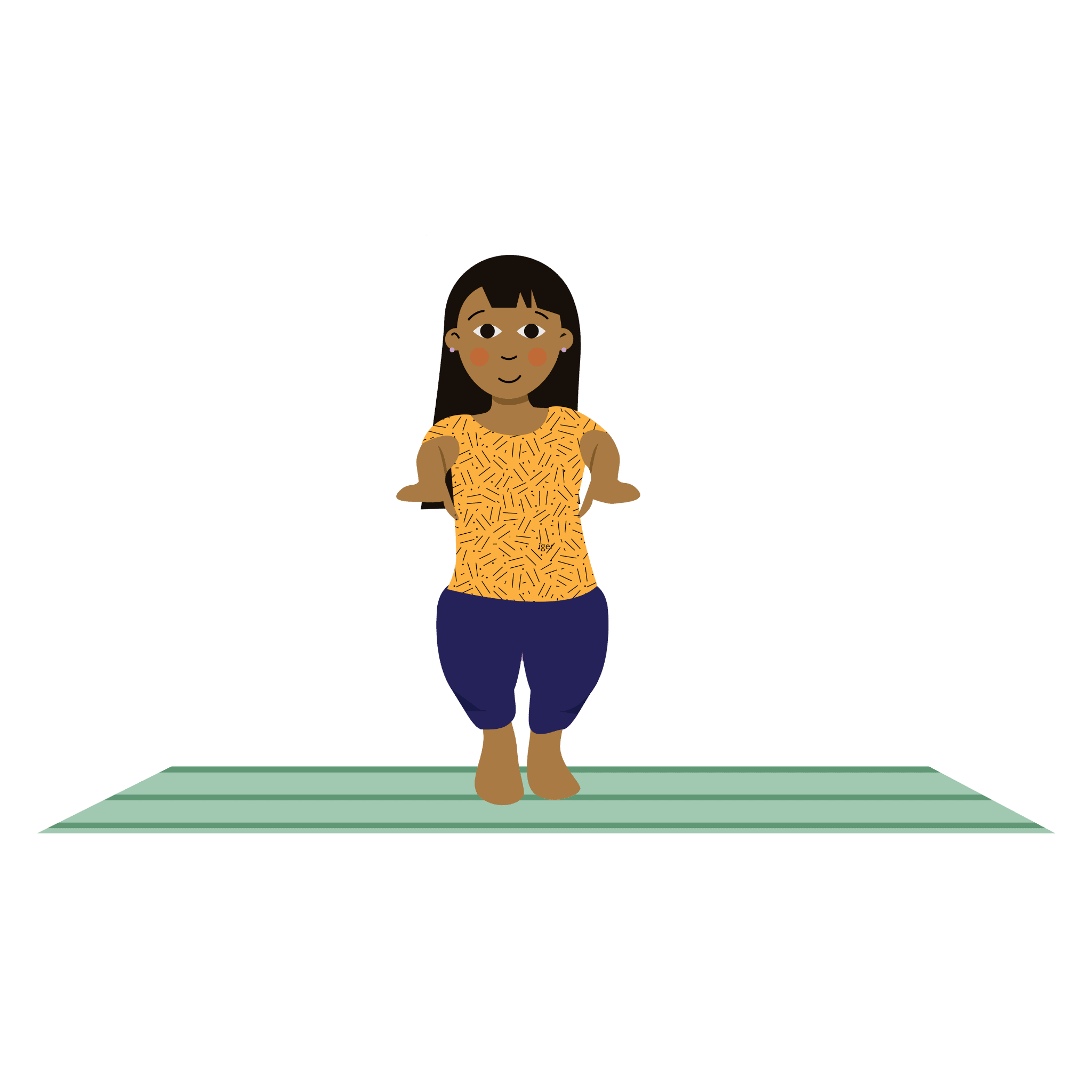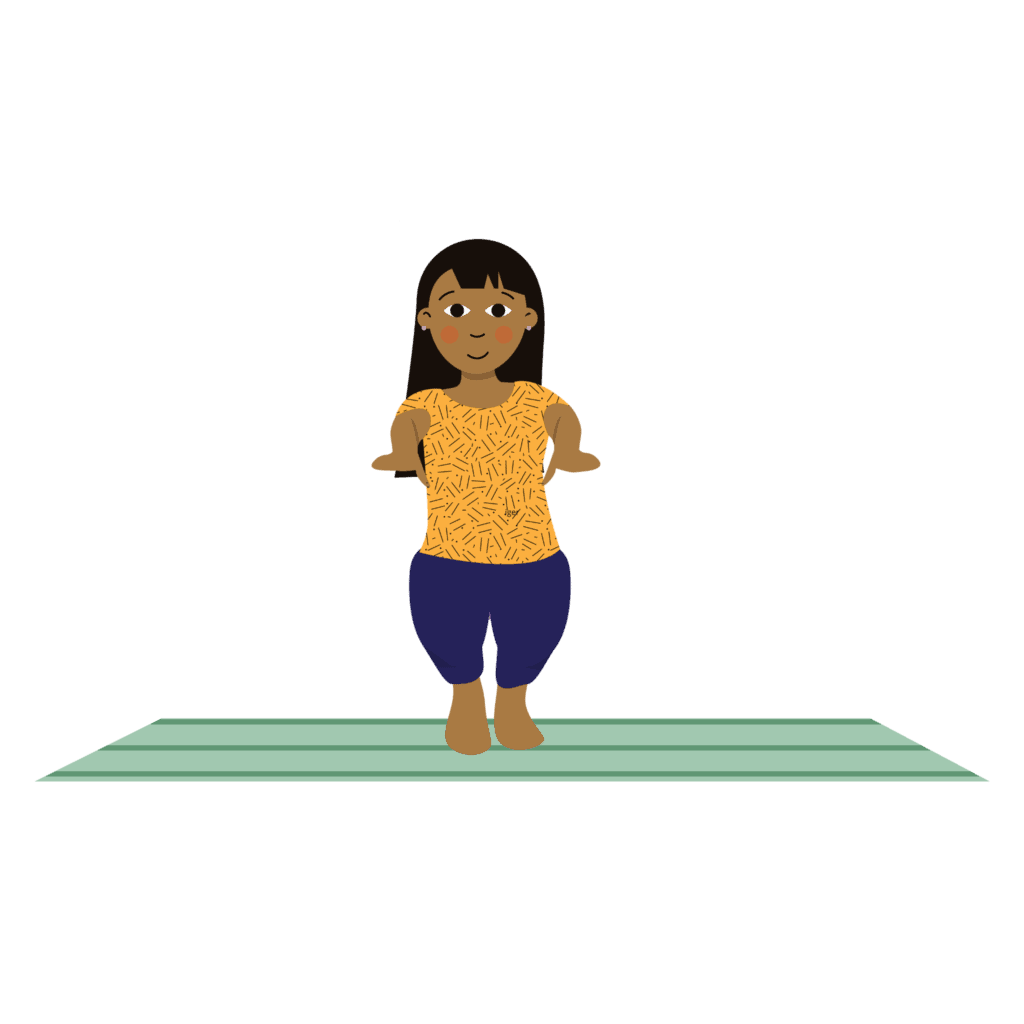 Also, make sure you give kids the liberty to create their own winter-themed yoga poses, too!
Are there kids that celebrate other holidays that have pose ideas to go with their celebrations? What's the hot new toy of the year, can you make a pose for that?
Let them be creative and silly with pose creation.
Here's a video of a few more winter-themed yoga poses so you can see what they look like:
Winter-Themed and Holiday Books to Turn into Yoga Stories
I love picking books with lots of animals or nature items for kids yoga stories.
I usually read the book to the kids once, stopping on each page to do a pose that matches something in the story.
Then we go through the book again and I see if they remember the poses by themselves! They can even start to retell the story without the book if they know the story well 🙂
Take a look at a few of my kids yoga lessons to go with books here
Here are some good winter and holiday-themed books to go with yoga poses:
Over and Under the Snow by Kate Messner
Snowmen at Night by Caralyn Buehner
The Animal's Santa by Jan Brett
Bear Stays Up for Christmas, by Karma Wilson and Jane Chapman
The Night Before Christmas by Clement C. Moore
There was a Cold Lady Who Swallowed Some Snow by Lucille Colandro
Indoor winter games and activities for yoga classes (or any class/kids!)
Snow fort block snowball fight
Divide the class into two groups. Each is allowed to create a snow fortress of yoga blocks to block against the other groups' snowballs. Use soft white pretend snowballs like these (or dryer balls!) to stage an indoor snowball fight! The first group to knock the other's wall down completely wins!
Build a block igloo
Stack as many yoga blocks up as you can to create a block igloo! Use fabric or something light on top to create a ceiling, or attempt to get the blocks to stack in an igloo shape (this takes mindfulness and concentration!). You'd also need a lot of blocks!
Kindness snowball fight
This fun activity just takes a stack of white paper and some writing utensils.
Kids should be old enough to read and write to do this successfully.
Give each child two pieces of paper and instruct them to write a compliment on each one.
One of the pages should be something nice that they would say to themselves. The other paper should have something nice they might saw to someone else in the class.
Then, have them crumple the papers up in a snowball size. Start the snowball throwing!
Let them throw the papers back and forth and around the room for 30 seconds then say Freeze! Each child then is allowed to have one or two papers in their hands.
Instruct them to open the paper up one at at time and they can read the sentence aloud to the class. Recommence the snowball fight after everyone has a turn reading a kind sentence.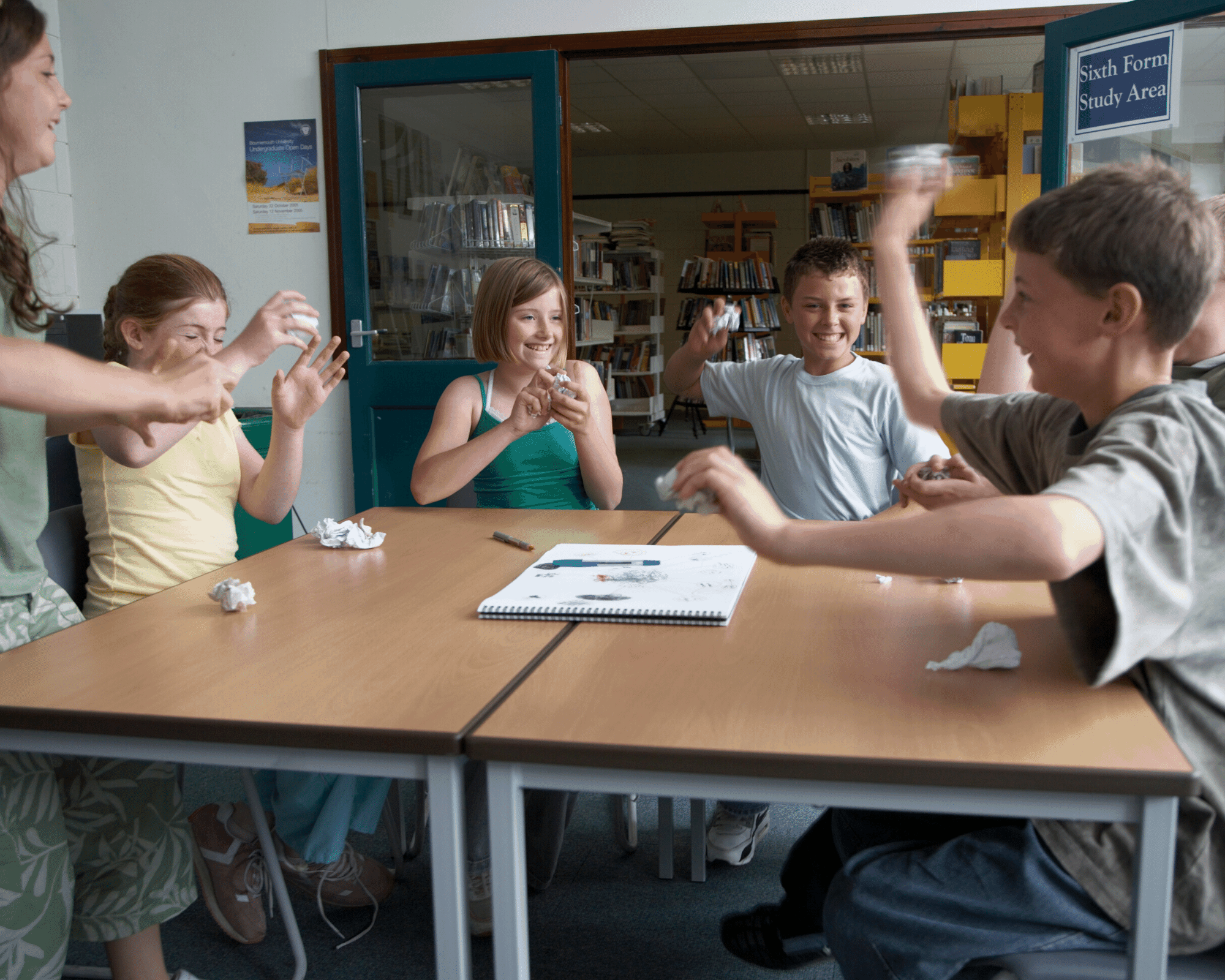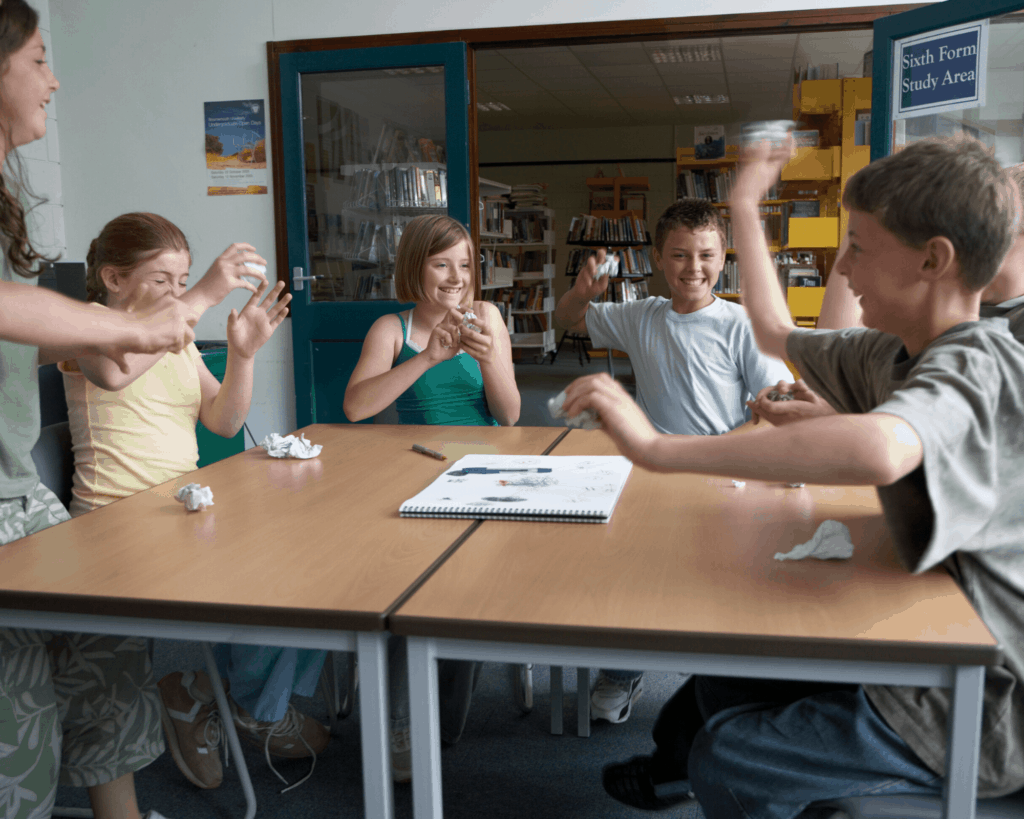 Snowball spoon relay
Use the same snowballs or dryer balls if you did a snowball block and try to balance them on a spoon in a careful relay race! Cotton balls or pompom balls also work.
Snow in the chimney with a shoebox and paper
This is a fun game in coordination and patience.
You need a shoebox with a rather larger hole in the middle and either crumpled paper or something to resemble snow.
One child stands holding the box on their head (or they can kneel if that makes it easier). The other children take the snowballs and try to aim for the box to get snow in the chimney!
Grinchy Green Glitter Jar
Make a bright green glitter jar and insert a red sparkly foam heart. Shake the glitter in Grinch-y Anger, then watch the read heart appear as the glitter begins to settle.
Check out my Glitter Jar Making directions here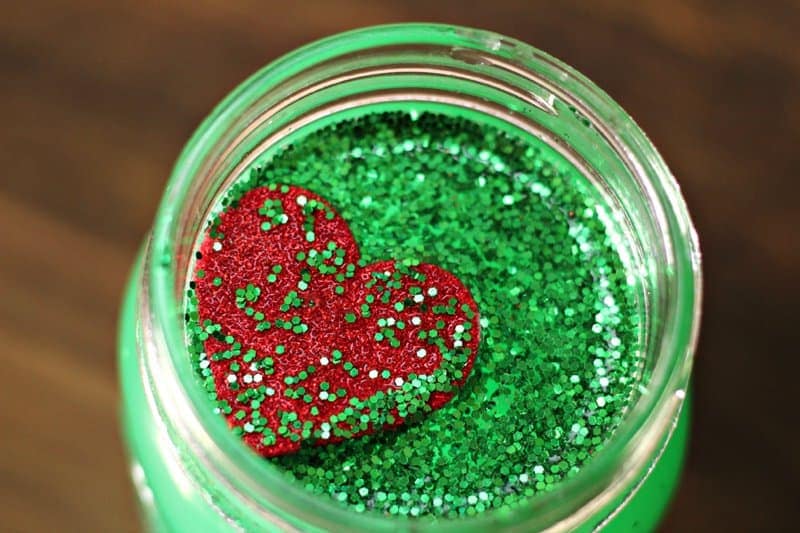 Photo and idea from: Big Family Blessings
Paper snowflake "mandalas"
Craft time! Make snowflakes by cutting patterns in different types of material: white paper, coffee filters, tissue paper, contact paper, doily, wax paper, etc.
Fold the material in half diagonally. Then again. Next fold in thirds toward the middle, overlapping. Trim the top uneven edges to make a triangle. Cut along the long edges to create a pattern, then open it up to see your results!
Check out these snowflake making directions from Martha Stewart here.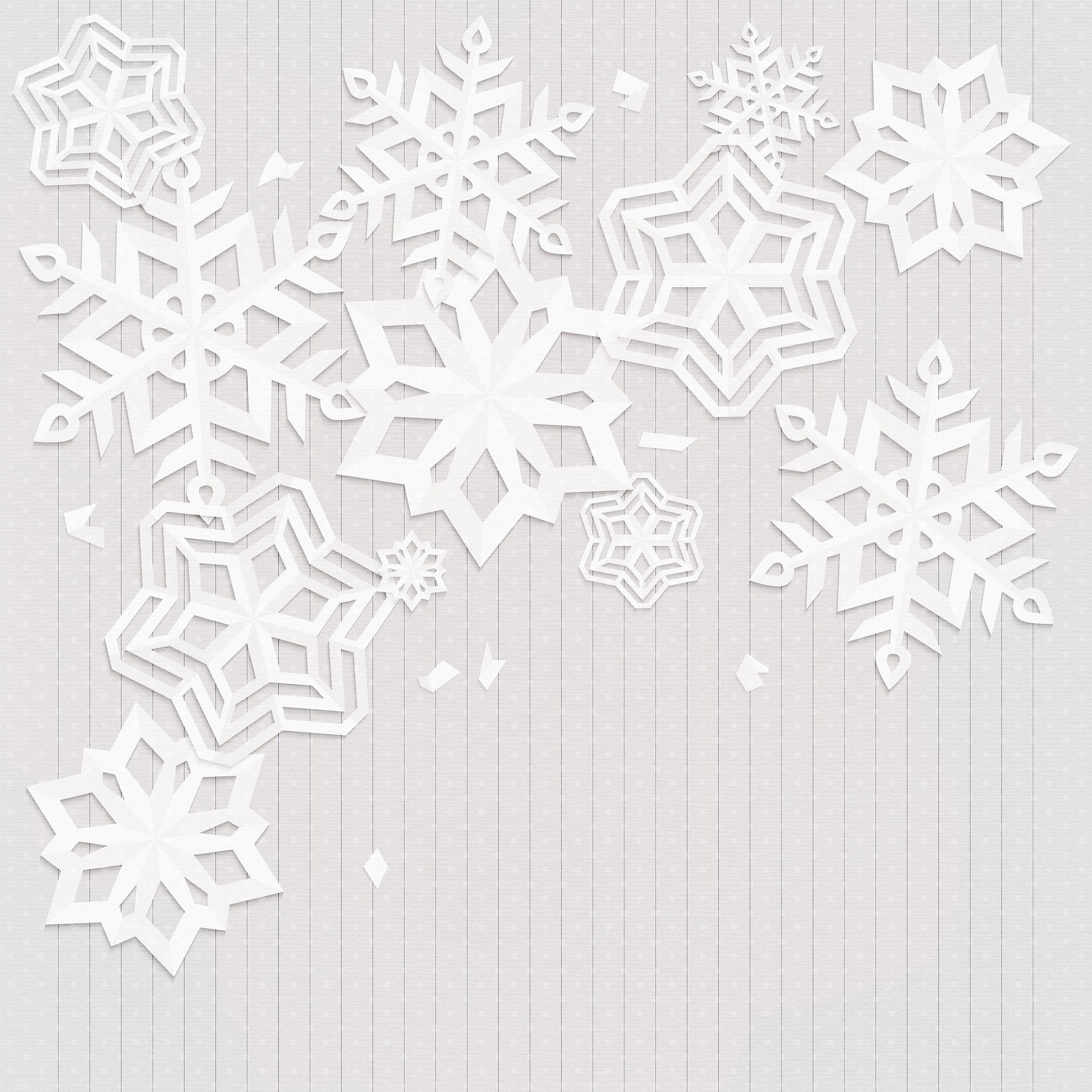 Ping pong ball snowman building
This is an activity that's based on a "Minute to Win It" game, but you don't have to time the kids to make it fun (and more mindful).
You need three ping pong balls, double sided tape, and a flat surface (a table works best).
Tape the double sided tape at one end of the table.
The goal is to blow the ping pong balls carefully and with precision to line up three in a row, connected, to form a lying down snow man.
It's very tricky but a fun challenge in controlled breath!
Snowball race across the yoga mat
Use some cotton balls and one straw per kid to blow across yoga mats in a snowball race! Make little hills in the mat to make it trickier.
Pom poms or ping pong balls could also work but we prefer cotton balls.
I hope you enjoyed these ideas for a winter yoga class with kids!
Let me know what other indoor winter-themed ideas you have for kids to keep the entertained during the long cold months 🙂
Check out my Printable Kids Yoga Games as another indoor option with yoga poses too!
(Post updated December 2022)