Positive praise and affirmations are essential in helping kids feel good about themselves and learn in a safe environment.
As a kids yoga teacher, I have been using mindful language, positive praise, and affirmations with kids for many years.
All of these have contributed to a safe and fun environment for my kids in our classroom.
Using mindful language and positive praise is an excellent way to keep all classrooms calm, along with mindfulness games, a yoga flow, and of course some good breathing exercises.
The next most important way to keep a classroom calm and focused is by using lots of positive praise and affirmations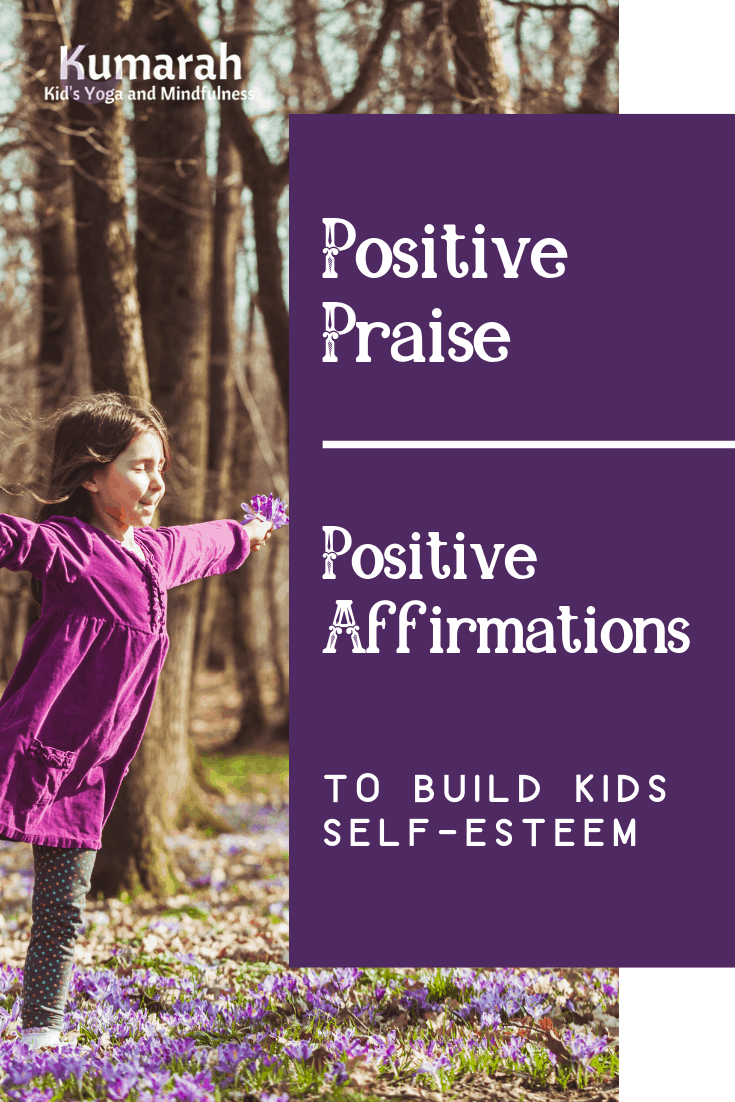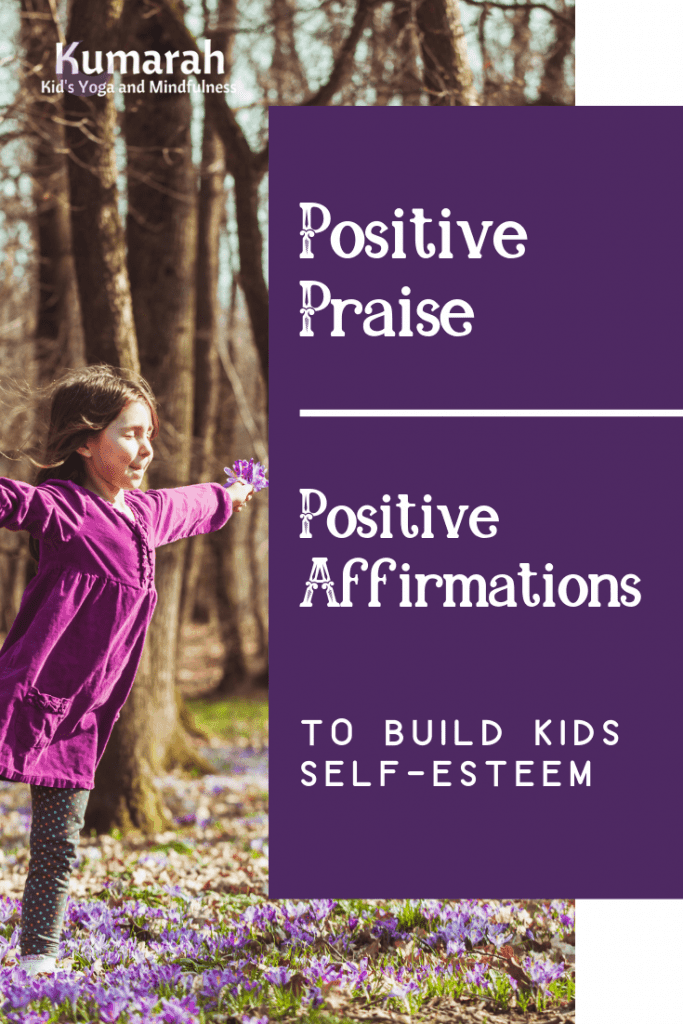 It's important to give kids specific positive praise and affirmations to help them want to continue with the positive actions they are doing, and keep them mindfully focused on their task at hand.
It also helps them feel good about themselves in a way that will carry on after their lessons with you.
What are Positive Praise and Positive Affirmations?
Positive praise is giving feedback to a child in a way that lets them know what they are doing is helpful, effective, or beneficial.
Positive affirmations are "I" statements that establish a quality or character trait that is already inherently good.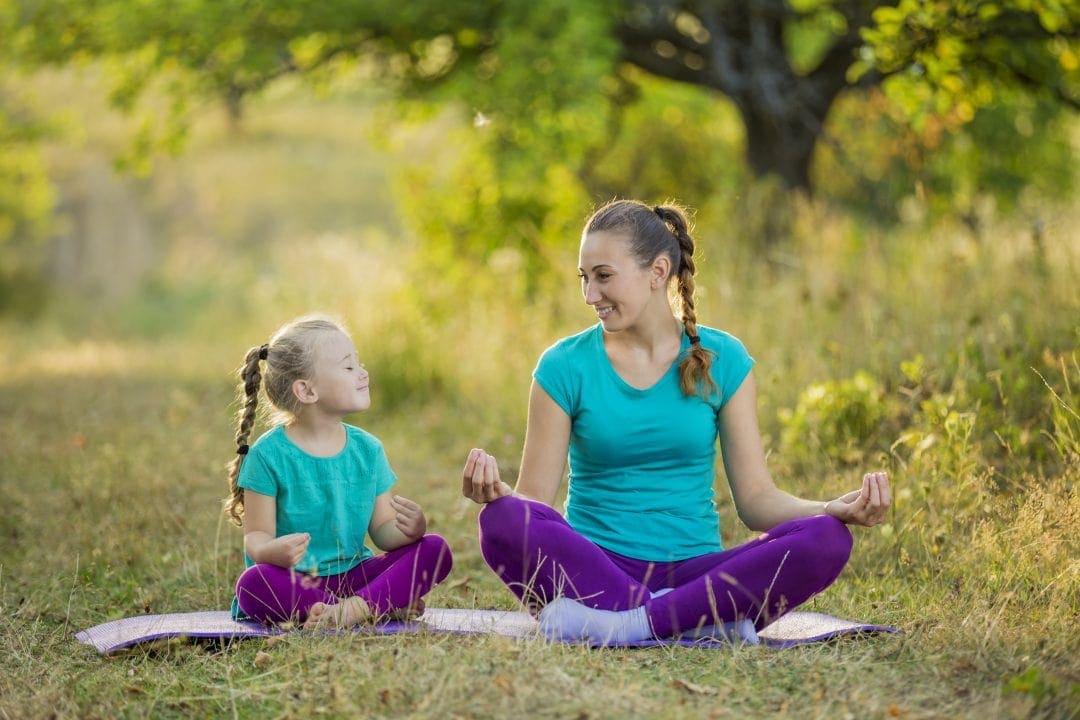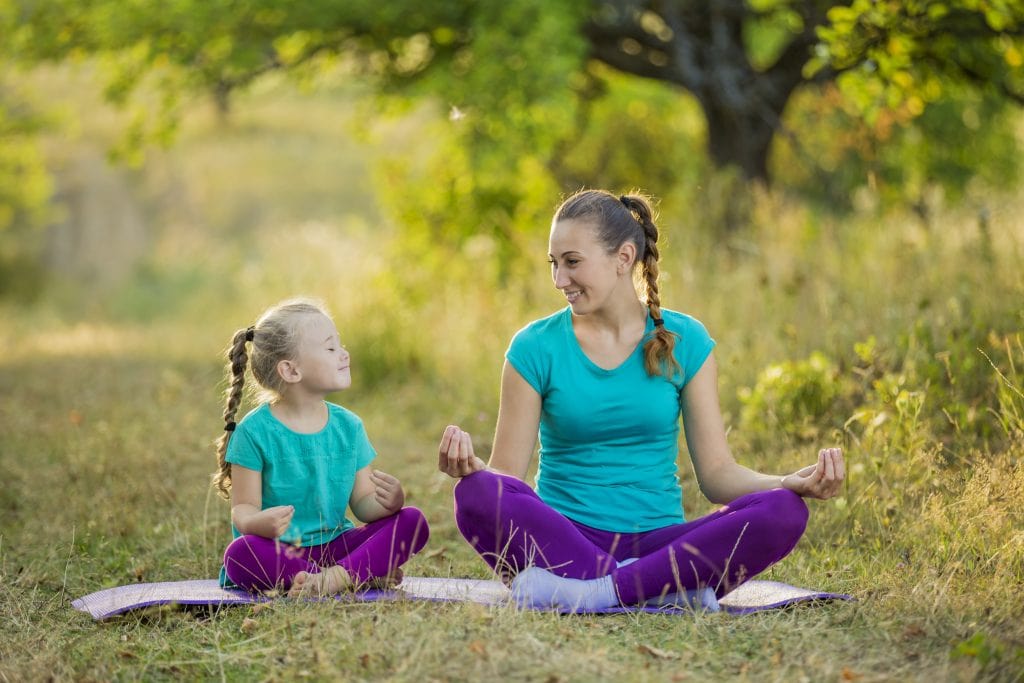 Which one should I use, praise or affirmations?
Definitely, use both!
Positive praise and affirmations BOTH provide such a huge benefit to a child's emotional growth and development.
Parents and adults giving children positive praise helps boost their self-esteem and learn the right and wrong way to behave in specific situations.
It builds good relationships and helps keep the mood and energy of a space light.
Positive Affirmations are also essential because kids need to build up their own sense of self-worth that is not dependent on anyone else's opinion.
Teaching children how to positively affirm their worth teaches them a growth mindset and improves their self image.
This will lead to a lifelong ability to self-regulate, build a positive sense of self, and feel good about themselves.
How and When to Use Positive Praise for your Kid's Mental and Emotional Growth
Positive Praise is good for short-term, and specific situations. Sometimes it can lead to kids wanting to please the person who is praising them… which is ok, but not necessarily what we want for the kids.
We want kids to do the right thing because it is good, not because it makes someone else happy.
That's why it is important to positively praise in a way that highlights how their actions benefit someone (either themselves, or their community) NOT just how it makes YOU happy or proud as their parent or teacher.
Positive praise that is effective tells the value of a child's behavior or actions on the community around them or on their own learning/self.
Positive praise can be used while kids are trying something new, while they are working, when they have accomplished something, and even when they fail.
Praise should not just be left for when kids do something perfectly, because when in life do we reach perfection right away (if ever??!)
Here are some examples of positive words and phrases to use with kids ALL the time.
**Notice that it's important to try to stay away from how their effort or success makes YOU feel. When you say things like, "I'm proud of you" it places the value of their work on your feelings, instead of the intrinsic value of their own effort and accomplishments**
Words to use to positively praise kids
You did it!
You tried!
You worked really hard!
You are working through that emotion.
You are on your way!
You can keep breathing through it.
You tried again!
You kept going!
You are unstoppable!
You are not giving up!
It looks like you are doing your best.
It looks like you used your brain to think through that problem.
It looks like you chose a smart option to strengthen your brain/maintain that friendship/stretch your mind.
I notice that you are breathing deeply to keep your body calm.
I notice that you didn't give up, even when it was hard.
I notice that you have been improving a little every time.
I notice that you are staying very focused.
I noticed you took a break to get some perspective.
I believe in you!
Now you're getting it!
Nothing can stop you now!
Notice how you've improved!
Nice work trying again.
Hooray for you!
Excellent effort!
Amazing work!
Phenomenal endurance!
Look how much you've grown!
Your effort is incredible.
Your brain is growing!
Your imagination is sensational!
Your persistence is amazing!
Your flexibility is inspiring.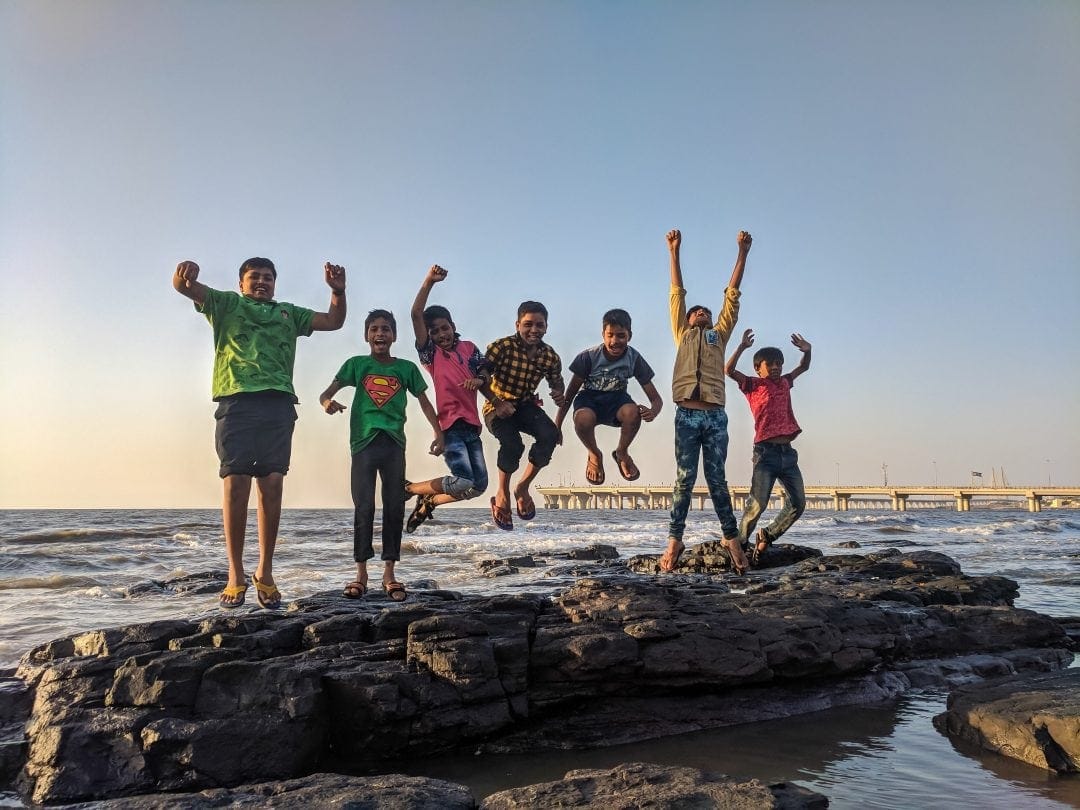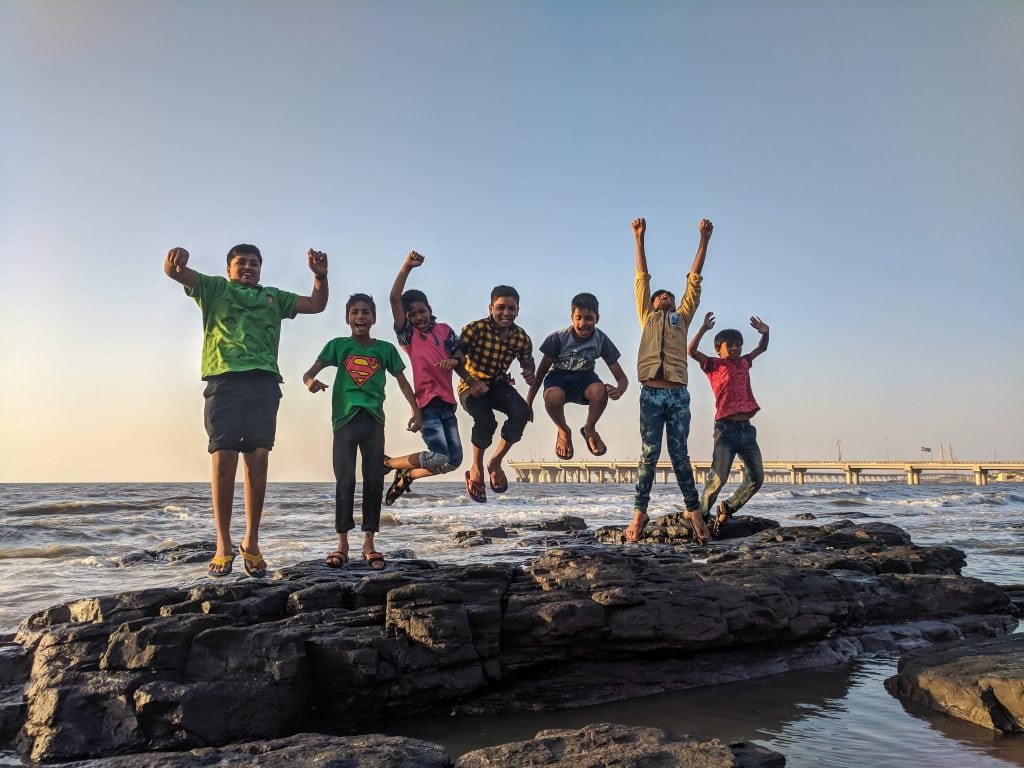 Positive Affirmations to build self-esteem
Kids who have a positive sense of self are more confident, happy, eager to try new things, and able to be ok with their mistakes, which leads to learning.
It's important to tell kids that they can use this positive self-talk as guided by an adult, but also that they should use these affirmations on their own at any time, either out loud or in their head.
Say these WITH them to start, and make sure to say them at least three times to really feel the impact. It might feel weird at first, it definitely did for me.
But, if you do it with conviction, and you show your kiddos that it is normal and worth it, they will feel the power of the words and it will be impactful.
[SIDEBAR] Also, I have found that there are several great songs out there that help with affirmations. Sia's songs are our favorites, especially to use while we do the Yoga Flow.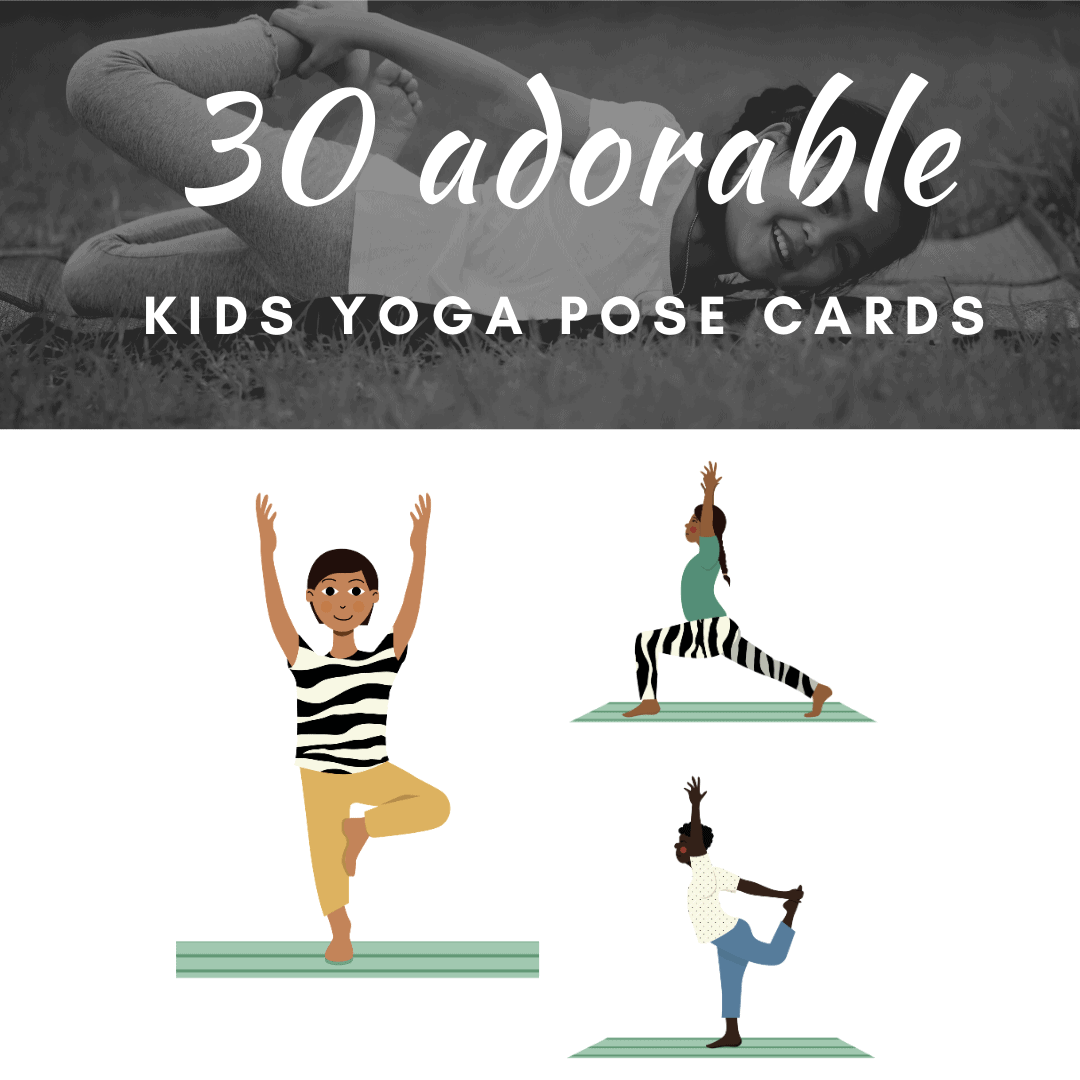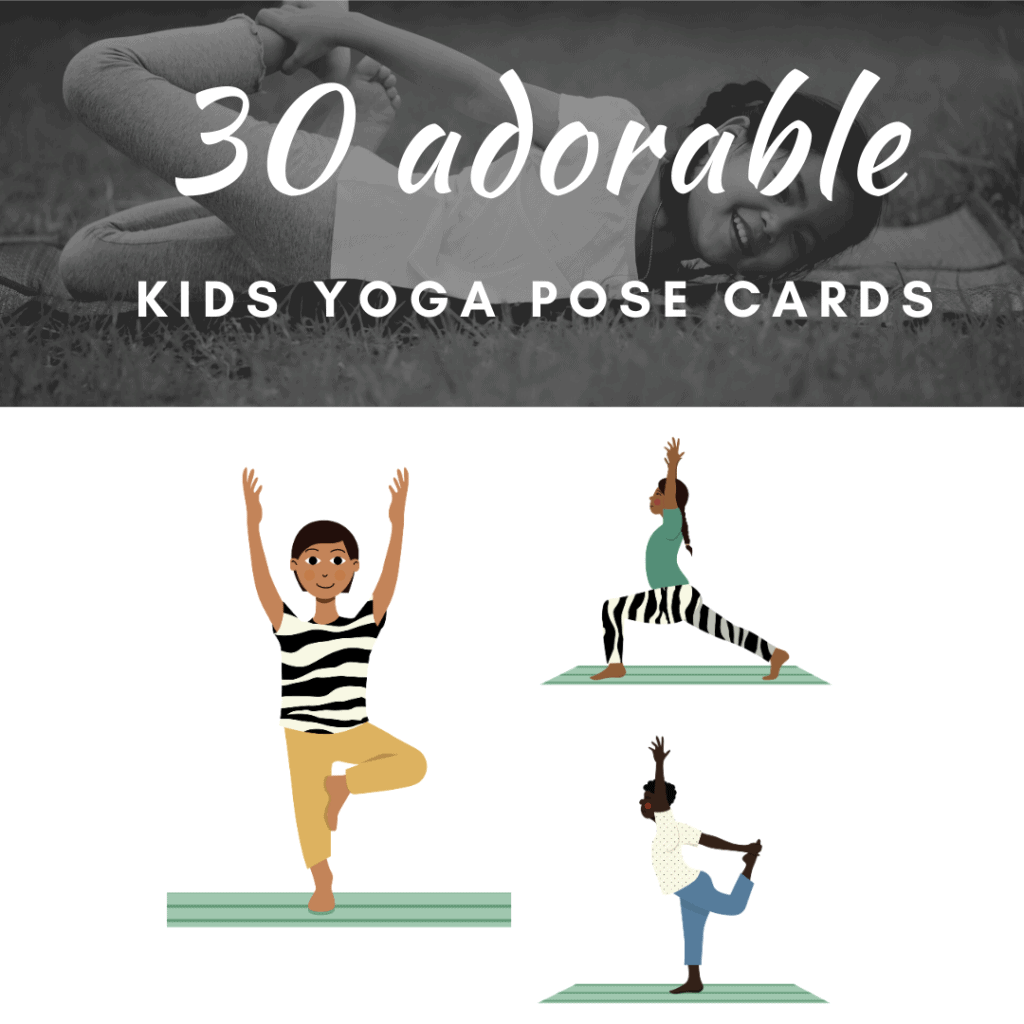 The best songs with positive affirmations, in my opinion, are:
Sia's, "Unstoppable," "Alive," and "Never Give Up"
Katy Perry, "Firework"
Kelly Clarkson, "Stronger"
Coldplay, "A Sky Full of Stars"
Owl City, "Fireflies"
Echosmith, "The Cool Kids"
Taylor Swift, "Shake it Off"
Phillip Phillips, "Home"
Marshmello, "Happier"
Shakira, "Try Everything"
Sister Sledge, "We are Family"
Justin Timberlake, "Can't Stop the Feeling!"
How to create a positive affirmation for kids?
Choose a statement htat start with "I am " or "I have" or "I can"
Follow it up with a positive quality or aspect of their life.
It doesn't matter if they don't agree it with YET or believe it YET.
Write it down and decorate it if you want.
Post it up somewhere you can see it, and say it out loud 3-5 times every time you notice it.
It's the power of the words and the constant reminders that they are true words that help the child believe it.
It may take time, but it is SO powerful!
Saying these affirmations regularly, and with yoga poses, also helps it feel less awkward and more powerful.
Again, these are best said daily, and it works really well to say one phrase per pose while doing a Yoga Flow.
We often add in fun actions like flexing our muscles, striking a pose or spreading our imaginary wings or capes.
You can write one on the wall every day, or put a new one on a quote board, like this one available on Amazon.
I am strong
I am kind
I am loved
I am smart
I am a good person
I am funny
I am helpful
I am compassionate
I am a superhero
I am phenomenal
I am the greatest
I am unstoppable
I am a wonderful kid
I am here
I am part of a community
I am filled up
I am an explorer
I am curious
I am interested
I am ok
I am safe
I can do it
I can be stronger today
I can take deep breaths
I can try again
I can make mistakes and still be ok
I can be a good helper
I can get it right next time
I can learn from this
I can improve
I can't yet, but I will
I try new things
I try every day
I try to do my best
I try and it gets easier
I have friends
I have people who care
I have no limits
I have a future
I have a good life
I will get better at this
I will learn from this
I will be ok
I will try tomorrow
I will improve
I will keep growing
I will endure
I will persevere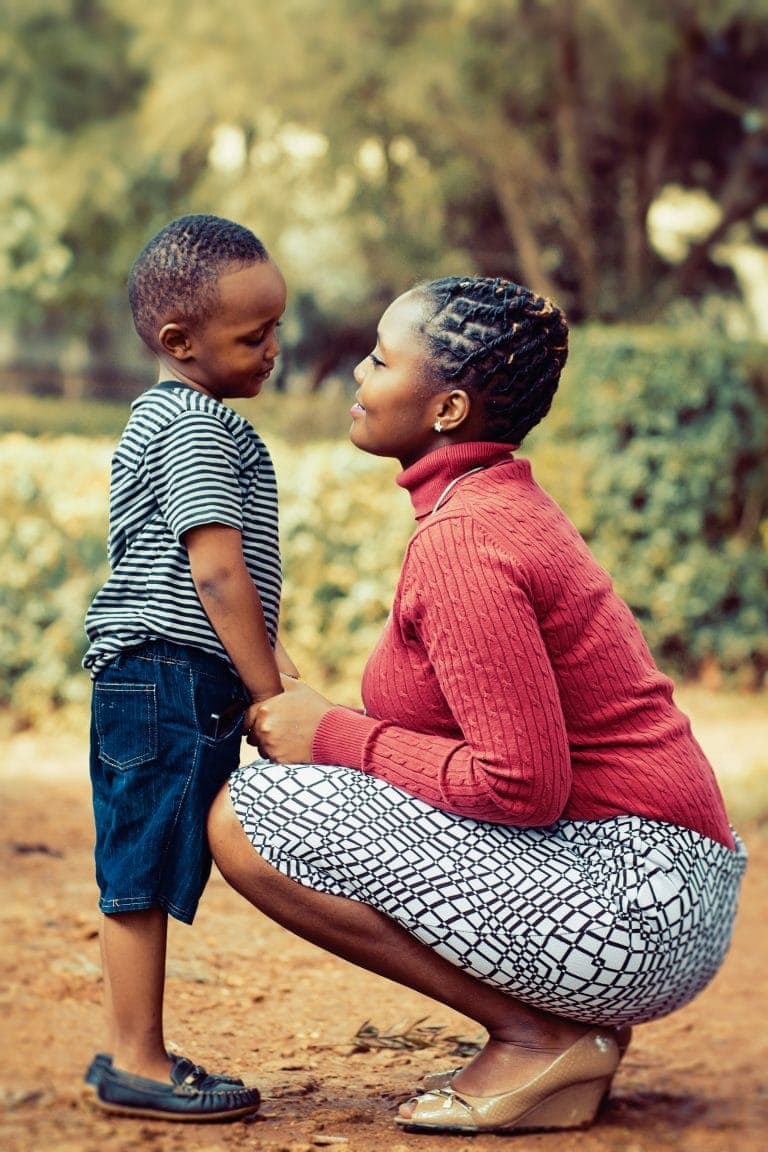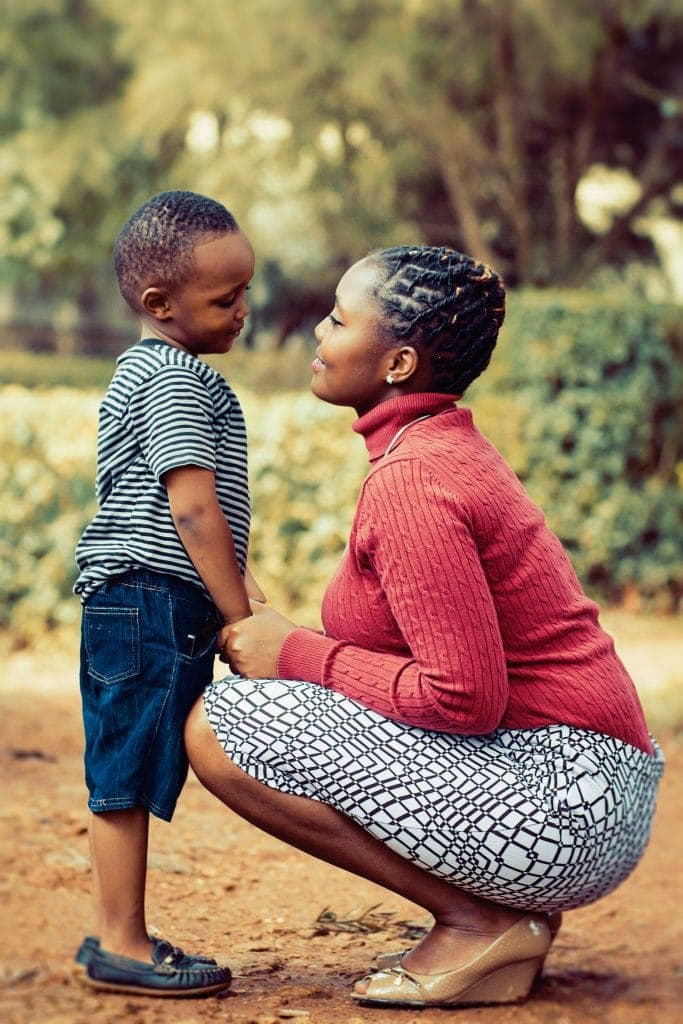 Hopefully these positive praise and affirmations help you keep your kids motivated and full of good self esteem during your classes.
Whether teaching yoga and movement or any other class, or just working with kids in any setting, use these phrases and sayings to build positivity in all the kids around you.
Have fun! Do yoga! Be your best self!
Check out the Kids Yoga Flow cards and the bonuses that have more tips and ideas for how to positively and mindfully guide kids through a yoga class here: