Teaching affirmations to children can be a powerful tool for helping kids learn positive self-esteem, confidence, and a healthy mindset.
By introducing affirmations to kids at a young age, they develop a strong sense of self-awareness and learn to acknowledge and appreciate their unique qualities. Plus, they feel good about themselves.
Use this fun sunshine affirmations craft to create a way for kids to engage in positive affirmations and remember them daily!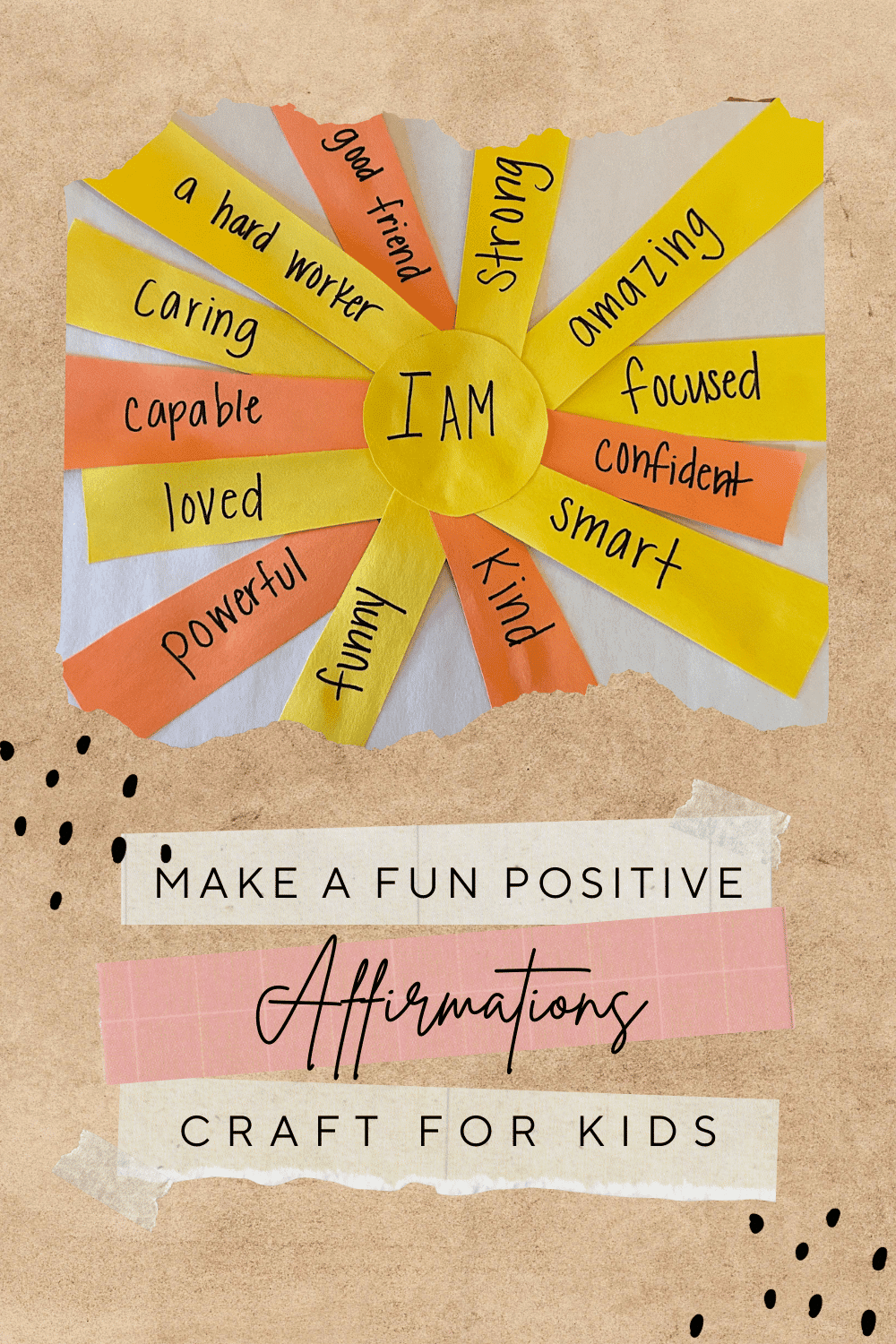 *Scroll down for the link to grab the free downloadable craft template*
What are positive affirmations for kids?
Affirmations provide a way for children to learn how to create a positive inner dialogue. Basically, it helps them learn positive self-talk. This can have a huge impact on their emotional well-being and overall development.
And of course, teaching positive affirmations to kids can promote a sense of self-empowerment and resilience during difficult situations.
By learning about affirmations, children can learn to counter negative self-talk and build a foundation of self-confidence that lasts a lifetime.
As they grow and face various situations, having a healthy base of positive affirmations can serve as a valuable resource. It helps them to stay grounded and focused on their strengths, even in the face of struggles and challenges.
This is why I also pre-teach calming strategies like breathing exercises.
It's impossible to learn something new when you are already stressed. So, having the knowledge of your own awesomeness and abilities before a stressful situation arises is the only way to access that knowledge during the times when you need it most.
When we are fostering a habit of positive self-affirmation early on, children develop a strong sense of self-worth. This enables them to approach life with a positive and resilient attitude.
How do you teach positive affirmations to kids?
To effectively teach affirmations to children, it is essential to embrace positivity yourself. Use positive self talk be a good role model of having good self worth.
Kids learn by observing those around them, especially their parents and caregivers, so we need to set a good example.
Encourage them to explore their thoughts and feelings and guide them in choosing positive words that reflect their strengths and abilities.
By adding in creative activities like this mindfulness affirmation craft, children can visually and physically engage with these affirmations. That helps make the learning process more enjoyable and impactful.
Encouraging them to repeat these affirmations regularly can help reinforce positive thinking patterns and build resilience, enabling them to navigate life's challenges with a more optimistic outlook.
Listen to some positive uplifting music, read stories about kids who've overcome challenges, and give positive praise that is specific and meaningful to your kiddos whenever possible.
Fun Mindfulness Craft with Positive Affirmations for Kids
Scroll down to get your free PDF printable of the affirmations sunshine craft!
Materials needed:
Colored construction paper (preferably yellow for the sun and assorted other sunshine colors for the rays)
One large piece of white or blue paper
Scissors
Glue
Or, print out the sunshine below and color it in!
Markers or colored pencils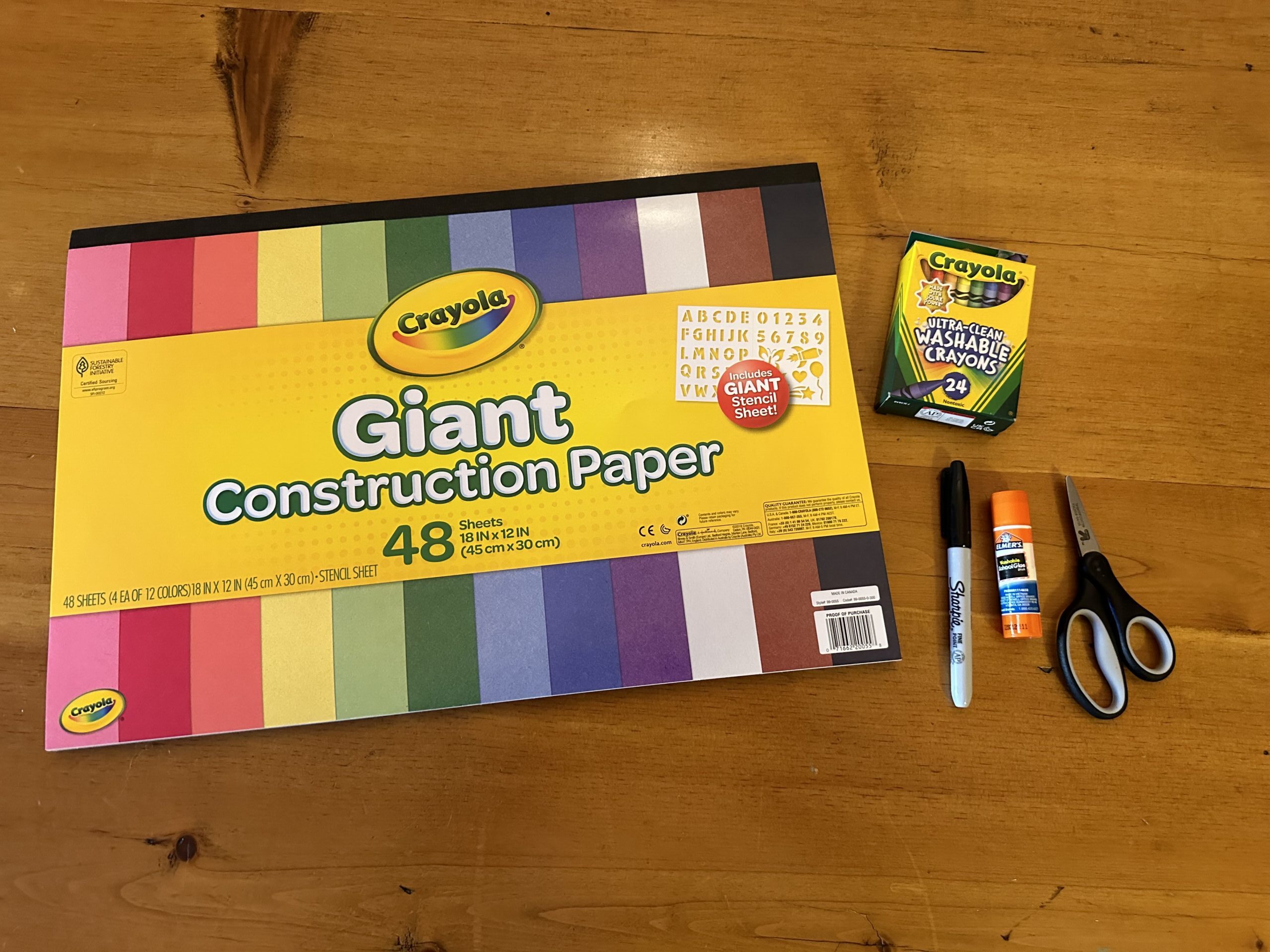 Directions for the Sunshine Affirmation Craft:
Begin by drawing a large circle on the yellow construction paper to represent the sun. Cut out the circle carefully using the scissors and paste it on a white (or blue) larger piece of paper.
Using a marker, write the words "I am" in the middle of the yellow circle, or let your child do it themselves.
Encourage your kiddos to think of positive words or phrases that they resonate with, such as "kind," "brave," "loved," "strong," "smart," "creative," "happy," and so on. Or use the list in the free template below!
Cut the colored construction paper into strips big enough to write on, creating long ray shapes (either rectangles, or tapered long triangles. )
On the assorted colored construction paper strips, help the kids to write down their favorite positive words or phrases using the markers or colored pencils.
Arrange the cut-out positive words or phrases around the "I am" in a circular pattern to mimic the rays of the sun.
Once the desired arrangement is achieved, glue the positive words or phrases onto the yellow circle.
Allow the craft to dry completely.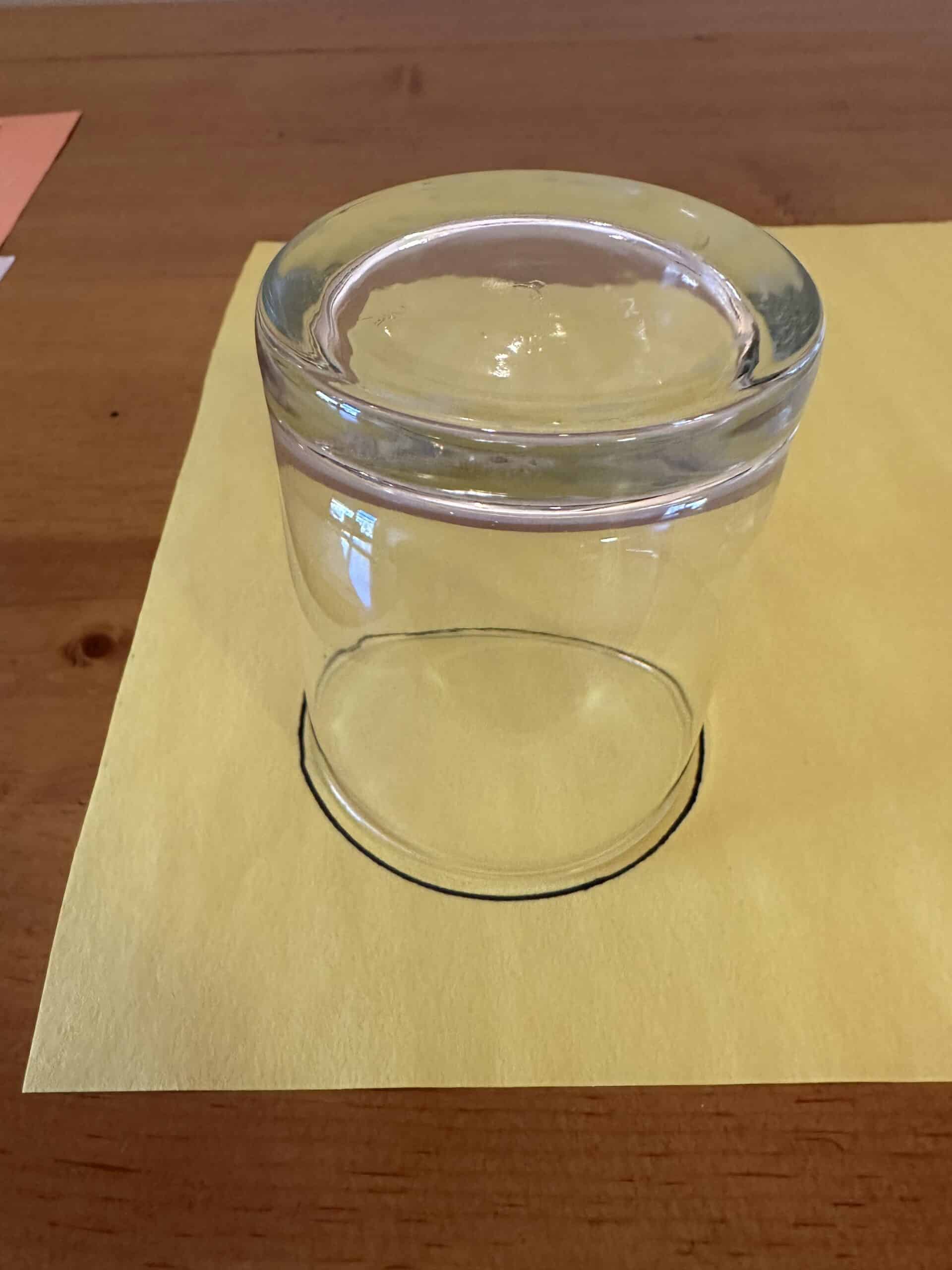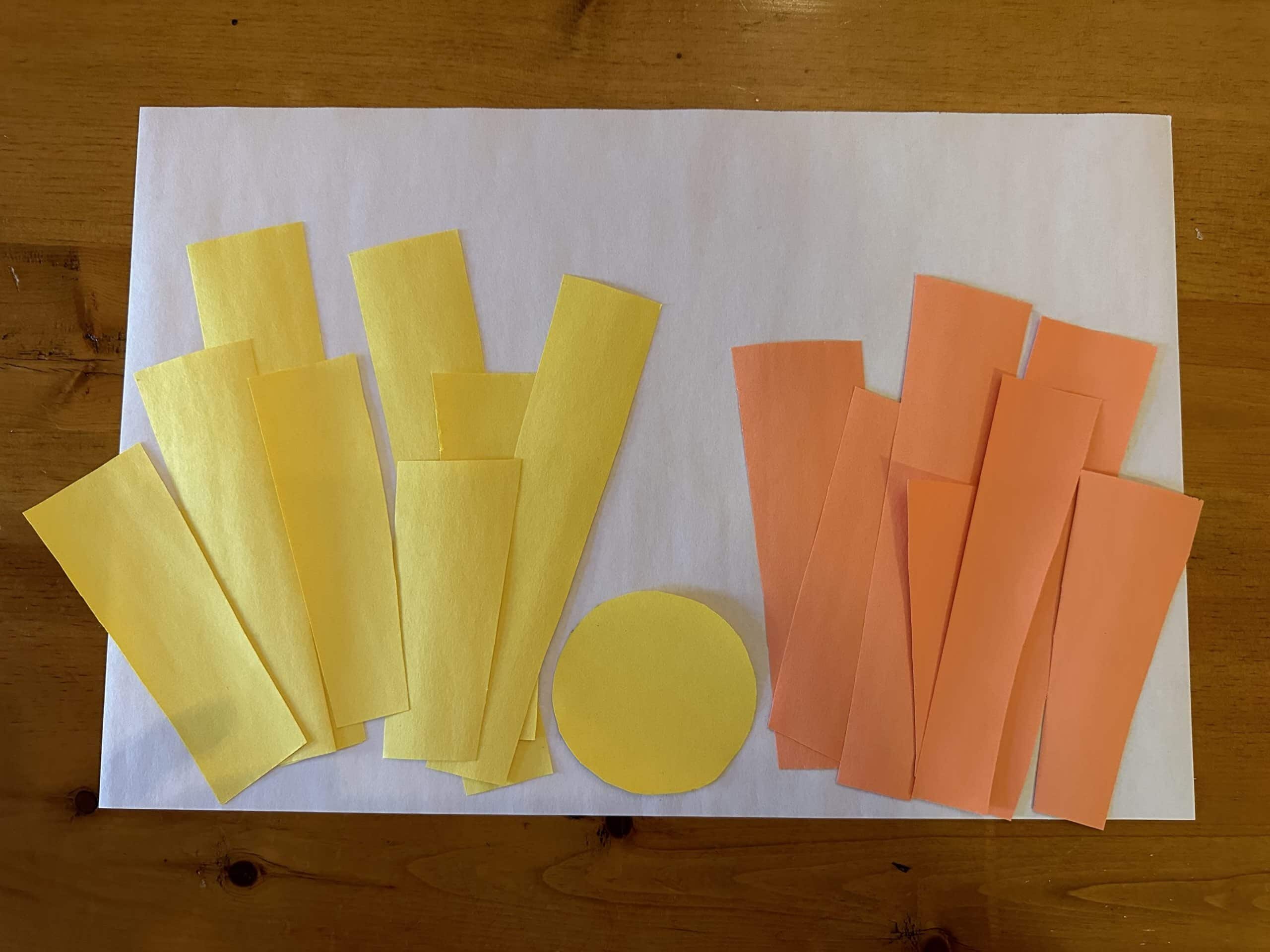 If you are using the template below, you can have the kids write their words first with a marker, then color in the rays with different shades of yellow and orange. No cutting and gluing necessary with the template unless you want to!
Once dry, the children can display their mindfulness affirmation craft in a prominent place where they can see it daily, such as on a bedroom wall or a study area.
Encourage the children to think about the words and phrases they have chosen. And then of course, say them out loud regularly.
This activity can serve as a visual and audible reminder of the power of positive thinking and self-affirmation.
Teaching affirmations to children is a proactive approach to nurturing their emotional well-being and building a strong foundation for their mental health.
By incorporating affirmations into their daily routines, children can cultivate a healthy and positive mindset, enabling them to face challenges with greater confidence and resilience.
This practice not only fosters a sense of self-love and appreciation but also equips children with the tools to navigate the complexities of life with a positive and optimistic outlook.
Check out these other fun and mindfulness-focused crafts to try with your kids!