One of my favorite ways to encourage mindfulness in kids is with crafts!
Practicing mindfulness can be difficult for kids, especially those just starting or with difficulty focusing. It takes time to learn what works for you, whether it is meditation, journaling, or yoga.
Crafting gets kiddos involved and excited while also improving confidence and self-esteem. Using this to practice mindfulness can also help kids learn healthy coping skills for their emotions and ways to handle stress.
Here are some other ways mindfulness is beneficial for kids:
Encourages confidence and self-control
Improves sleep
Reduced depression and anxiety
Maintain healthy blood pressure
Promotes kindness and compassion for others
Mindfulness crafts aren't just for kids either! Anyone can practice mindfulness while creating something new.
Take time to reorganize your thoughts and relax while becoming more aware of your emotions. Kids will love these mindfulness crafts and so will you!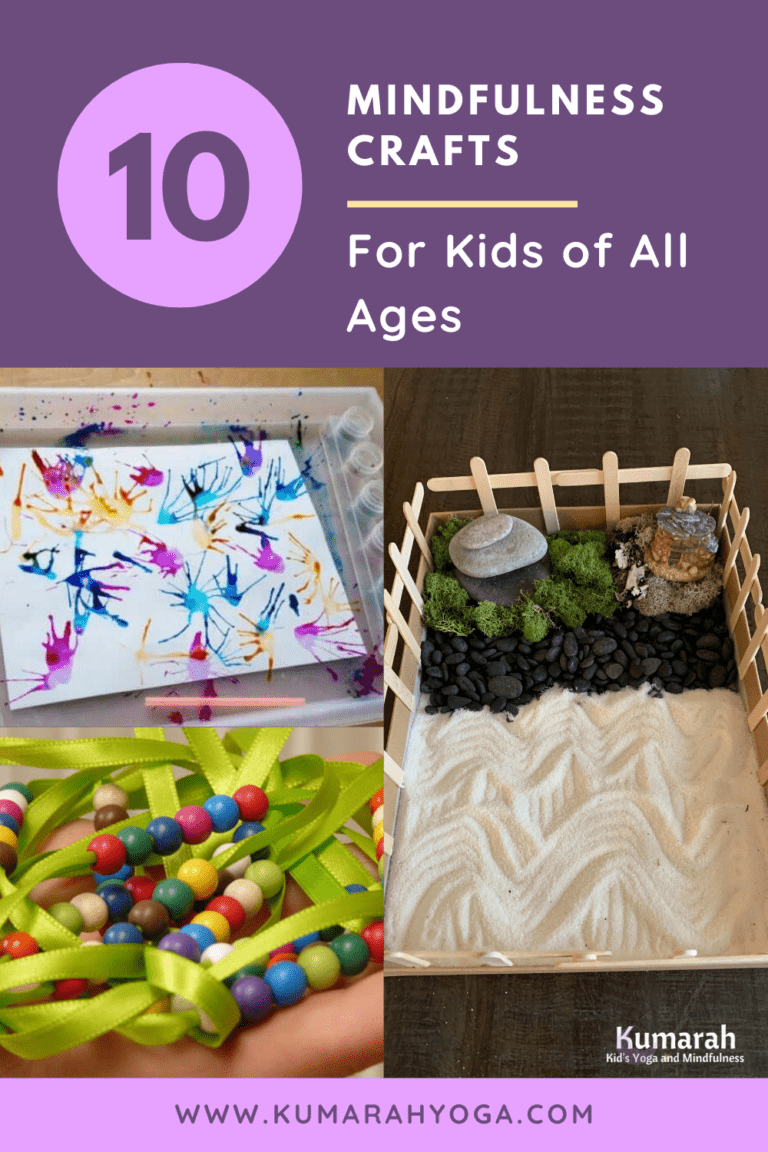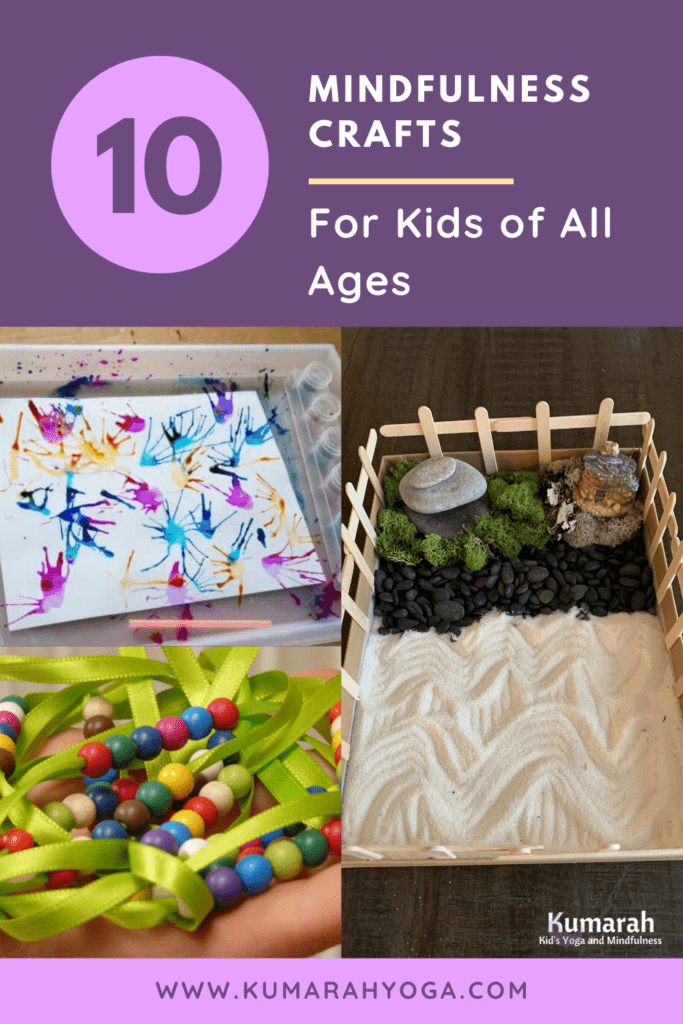 Mindfulness Crafts (Ages 0-4)
Simple acts of mindfulness have lasting developmental benefits for kids, especially when practicing regularly. Fostering mindfulness in younger kids helps improve social skills, boost focus, and reduce attention problems. Try these easy and fun mindfulness crafts with your kiddos!
Mindful Breathing Wand:
Introduce your little ones to mindfulness with this simple breathing craft. Deep breathing resets our nervous system and helps kids calm down.
Materials: cardboard rolls (toilet paper or paper towel), streamers or ribbons, and something to decorate with.
Cut the top off one toilet paper roll and place it on one end of the other like an arch.
Attach securely and add ribbons to the arch
Decorate however you want!
Image and Craft by MindfulLittleMinds
Mindful Coloring:
Coloring is an excellent way to practice mindfulness and focus for all ages, but especially for younger kids. It takes something they already do and introduces ways to be more aware of their emotions.
Here are a few great websites to find free printable coloring pages:
And some excellent mindful coloring books:
Make sure to ask questions or reflect while you color.
Why did you choose the colors you used? How are you feeling as you color? Asking questions will help you become more in tune with your emotions and aware of your thoughts. It is also a great way to reflect on your day.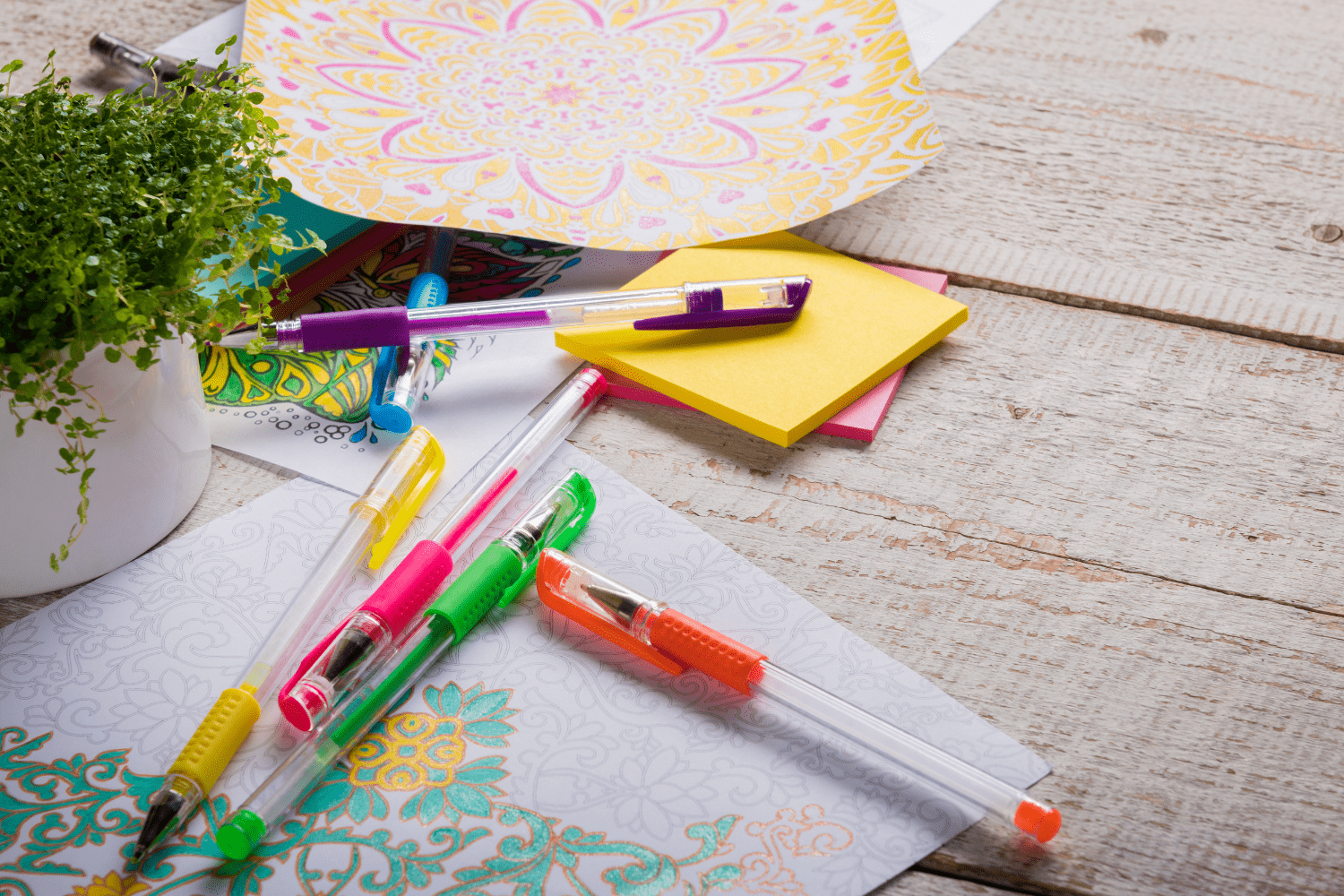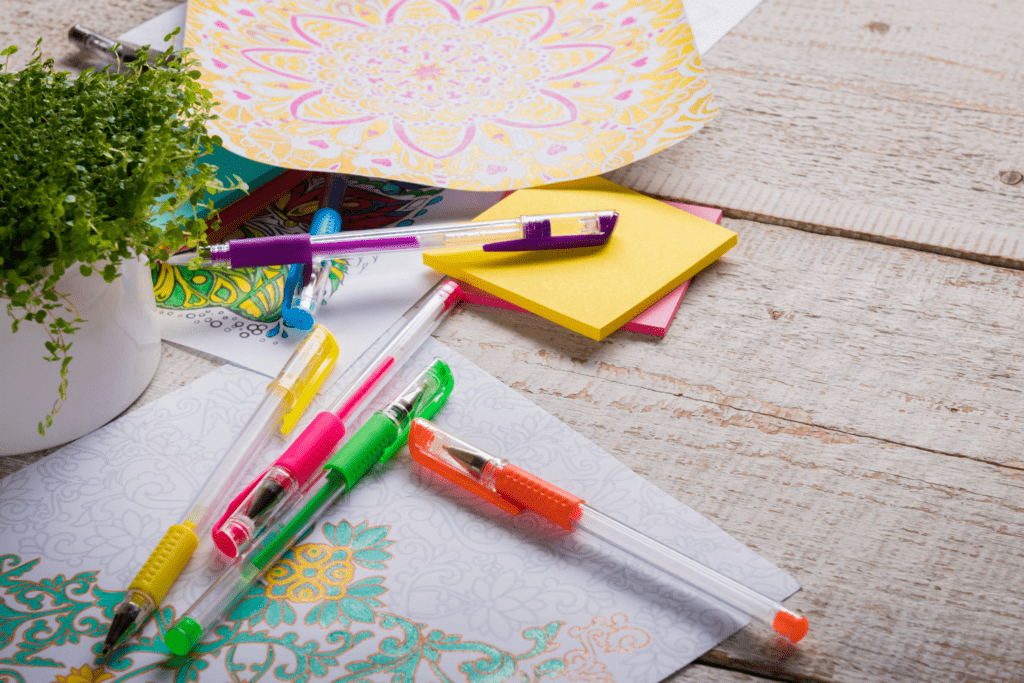 Gingerbread Playdough:
What smells amazing AND uses sensory mindfulness? This homemade gingerbread playdough is perfect for kids who love to explore their emotions through activity.
It is edible, though it might not taste as good as it smells. Help teach self-regulation and awareness as you play with this delightful craft!
The full recipe is found on Counselor Keri and Housing A Forest's website along with exact measurements, but I have included a short description of it below.
Materials: flour, salt, cream of tartar, water, coconut oil, cinnamon, ginger, nutmeg, and cloves.
Mix ingredients in a saucepan with wet ingredients added separately. Stir until it looks like batter.
Cook slowly over medium heat while stirring continuously
Once the mixture is solidified together into a bunch, remove it from the heat and pat it smooth.
After it has cooled down, have fun and create!
As they play with the playdough, ask your kiddos questions about their emotions. What senses are they using? Smell? Touch? How do they feel as they play with the gingerbread? Counselor Keri has a wonderful mindfulness script you can use as well. This is a great way to reflect on their day and get creative.
Mindfulness Crafts (Ages 4-8)
Mandalas:
Mandalas are featured a lot in mindfulness and meditation. And for a good reason! Their complex circular patterns make them a great mindfulness tool and kids will love to make their own. You can create them from anything, but I recommend things from nature.
Materials: round base
Optional: rocks, sticks, shells, beads, flowers, etc
Place the round base firmly on a flat surface.
Mandalas are typically symmetrical, but this isn't necessary. Encourage kids to explore patterns and get creative!
Place items in a circular pattern leading to the middle of the mandala
Ask yourself and your kiddos questions while making these mandalas. How do the materials feel in your hand? What does the leaf or flower smell like? How does making the mandala make you feel?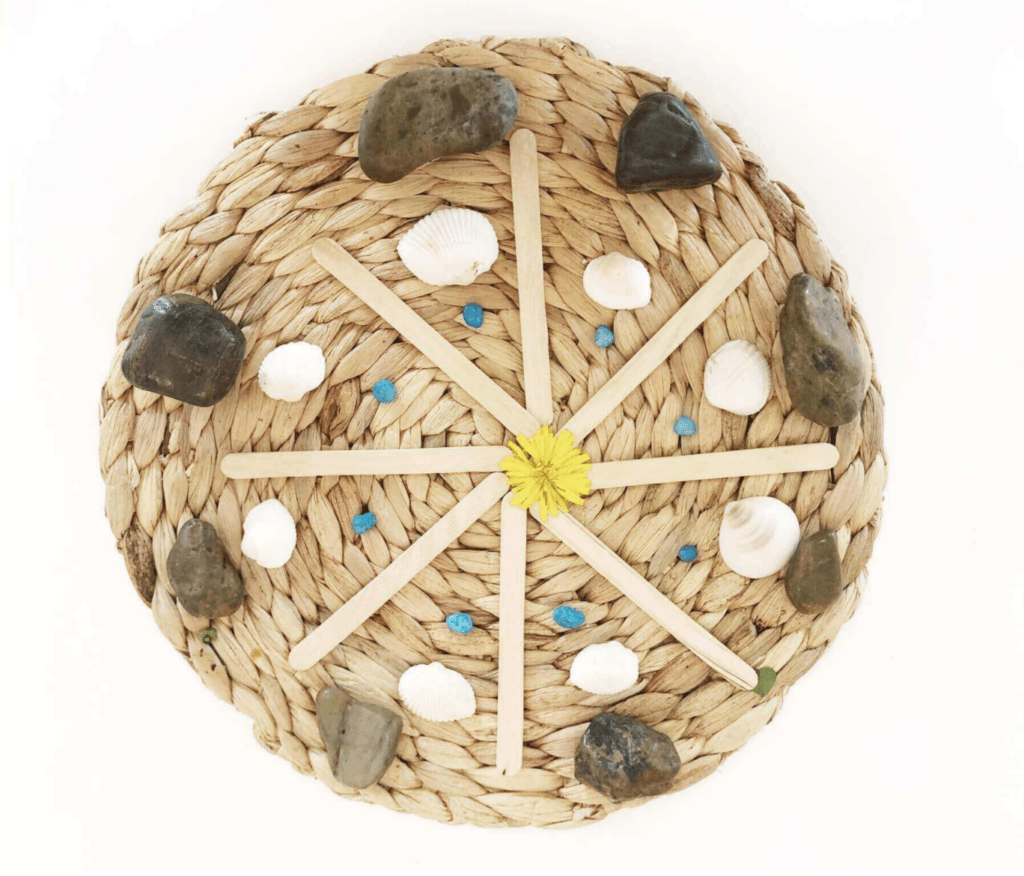 Straw Painting:
This is a simple yet fun art project you and your kiddos can do together. Every time is different and super satisfying to do.
This is a great mindfulness craft to do when you're a little frustrated, so you need to blow out straws, so strong breaths work great!
Materials: cardstock, liquid watercolor paint or food coloring, dropper/pipette, and straws.
Place paper in an area with easy cleanup. Cut straws in half, so they are small. (If you're doing this with younger kids, poke a hole halfway up the straw, so they don't accidentally suck up paint into the straw)
Put paints in small containers and get droppers.
Add paint drops to the paper with the droppers.
Blow at paint through straws
Repeat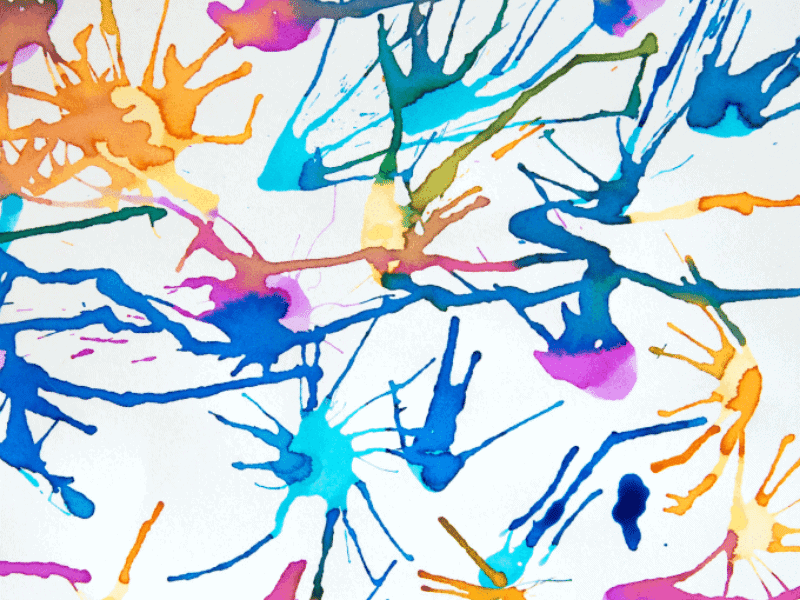 These paintings are so colorful and creative! Kids can practice their breathing exercises while also creating something beautiful.
Mindful Mandala Hands:
Another great craft to do is making mandala hands! These help mindfulness and recognize their emotions. Plus, you get to color! Find the full craft description on Counselor Keri's website.
Materials: cardstock or plain white paper, pencils, markers, and other coloring materials
Place your hands on the paper, fingers spread out.
Trace your hands with a pencil.
Once you are clued into your emotions, draw inside the outline of your hands. Design the inside to show your emotions.
Write the emotions you are feeling on each finger.
After your designs are done, color the inside with markers, watercolors, or colored pencils. Try to use colors that best represent your feelings!
When you are done, share those emotions and identify where in the body you feel those emotions!
Direct your kids to think about these as you make them. How does the paper feel under your hands? What do you notice about the pressure you put on the paper? How does the pencil feel along your skin? What emotions are you feeling right now?
Mindful Crafts (Ages 8+)
Glitter Bottles:
Glitter bottles are probably my favorite of all mindfulness crafts. I love making these and so do my students.
Try these mindfulness glitter calm-down bottles with your kids and watch them become mesmerized! You can find a full description of this craft with step-by-step pictures on my website here.
Materials: plastic or glass bottles (I recommend plastic VOSS bottles), glitter, food coloring, glycerin or corn syrup, dish soap, gorilla or hot glue, and water.
Put glitter in the bottle first, then get warm water from the faucet.
Add a little water and shake gently. Then add glycerin or corn syrup until the bottle is ¼ of the way full.
Add the rest of the water until the bottle is almost full. Then add a few drops of dish soap.
Close the bottle and shake gently to mix everything up.
Glue the bottle closed with a little gorilla or hot glue and enjoy!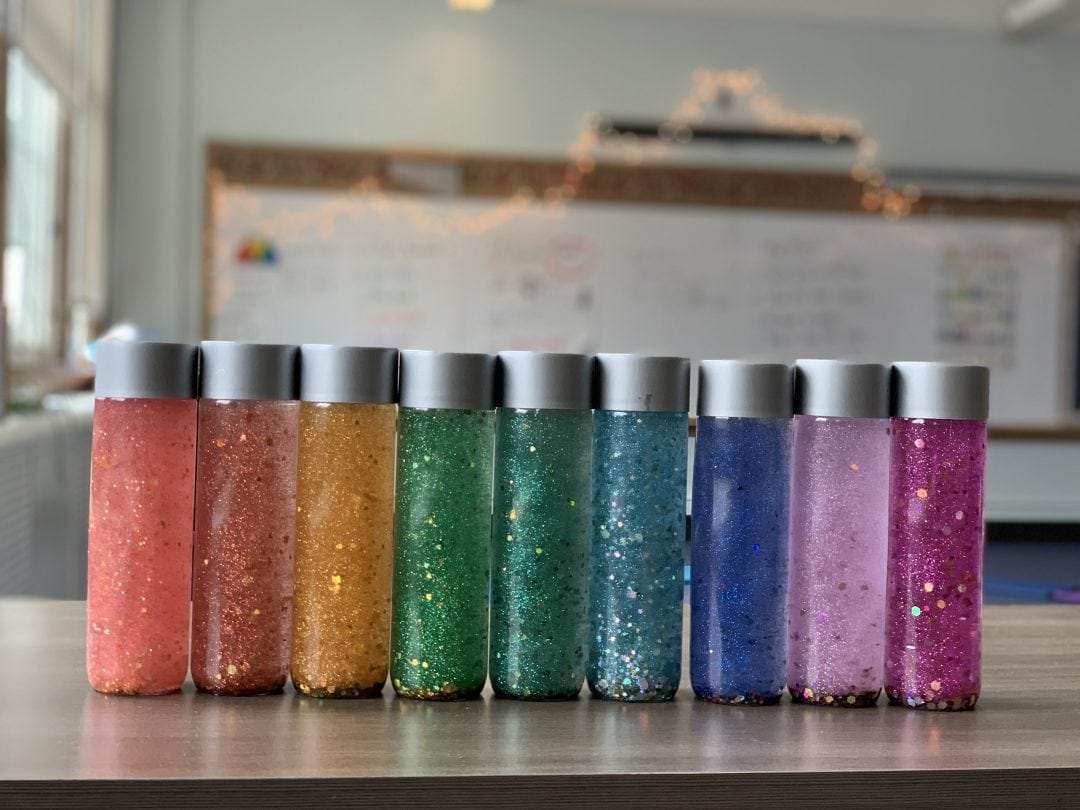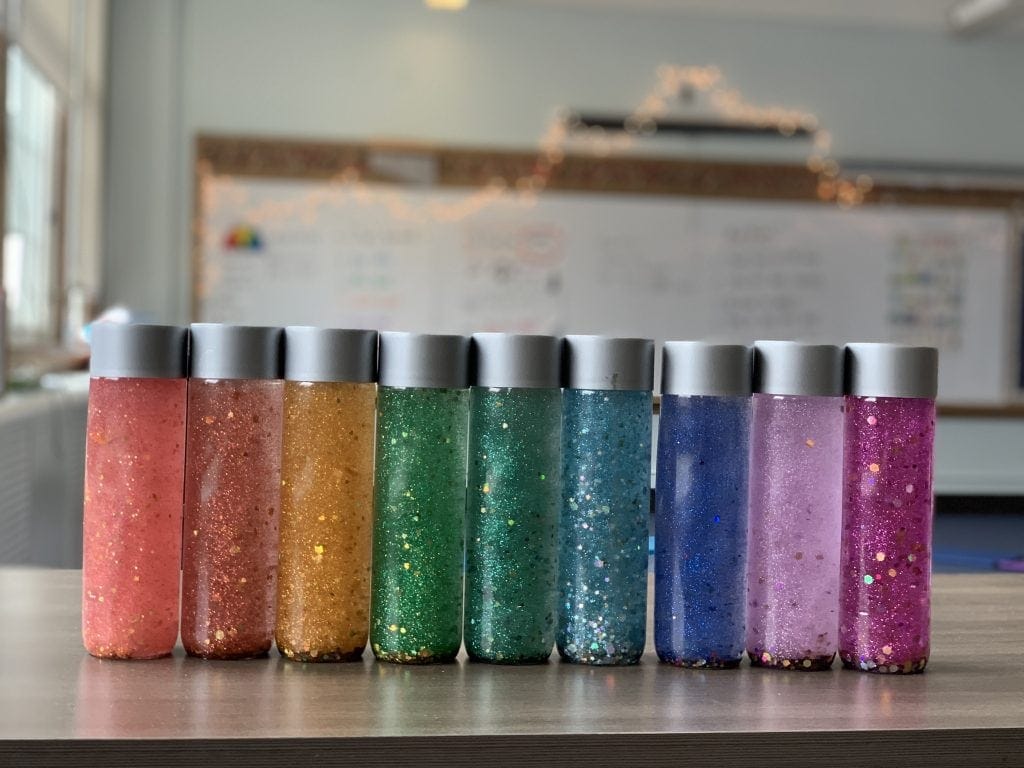 Image and Craft by Kumarah Yoga
These glitter bottles are so fun to make and look at. It is so cool to watch the glitter swirling throughout the bottle. These are also great with which to practice breathing and mindfulness techniques.
Mindful Zen Garden:
I love zen gardens! They are an ancient meditation technique used by Japanese monks to practice mindfulness, just as you will.
These little gardens help bring a sense of calm to your day. You can find this craft on my website here as well as a summary below.
Materials: flat, low-edged container, fine sand, small rake or fork, rocks, and any decorative materials you want. I recommend things you can find in nature!
Put sand in the container, so it is flat and level.
Place your decorative materials where you want. I like to add little fairy houses and moss in there as well.
Rake slowly and breathe. Think about how you're raking. What shapes are you making in the sand? How does it feel to encounter obstacles?
Mantras or affirmations are also great ways to practice mindfulness while raking.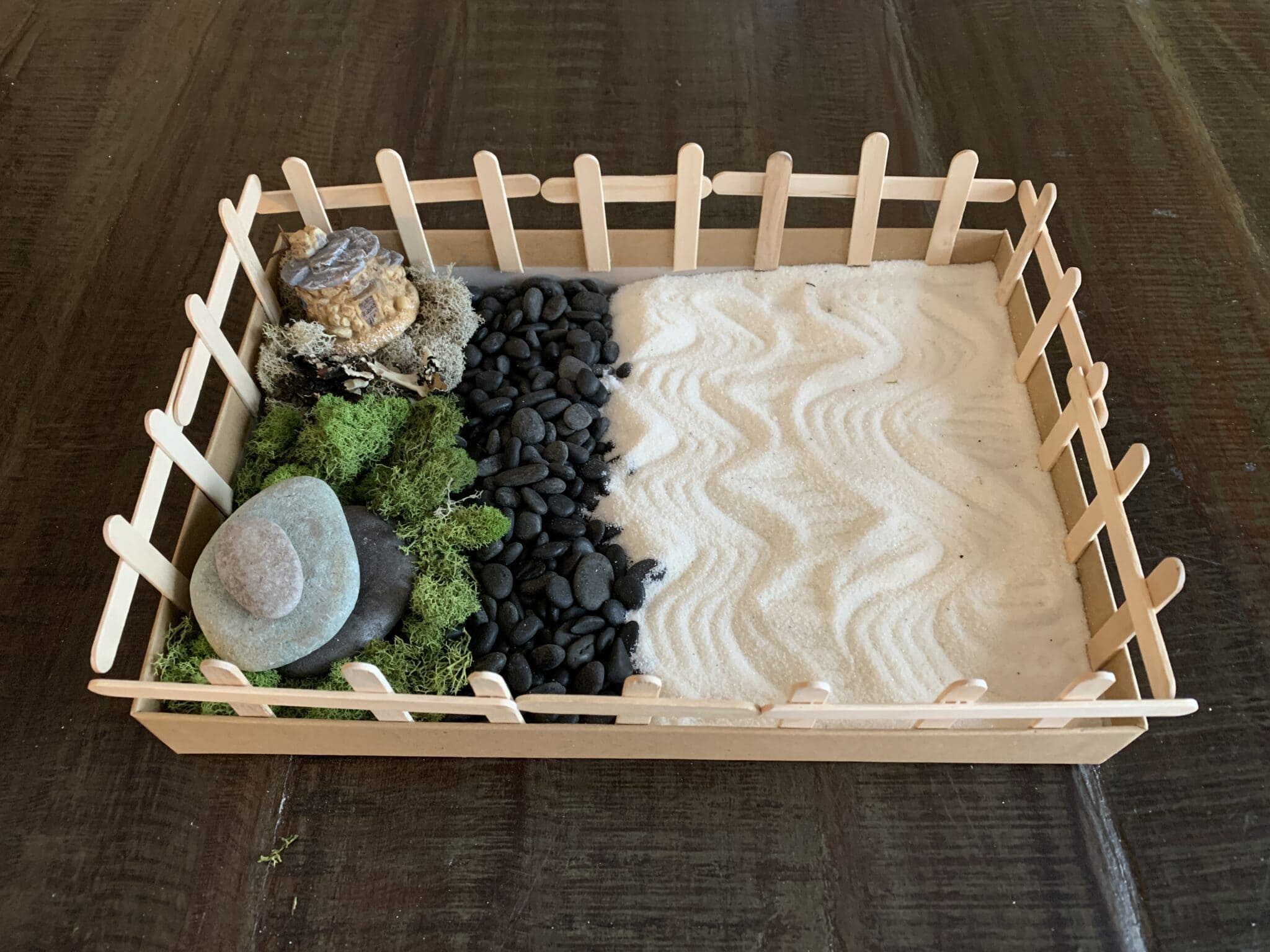 Having this on my desk makes me feel so much calmer and reminds me to take brain breaks. Kids will enjoy making them as much as they will love playing with them. Plus, it encourages mindfulness and focus.
Affirmation Rocks:
Positive affirmations are essential to healthy self-esteem and confidence. I like to say or think about my own affirmations while I'm meditating or doing yoga.
Little pep talks like 'I am strong and confident' or 'Today is going to be a great day because I am going to think positive thoughts'.
These are excellent affirmations, or mantras, to help kids build self-esteem and believe in themselves. Adding rocks to these affirmations helps kids visualize their affirmations and feel more permanent.
Materials: rocks, paint, and permanent markers
Make sure your rocks are clean and dry
Paint the rock and add designs once dry
Write positive affirmations on the rocks clearly and in large letters.
As you paint your rocks, think about how the paintbrush feels against the rock. Notice how the paint goes on and how the brush smooths it out. Recognize your emotions as you paint and repeat your affirmations.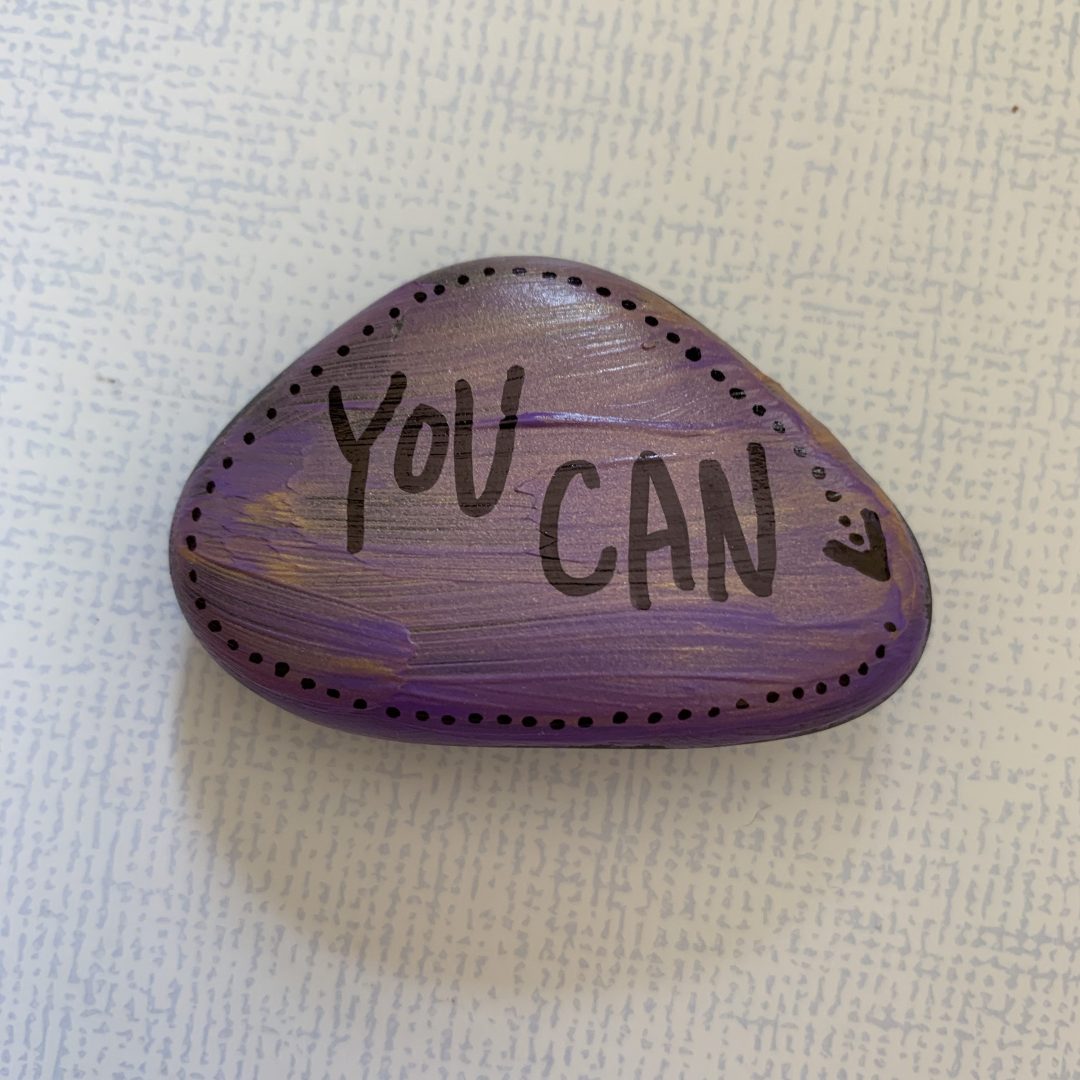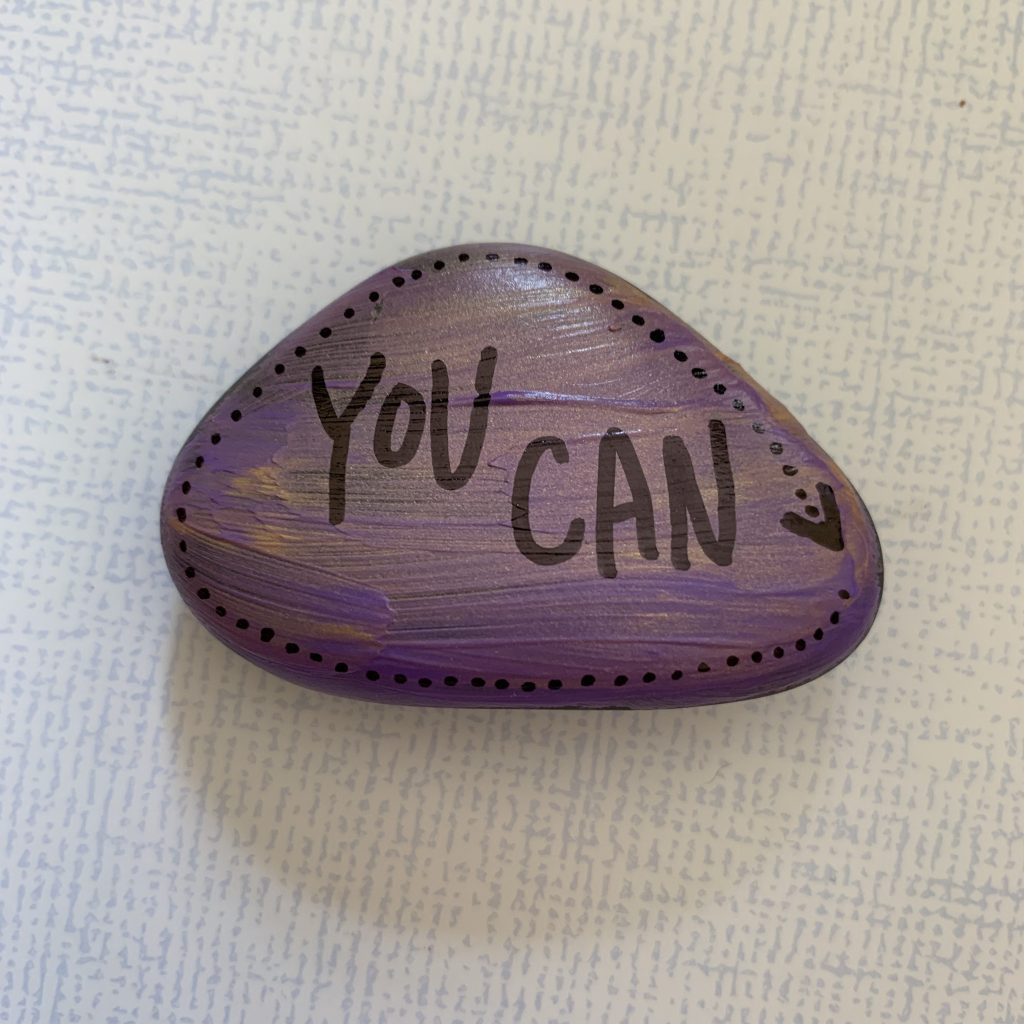 These rocks will help cement the affirmations in your kiddos' heads and get them to recognize their feelings. It also encourages confidence and validates their emotions.
Practicing mindfulness is different for everyone, so each person's affirmations are different. Pick the ones that are best for you.
Breathing Beads:
These beads are great for getting kids to pay attention to their breathing. Easy to make and unique for every kid, they are wonderful for teaching and practicing mindfulness. Plus, they are easy to carry with you so you can take them anywhere in your pocket!
Materials: string, yarn, or ribbon, and beads
Cut your string, yarn, or ribbon to the length you want it. Tie it at one end.
Put your beads on how you want. It can be in patterns or your own organizational method.
Tie at the other end, leaving room to move the beads.
Practice mindfulness by taking a breath for each bead. Move it to the side or spin it in your fingers.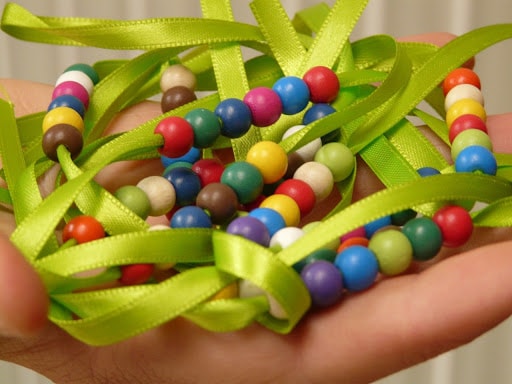 Practicing mindfulness is essential to the development and self-esteem. Anyone can do it and crafting is an excellent and fun way to get started. Some people like painting, knitting or crocheting, or scrapbooking.
Starting something new can be scary, but mindfulness is easy once you get the hang of it. It is different for everyone, and no one practices the same way.
Engaging in mindfulness crafts is the perfect way to get kids engaged and excited about mindfulness. Not only does it help you relax, but it also has proven benefits for physical and mental health. The benefits of it are immeasurable.
Anyone can do the crafts listed above, but some of them will need an adult or older person. Make sure to practice safety measures while crafting and have fun!