Guest post by PJ Taei
Yoga isn't just for grown-ups looking to escape from the stresses of everyday life.
It's a great way for kids to improve their learning and concentration, according to academics.
There's definitely a market for yoga classes for kids, too – parents spend $1,400 per child per year on sports activities, which your new yoga business can get a slice of.
Ready to start selling kids yoga classes online? we're going to help you understand:
The first step to starting your online yoga studio.
How you can offer more ways to access your yoga classes.
Different ways you can increase your revenue.
Let's get straight into the details.
Table of Contents
Tactic #1: Create Your Own Online Yoga Studio
Tactic #2: Launch a Yoga App
Tactic #3: Host Live Kids Yoga Classes
Tactic #4: Create Yoga Games for Kids
Tactic #5: Sell Branded Merchandise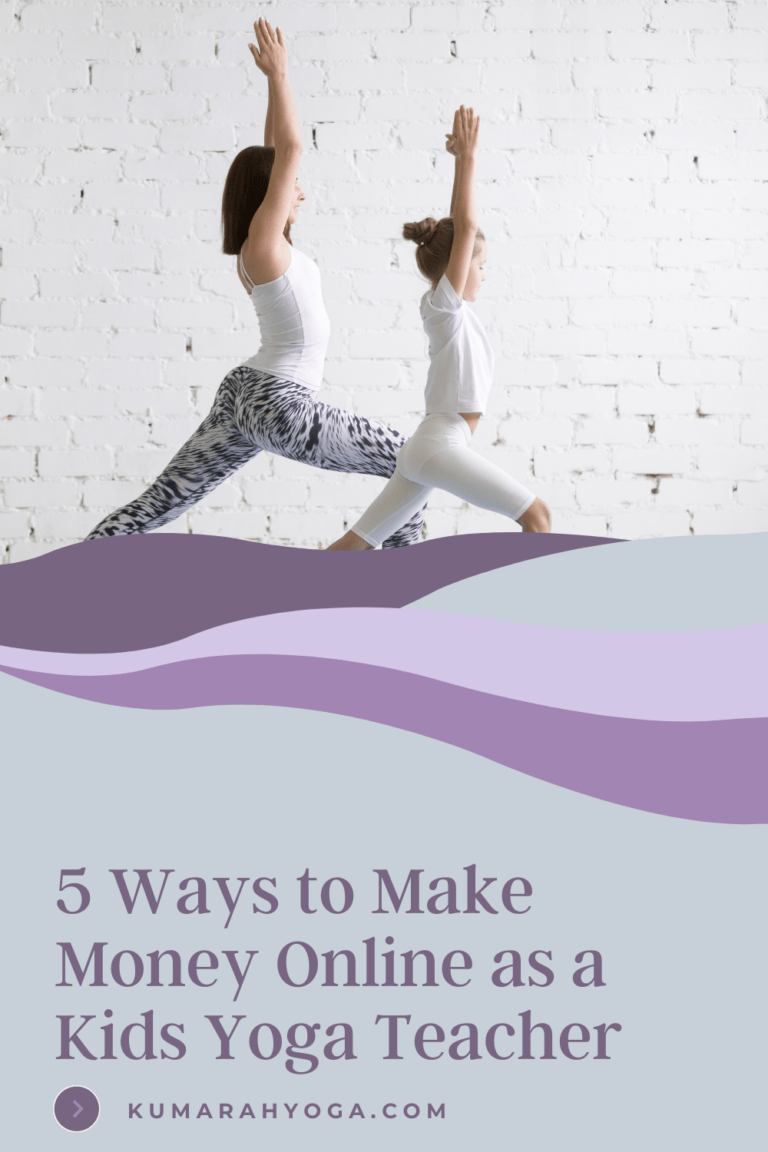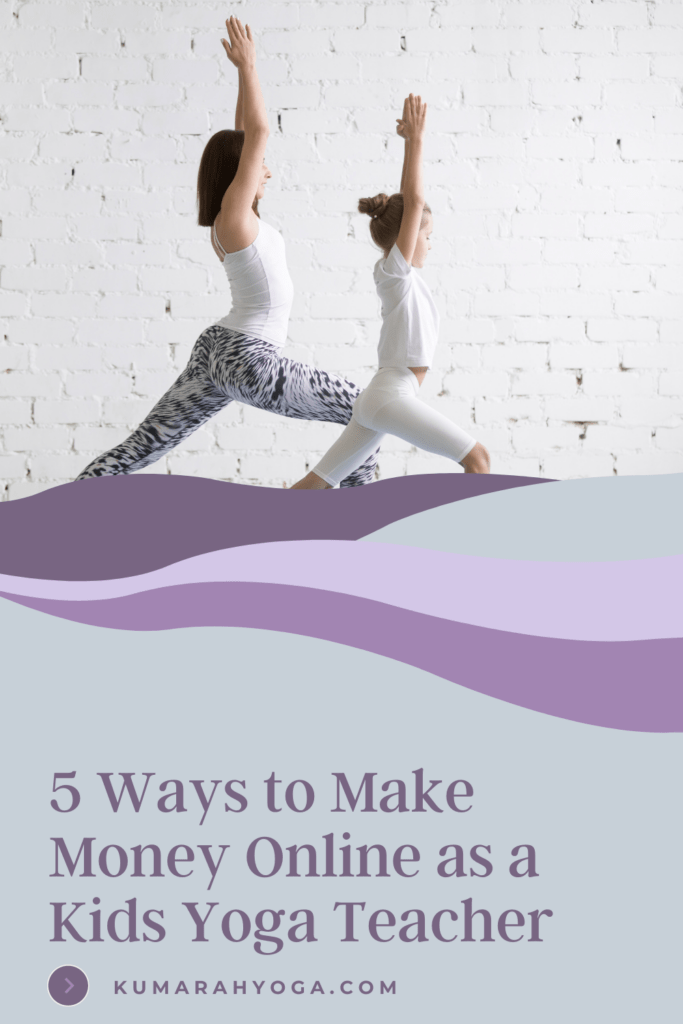 Tactic #1: Create Your Own Online Yoga Studio
Parents want what's best for their children, and yoga is clearly a positive experience for kids.
Starting an online yoga studio for kids – rather than a brick-and-mortar studio – means you can connect with parents and their energetic kids around the world.
Initially, you'll need basic equipment to record your videos and you need to create an online yoga studio that'll:
Host your classes.
Let you take payments.
Provide marketing features to help get the word out.
87% of children in high-income countries have access to the internet, so your target audience can easily connect with you, plus we've already seen that parents have money to spend.
Let's see what your online yoga studio for kids could look like.
Here's a list of some awesome kids yoga studios that also offer live and online classes.
Example: YogaToday
YogaToday sets itself apart by being an online yoga studio with classes filmed in stunning locations across the USA.
Image Source: YogaToday
The classes are exclusively online, with access charged either monthly or yearly to their yogis.
The studio offers a whole bunch of yoga styles and has different collections available depending on the member's mood.
Image Source: YogaToday
This could be easily adaptable to different age groups or different video lengths depending on the kids' attention span.
Let's check out another way you can make money from kids yoga online.
Tactic #2: Launch a Yoga App
It's a common misconception that you need millions of followers before you can launch a yoga app, but you can create a yoga app early on in your business through a platform such as Uscreen.
Why is a yoga app for kids such a great idea?
By the time kids in America are 11 years old, more than half of them will already have a smartphone and 82% of homes in the US have at least one smart TV.
You can see how accessible your yoga studio becomes when you have an app for kids.
Creating a yoga app opens up your practices to be done all around the house rather than have your little yogis practice downward dog next to a computer.
Here's how one popular online yoga studio is doing it.
Example: Practice with Clara
Practice with Clara is an online yoga studio that offers yoga, mantras, and meditation.
Image Source: Practice with Clara
She's been a Vinyasa yoga teacher in Vancouver, BC, since 2006 and started her own yoga studio in 2013 which is now online, too.
Image Source: Practice with Clara
As you can see, Clara also offers her members access to a full range of mobile and connected TV apps, available on:
Android
AndroidTV
iOS
AppleTV
RokuTV
FireTV
By offering her yoga on every possible device, Clara's members can access her classes anywhere, any time, any way they like.
For a more detailed guide on creating a yoga app, check out this video guide.
On to the next way you can monetize your kids' yoga practices.
Tactic #3: Host Live Kids Yoga Classes
Some kids need a little extra encouragement to start their yoga or mindfulness; offering live classes can give them that boost of enthusiasm.
Running live kids yoga sessions gives you a chance to interact with them, as long as you choose a platform that offers live chat options.
When you add an extra feature like live stream lessons, you can think about increasing your prices, too – your audience is getting more value from you when they can follow a live class and ask questions.
We've got an example of a yoga studio working their live content.
Example: TINT Yoga
TINT Yoga is an online studio featuring famous yoga teachers from around the world.
Image Source: Tint Yoga
Along with their vast back catalog of pre-recorded content, the team hosts a regular live-streamed class that any member can set a reminder for and join in.
Image Source: Tint Yoga
It's also possible for members to catch up with all the old live sessions that have already streamed, so no one misses out.
You can add live-stream classes to your online kids' yoga and have a regular session that'll feel like an after-school club right in their home.
Here are some awesome kids yoga activities and games you can use while teaching those kids via lime streaming platforms!
Another creative way to make money from kids yoga is next.
Tactic #4: Create Yoga Games or Activities for Kids
Whether you have kids yourself, work with them already, or just have little ones in your family, you'll know how much fun they can be.
When teaching children – whether it's Yoga, math, or tying their shoes – studies have shown that gamifying your classes will definitely increase engagement.
You want your yoga classes to grab the attention of the children you work with, get them excited for practice, and have them leave the session eager for more fun.
Not sure how to bring games into your yoga classes?
Here's one way you can do it.
Maia at Kumarah Yoga has been teaching mindfulness and yoga to children for 8 years.
She knows how to connect with kids and make yoga exciting and fun and has used that knowledge to create yoga games that she sells on this site.
When you're creating your online yoga school for kids, you can consider including downloadable games on your site or even teaching the games through your classes.
We've got one more monetization tactic for you.
Tactic #5: Sell Branded Merchandise
Kids love to have clothes and other items from their favorite YouTubers and TV shows.
Forecasts show that the kids' clothing market is set to grow by a CAGR of 5.4% between 2021-26, with growth partly driven by increased exposure to celebrity clothing lines.
Parents are buying the clothes sold by the people their kids love to watch, which could be you running your online kids' yoga classes.
It's easier than you think to create and sell branded merchandise; here's a yoga studio that's doing just that.
Example: Find What Feels Good
Adriene is a well-known online yoga teacher who's created an online studio called Find What Feels Good.
Image Source: Find What Feels Good
Along with her yoga and meditation classes that can be accessed for a monthly or annual subscription, Adriene also has a shop on her site.
Image Source: Find What Feels Good
Anyone who's a fan of her and her yoga classes can buy items like:
T-shirts
Hoodies
Baseball caps
Tote bags
And the store even stocks jewelry and reusable water bottles.
Once you've built a brand, adding branded merchandise to your site is a logical and simple next step.
Those are our top five ways you can make money through a kids yoga studio online, let's bring this to a close.
Now Over to You
Kids have had a tough time recently with learning from home during the pandemic.
Yoga and mindfulness are known to improve their attentiveness, something that's only going to help as they return to the classroom.
By creating online yoga classes for kids, you can make a positive impact on young people and tap into a niche that's ripe for fresh creators.
Are you considering creating online yoga classes for kids?
Tell us what you're working on in the comments.
---
Author: PJ Taei

Bio:PJ is the founder and president of Uscreen, an all-in-one video monetization and Yoga membership platform that empowers video entrepreneurs and creators to monetize their content and build thriving businesses around their videos.