There's a reason we tell people to "practice mindfulness." It's because mindfulness doesn't just happen. It's a skill that requires practice, like singing, reading, or riding a bike. And if we grown-ups need to practice, our kids do too.
But how does one practice mindfulness with kids?
There are guided activities, of course. But sometimes, it's easiest to incorporate it into what we are doing anyway, and hobbies are the perfect excuse to add it into your day. These are our favorite stress-busting hobbies to promote mindfulness for kids.
Birdwatching with Kids
Mindfulness is all about our awareness of the present moment. Taking time outside is an excellent way to reset the mind and get in touch with the senses. But for some kids, simply walking outside isn't enough to focus the mind.
That's where birdwatching comes in. Birdwatching is the perfect mindfulness activity because it focuses one's mind on a specific task without the pressure of making something happen.
Birdwatching offers a feast for the eyes and ears, allowing kids to concentrate fully on what's happening in front of them while helping them appreciate nature.
Go on a nature with with your little ones and look for some birds with these fun binoculars for kids.
Try some mindfulness games while you are out in nature as well.
Paint By Numbers for Mindfulness
The arts are many people's go-to stress-reliever. Artistic pursuits often allow us to process difficult emotions in a pleasant way that engages all our senses, depending on the emotion.
But any artist will tell you that the process of creating new ideas can be stressful at times, especially for those who are new to painting.
That's why paint by numbers offers a good alternative for winding down at the end of the day. The process of following the patterns and slowly watching the piece come to life on your canvas is both satisfying and soothing.
Here are some fun mindfulness paint by numbers options for kids.
Aromatherapy for Kids
When we think of the senses, we often focus our attention on sight and sound. But aromatherapy takes advantage of our sense of smell to promote relaxation and deep breathing, making it an excellent choice to practice mindfulness.
Of course, most people don't think of aromatherapy as a hobby, but it can be if you work with your children to create your own essential oils. Start an aromatherapy garden with your family stocked with stress-busting fragrances, such as:
Lavender
Chamomile
Sage
Rose
Lemongrass
Gardening itself is a stress-relieving activity that promotes mindfulness for kids. You can even make your own DIY aromatherapy essential oils at home.
With an aromatherapy set up you can also help them create a space to practice mindfulness meditation and relaxation before bedtime.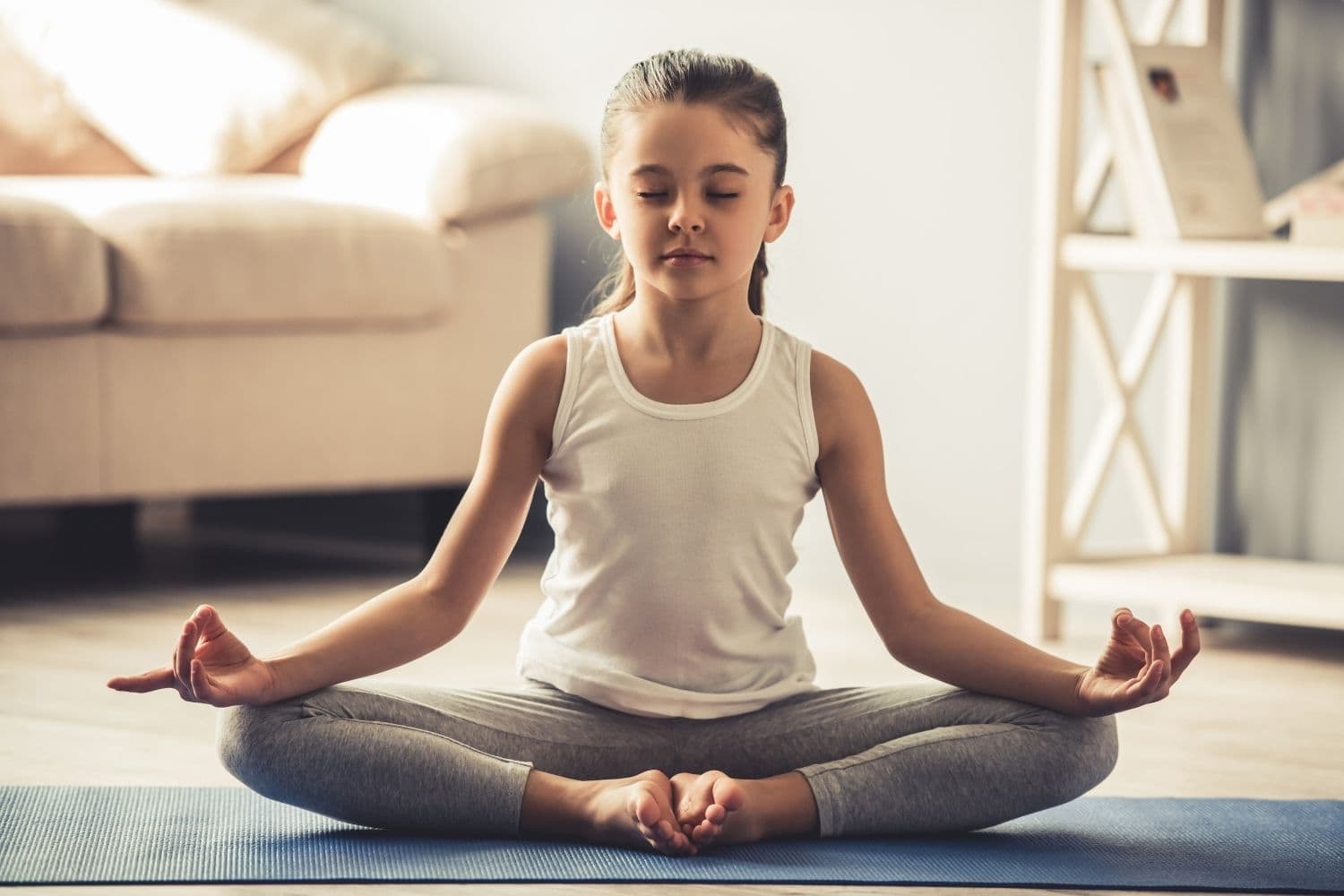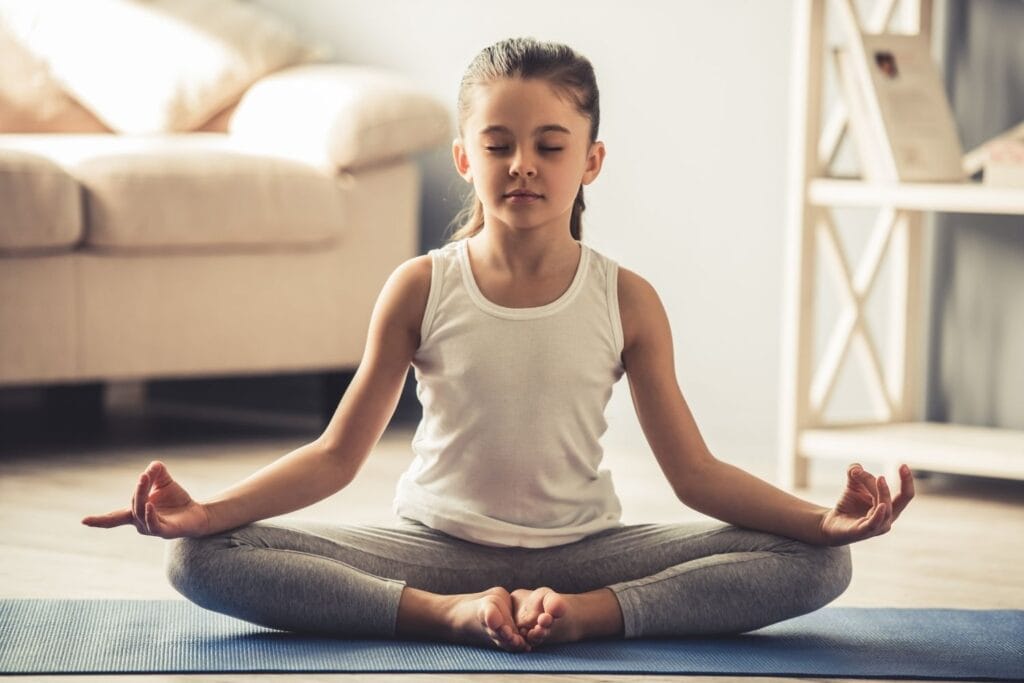 Yoga for Kids' Mindfulness
Mindfulness is a cornerstone principle of yoga. The goal of yoga is to train yourself to become more aware of your body, mind, and surroundings, so it's a perfect tool for practicing mindfulness.
Additionally, engaging the entire body helps improve circulation and breathing, which helps improve your overall mood. And when you teach kids yoga from an early age, they'll take the principles with them into adulthood.
You can start practicing yoga at home with your kids, or try some fun yoga games to get them interested.
What other mindfulness hobbies and stress-busting activities for kids have you tried?