Black and African yoga teachers do not get enough positive recognition or representation for their work and contributions to wellness for all people.
BIPOC (Black, Indigenous, People of Color) are underrepresented in an industry that is already oversaturated with middle class white people, especially for a practice that started in Northern India thousands of years ago.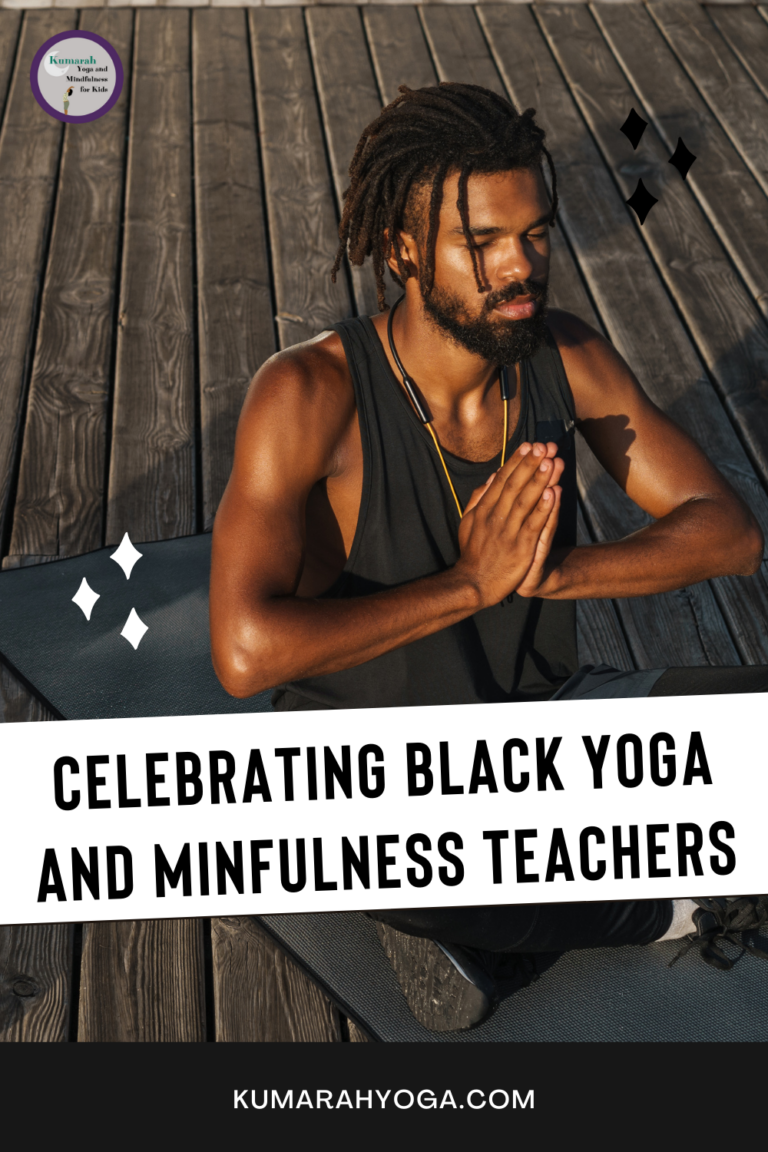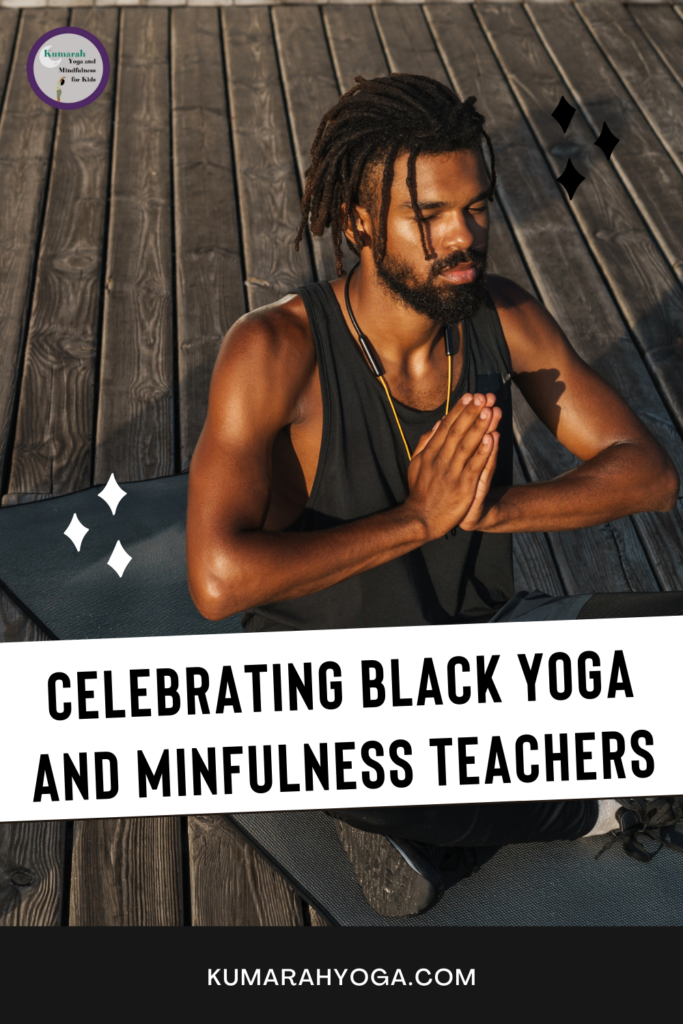 It was only a few years ago that I first noticed Black and Brown bodies being represented visually in yoga magazines, on brochures, in ads for yoga gear and studios.
Realizing this underrepresentation is one of the main reasons I started creating my own yoga lessons and created yoga cards for kids. I wanted to help them see Black and Brown kids doing yoga like them in their classes.
Thankfully, more and more representation has been emerging in the past few years, but it's still not enough.
Yoga and mindfulness are wellness practices that EVERYONE deserves to have access to and feel like they belong.
More representation and celebration of all teachers is one way to help our youth feel like they do belong. Representation helps them realize yoga is something they can do for themselves to feel healthy and good.
Kids especially should not feel left out of anything that will help them feel good, grow, learn life skills, and stay healthy.
During Black History Month, and all throughout the year, it's important to recognize and celebrate all the amazing Black, African, and mixed race yoga and wellness teachers.
Black people have been doing yoga in the United States as long as it has been here! This video has a really nice history of yoga and includes a lot of faces of important and influential yogis.
Contrary to the amount of representation they receive, Black people are doing yoga, teaching yoga to kids, starting their own studios, counseling people as therapists, and so much more!
We (I say 'we' as in non-BIPOC individuals) need to be noticing, recognizing, uplifting, celebrating, supporting, and standing aside for more Black teachers to be the amazing leaders in this essential wellness field.
Youth teachers, adult teachers, studios owners, and more, all of these Black, African-American, and mixed race yogis are doing wonderful things and deserve to be celebrated:
Please check out their websites, support them, follow them on social media, and show them some love!
*This list is a work in progress! Please comment below or send me an email to let me know who else should be included!*
The list starts with teachers who have a connection to kids and youth yoga, but there are also so many amazing yogis that may not teach kids but are still so wonderful I had to include them!
SOCIAL MEDIA: Facebook, Instagram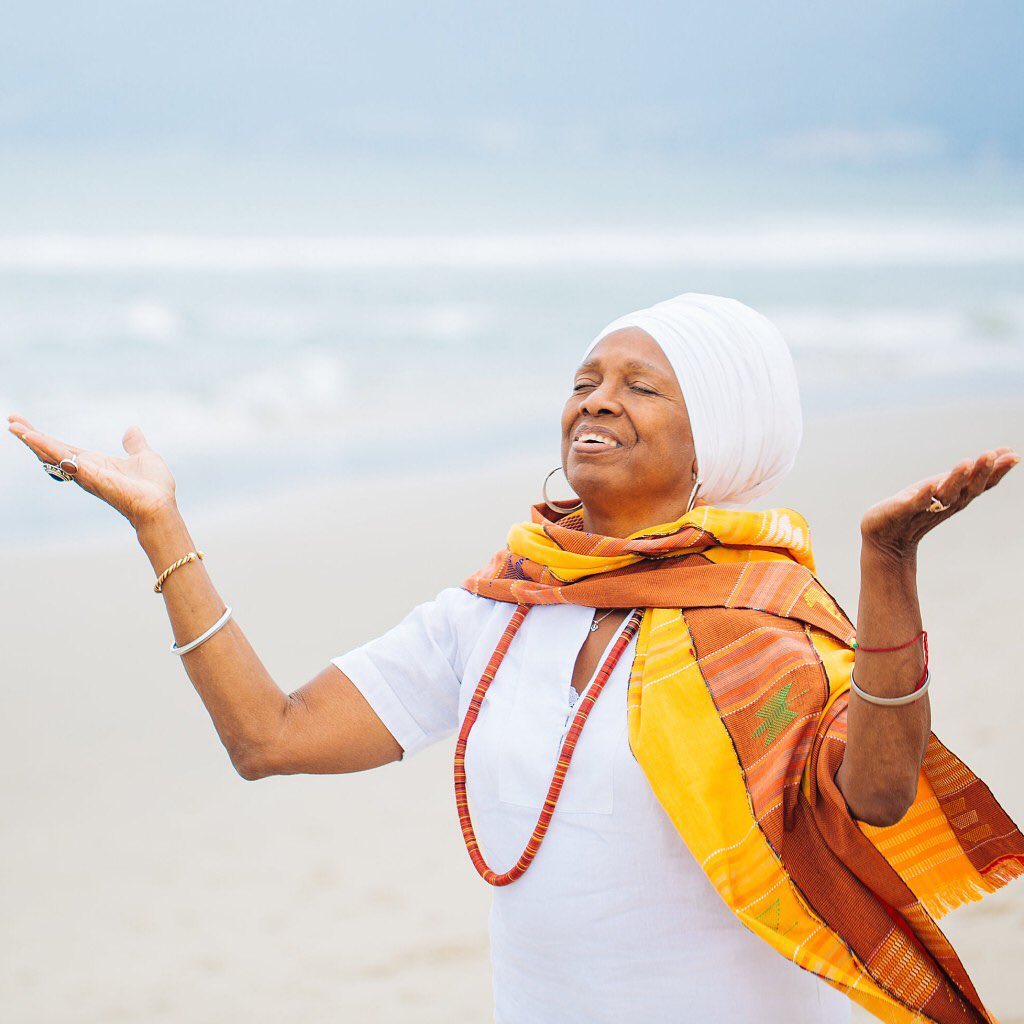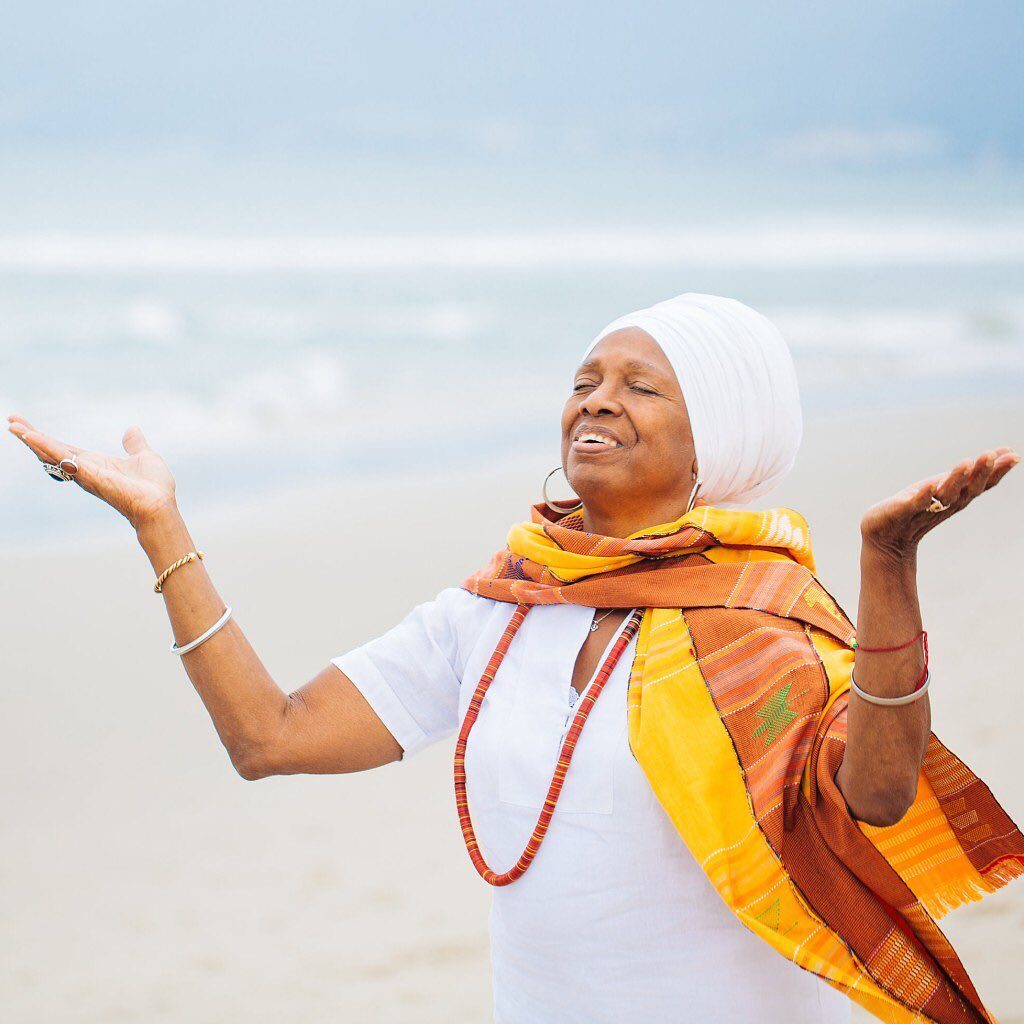 Krishna Kaur is the founder of Y.O.G.A. for Youth, a nonprofit dedicated to training yoga teachers to work with at-risk youth and creating yoga programs in schools and juvenile facilities dedicated to serving young people in trouble with the U.S. criminal justice system.
Krishna has been studying yoga intensely for many decades and teaching for over 40 years all over the world. She opened the first yoga center in South Central Los Angeles in 1971 and continues to train yoga teachers, teach workshops, and bring yoga to the underserved populations throughout the world.
She was a co-founder and President of the International Association of Black Yoga Teachers from 1999-2009.
Y.O.G.A. for Youth "provides schools, juvenile detention centers and other youth oriented organizations with customized yoga and mindfulness programming tailored to address the behavioral, emotional and physical needs of their unique youth population.
Y.O.G.A. for Youth programs are designed to foster confident, healthy, emotionally-stable individuals with higher levels of scholastic aptitude and expanded behavioral management skills."
SOCIAL MEDIA: Facebook, Instagram
Meet Camelia (Mimi) Felton! She is a Black Yoga Teacher Alliance + a Yoga Alliance 200RYT Yoga Teacher, a KAY (Kidding Around Yoga) Certified Kids Yoga Teacher, a Certified Meditation Instructor, a YBB (Yoga Behind Bars) certified Trauma-Informed Yoga Instructor & a Reiki ll Practitioner.
Mimi started Mimi's Yoga Kids in 2018 after realizing the many benefits of doing yoga with her young grandson. She knew that this was something that kids and their families needed. It wasn't possible to find what she wanted so she decided to create it! She is very excited to share all these wonderful practices with children and their families.
Mimi wants to share her knowledge with the world to cultivate awareness on how these wonderful practices can teach all of us, especially our children, MINDFULNESS, INNER PEACE, MEDITATION & IMAGINATION! So come and join her as we learn, grow and thrive together.
SOCIAL MEDIA: Facebook, Instagram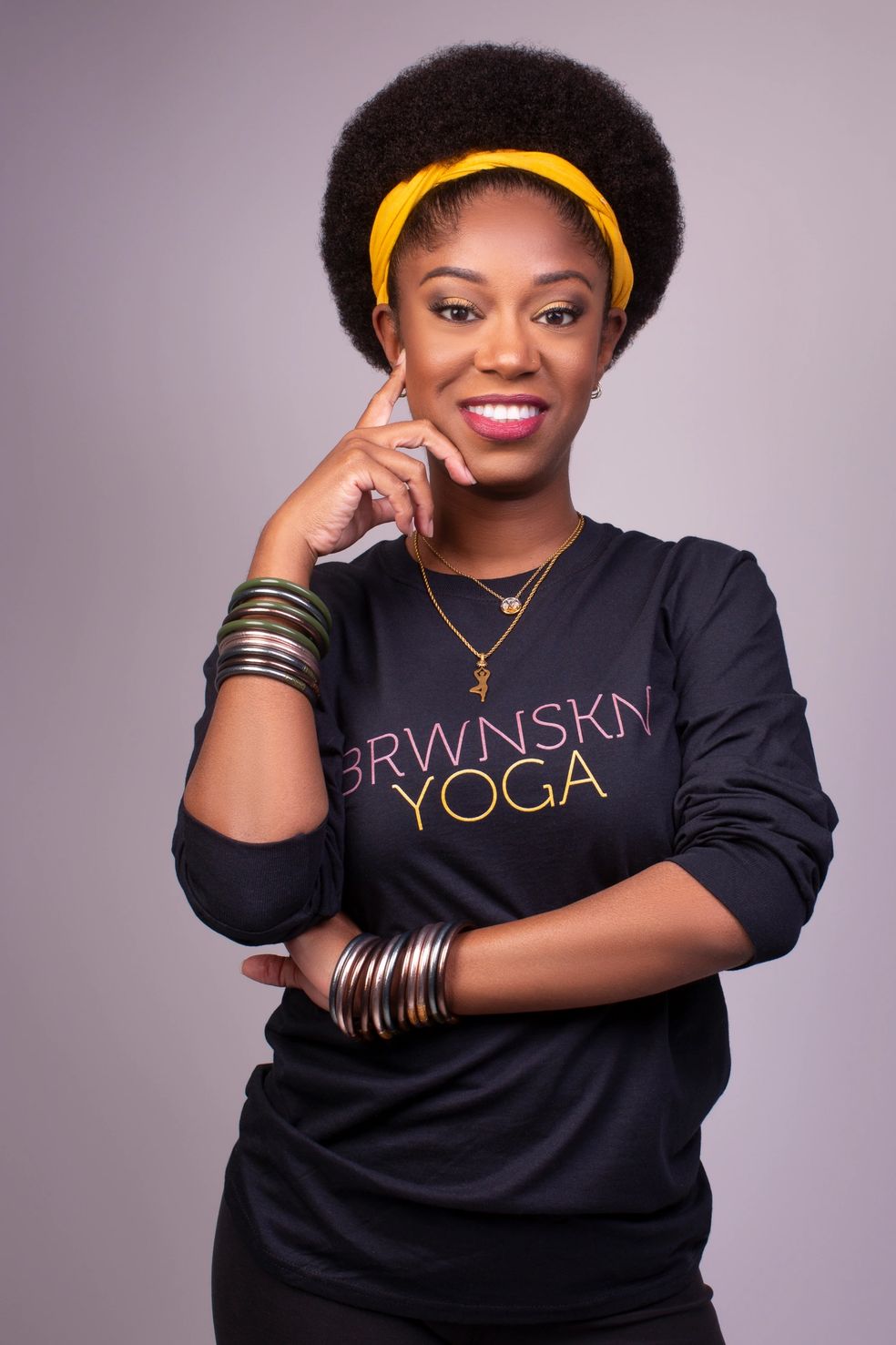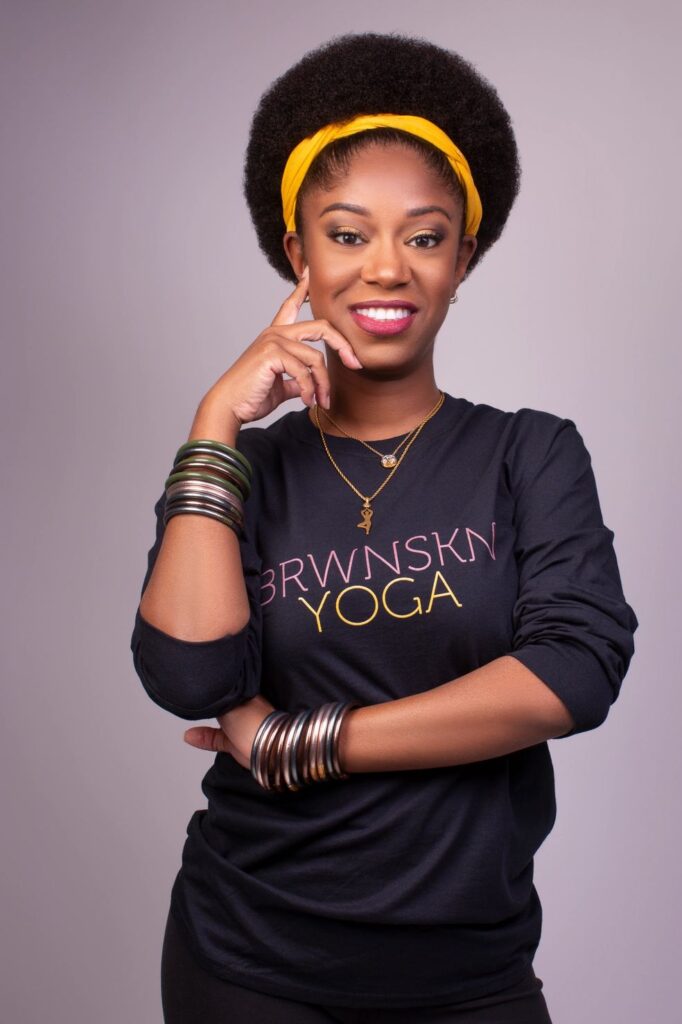 Shawandra is a Memphis native and owner of BWNSKN Yoga, a studio located in the Whitehaven area in Memphis, TN, where she grew up. She is a Certifies Yoga Instructor and Registered Children's Yoga Teacher. She also has completed her Trauma Sensitive Yoga certification through the Prison Yoga Project.
"Brwnskn Yoga is a holistic teaching studio that operates in underserved communities to create inclusive spaces where all beings impacted by psychological and biomedical conditions are welcomed, heard, valued, and seen while being empowered to achieve physical, intellectual, emotional and spiritual health and well-being.

Shawandra professionally applies the principles and practices of yoga to promote well-being within a therapeutic relationship that includes personalized assessment, goal setting, lifestyle management, and yoga management, and yoga practices for individuals and groups."

BRNWSKN Yoga
Shawandra is teaching yoga for children, girls' empowerment yoga classes, yoga for ALL, and has a mentorship program as well!
SOCIAL MEDIA: Facebook, Instagram, YouTube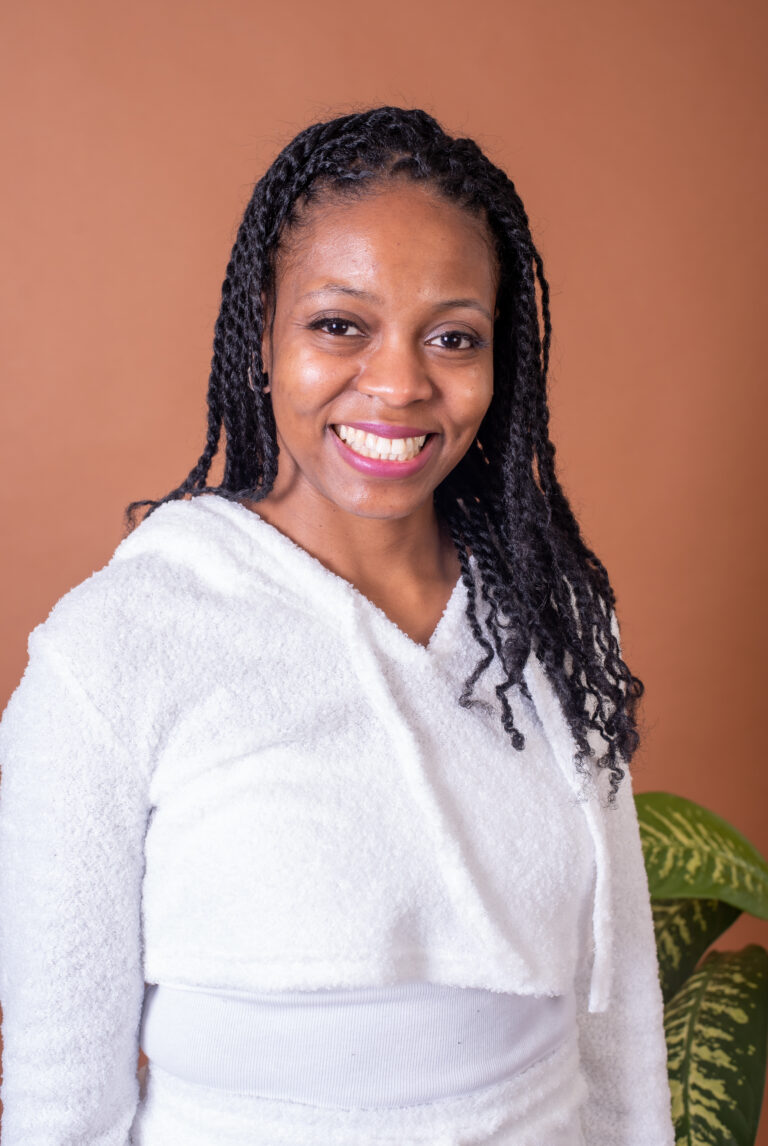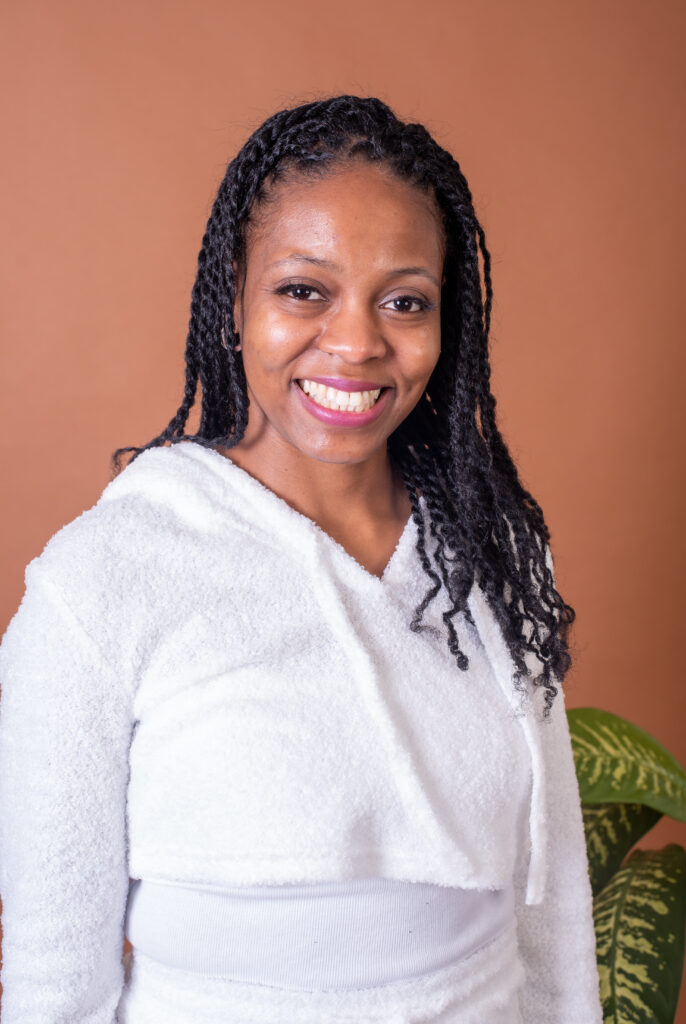 SonJoria Sydnor is a wife, mother and author passionate about health and well-being. She is the owner of Our Family's Doing Yoga LLC, a parenting educator and certified yoga instructor using her knowledge and voice to empower families and increase representation of black families in the wellness industry.
What first got you interested in yoga?
"I became interested in yoga while looking for a way to support symptoms of postpartum depression. I began consistently practicing in 2017. Before then I'd occasionally go to a class but nothing consistent."
What do you hope to share with your community about yoga and mindfulness?
"I hope to share the gift of representation in yoga for black families.

Yoga and mindfulness supports me by helping me slow down, notice my breath, how I feel in my body and it helps me to relax. With age and multiple children, I found that I became overwhelmed and overstimulated more. I didn't like the way I was showing up for my family and yoga was a tool I tried that helped me get back to feeling myself. I believe we all have felt this way at some point for one reason or another my hopes is that yoga becomes a mainstream tool for everyone to use."
SOCIAL MEDIA: Facebook, YouTube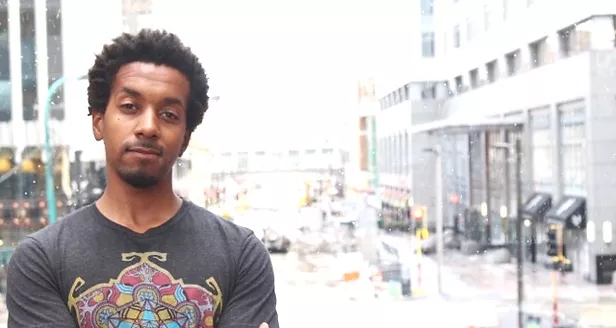 A lifelong meditator, William Drew, simply known as "Drew," is the founder & owner of Healing House Yoga LLC and Mindful iConsulting LLC. Since 2012, Healing House Yoga LLC (a Registered Yoga School, recognized by Yoga Alliance) has been teaching the Healing House Method while training and certifying instructors to do the same.
With over 10,000 hours of teaching yoga and mindfulness/meditation, Drew continues to share the benefits of MindBody Wellness with those who serve in the fields of education, health care and for-profit businesses. As such, Healing House Yoga LLC is recognized as a Continuing Education Provider by
Yoga Alliance
Board of Social Workers (MN)
Board of School Administrators (MN).
As of 2021, Drew has been honored with the responsibility of service as Board Chair and Executive Director of the InternationalKids Yoga Association (formerly the National Kids Yoga Conference). When not writing or training others on Mindfulness/Mindful Movement Drew is practicing piano and karate, perfecting the flying splits or working on lowering his time running a 5k.
What first got you interested in yoga?
"Despite being exposed to yoga as a child, I was in my late teens when I remembered myself taking an interest in yoga. Yoga, as a physical practice, was presented to me as a way of exploring my physical potential in a way that didn't seem competitive. That seemed, to me, so safe. So welcoming. So wonderful."
How long have you been practicing yoga/mindfulness?
"My mother taught me mindfulness as a child without every using the word. We would, together, just sit in silence. Trying to be as still as we could, we would observe as much as possible. When she gave me the signal I would, with great delight, tell her everything I noticed.

I still smile when I think of those times. That was about 40 years ago."
What do you hope to share with your community about yoga and mindfulness, or why do you feel yoga and mindfulness is important for everyone?

"Yoga and Mindfulness is important for everybody because everybody deserves wellness. Everybody deserves Peace. Everybody deserves Love and Joy… and they deserve to receive it from themselves."
SOCIAL MEDIA: Facebook, Instagram, JessamynStanley.com, YouTube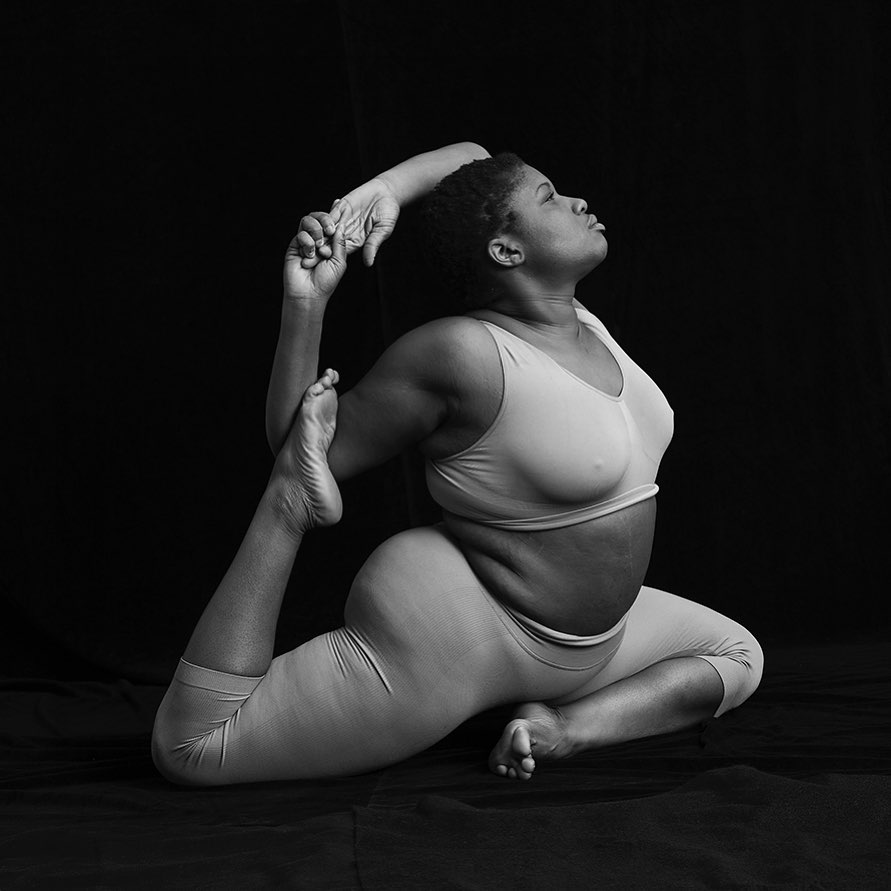 Jessamyn Stanley in an author, yogi, yoga instructor, podcaster, social advocate, and more! She is an internationally acclaimed wellness advocate for people of all colors, shapes, and sizes.
The Underbelly is a streaming wellness app with digital yoga classes available via various streaming platforms. Jessamyn launched The Underbelly to help individuals to tune in with themselves and live authentically. The platform is a home for wellness enthusiasts and the "wellness-curious" who may feel displaced, discouraged, or overlooked due to not seeing themselves reflected in the health and fitness community. The brand has quickly gained notoriety for its inclusive approach to towards physical, emotional, and spiritual wellbeing.

via Jessamynstanley.com
Jessamyn's two books, Every Body Yoga, and YOKE: My Yoga of Self Acceptance, are highly regarded and internationally acclaimed. She is also a regular contributor for SELF magazine and is often featured in additional international media outlets.
Jessamyn been featured in magazines such as Yoga Journal, The Oprah Magazine, Diversity Woman, Glamour, and Allure. She has her own podcast, YouTube channel, and so much more.
If you aren't following her yet, run to do it now and grab her books, too!
SOCIAL MEDIA: Facebook, Instagram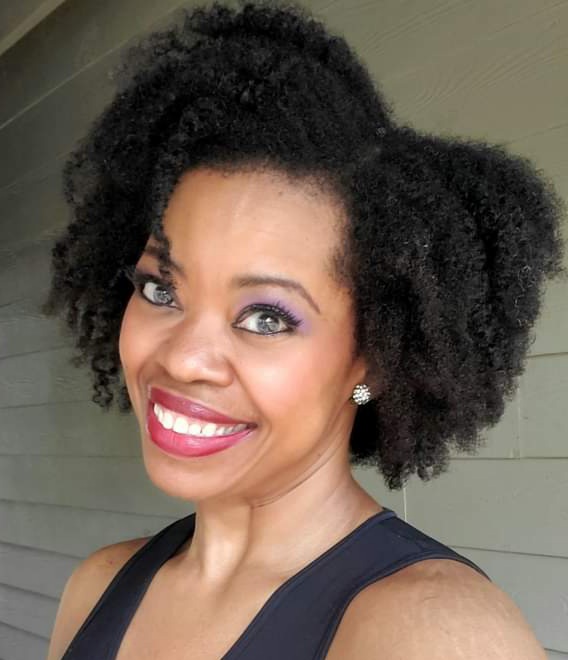 Almetria is a 25 year communications and public relations professional with over 7 years of experience in the holistic health and wellness industry. She's the CEO and Owner of Fit and Finally Free and Roots and River Wellness.
Her mission is to inspire and encourage people to live a holistic and well balanced life through food, faith, fitness, fellowship and fun.
She's passionate about branding, community relations and DEI advocacy work, and the health and well being of others especially those dealing with chronic illnesses, weight issues, maternal and mental health.
As a well sought after speaker and wellness advocate known for her compassionate care and leadership, she's been featured on many local, regional, national and international mediums.
What first got you interested in yoga?
I'm a marathoner, group exercise instructor and a wellness coach. I needed a cross training modality a few days a week that would help me reduce stress as well as improve my strength, flexibility and balance.

During the pandemic, my yoga practice increased tremendously because of my heightened stress and anxiety due to social isolation, life's events and the uncertainty of this global virus.

I looked into becoming a yoga teacher because I saw the benefits of guided meditation, prayer and the practice itself while I was enduring the pandemic. I figured if it's helping me, I know it can help others especially African Americans because not only do we deal with life's stresses, we also have to deal with racial trauma, weathering and various disparities against us.
What do you hope to share with your community about yoga and mindfulness?
Yoga and mindfulness is for everybody and every body. Stereotypically, we've seen thin white women occupy these spaces in yoga studios, wellness classes and in all forms of media. How living in the South, located in the Bible Belt and especially amongst African American people, yoga is thought to be a cult and against Christian beliefs.

I remember the first thing I was taught in yoga teacher training was that yoga meant union and it's not a religion. That it's more than doing the asanas and how unaware individuals are considering they are doing yoga everyday by practicing the yamas and niyamas.

The practice of yoga can be anything you want it to be. It can be quiet time, prayer, breath work, writing in your journal, guided meditation or doing adaptive poses. While I don't chant, practice OM, use mala beads or have an altar, yoga is a still a form of self care for me. I take what I want from it that works best for me while practicing ahimsa or doing no harm towards others. I want to make it accessible to everybody and every body especially within the BIPOC community. We need it because we are dying from the stresses, racial trauma and disparities of life.

African Americans are plagued with morbid obesity, diabetes, hypertension and other co-morbidities that often can be prevented through education and changing our lifestyle through nutrition and movement. I know how yoga changed my life and I want others to be able to try it for themselves, see the benefits of it and have the ability to say the same.
SOCIAL MEDIA: Facebook, Instagram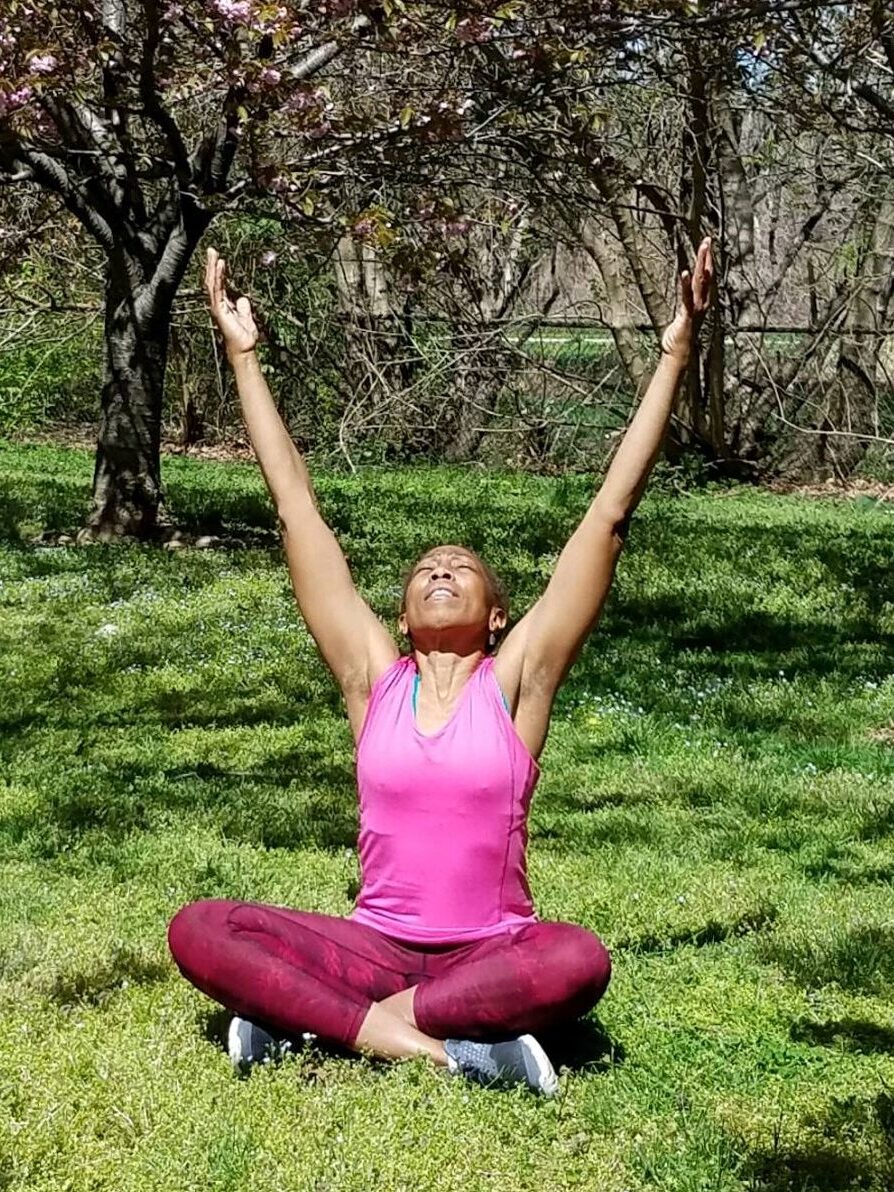 Valencia Folks is the happy and proud owner and creator of the Rhythm of Yoga studio. The Rhythm of Yoga is a home-based studio located in the heart of Cheltenham, Maryland.
She is a certified yoga therapist and yoga teacher experienced in facilitating private and group yoga therapy sessions and yoga class instructions. She earned a Master of Science in Yoga Therapy at Maryland University of Integrative Health.
"After serving in the United States Air Force for over 20 years, fitness became an everyday part of my life. I took my first Hatha Yoga class in 2005, and I immediately knew it was the path I wanted to pursue in my retirement years. I continued to take yoga classes, and in 2010, I began yoga teacher's training at Pure Prana Yoga Studio, Alexandria, VA. I received my 200-hour certification in 2011. I also earned certification to teach children from kindergarten to the 12th grades and children with special needs."
Organizations that Recognize and Celebrate Black Yoga and Wellness Professionals, Plus Provide resources and Education
SOCIAL MEDIA: Facebook, Instagram, Twitter
THEIR MISSION – BYTA supports the continuing educational and professional development of black yoga teachers.
The Black Yoga Teachers Alliance (BYTA) was founded in 2009 by yoga teachers Maya Breuer and Jana Long, as a social media group to provide a space for teachers, students, practitioners, healers, and enthusiasts to discuss yoga and wellness, to share information about classes, workshops, events and activities, and most importantly, to build a network and get to know one another. BYTA was established as a tax-exempt nonprofit in 2016.
BYTA is a wonderful resource for finding Black yoga teachers, studios, events, trainings and more!
SOCIAL MEDIA: Instagram
A membership website and resources for BIPOC Yoga and Wellness Professionals.
Black Yogis Matter is another great space to find Black yoga professionals, wellness practitioners, information, inspiration, connection, and more!
Additionally, their blog is a great resource. Read: Why Black Yogis Matter.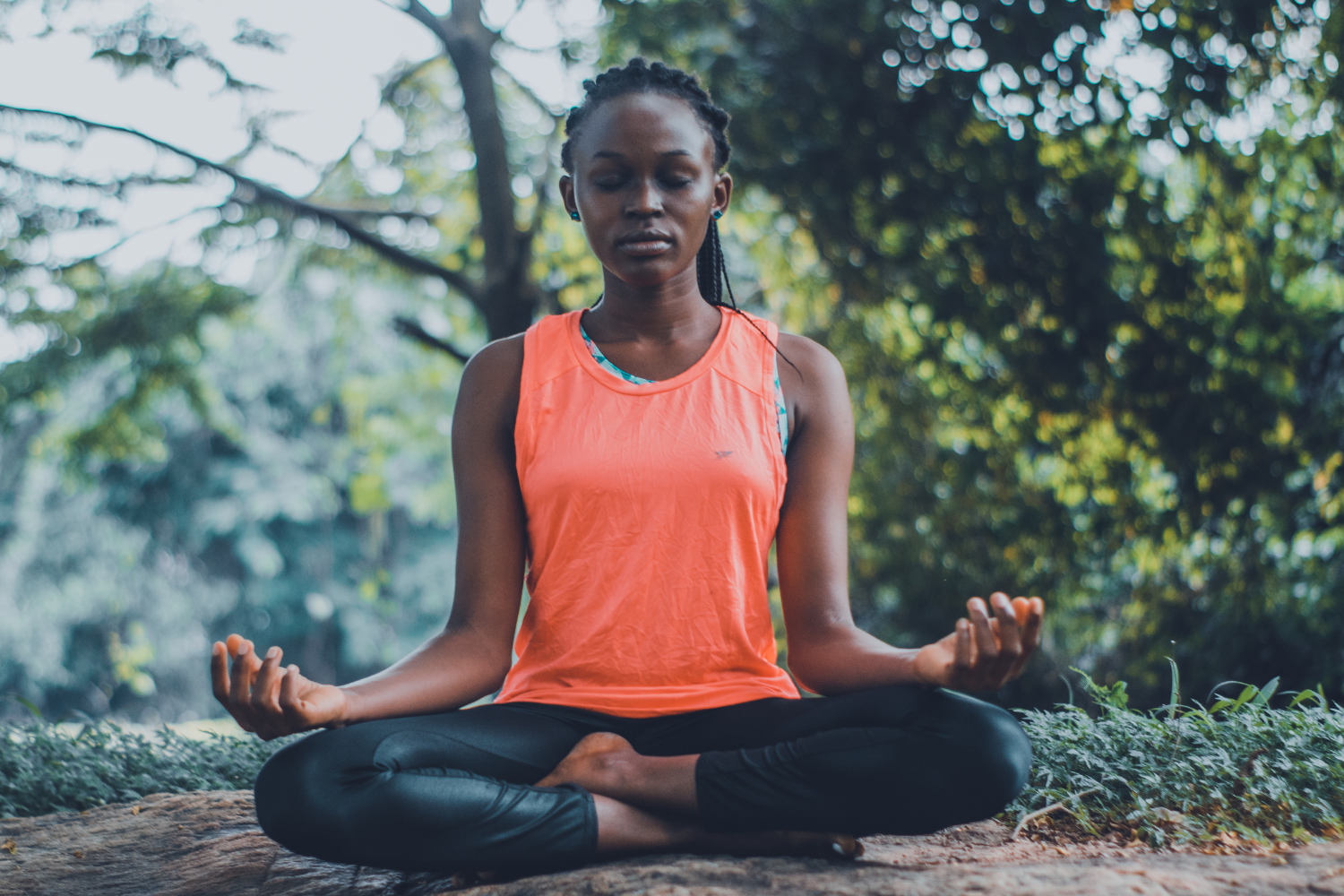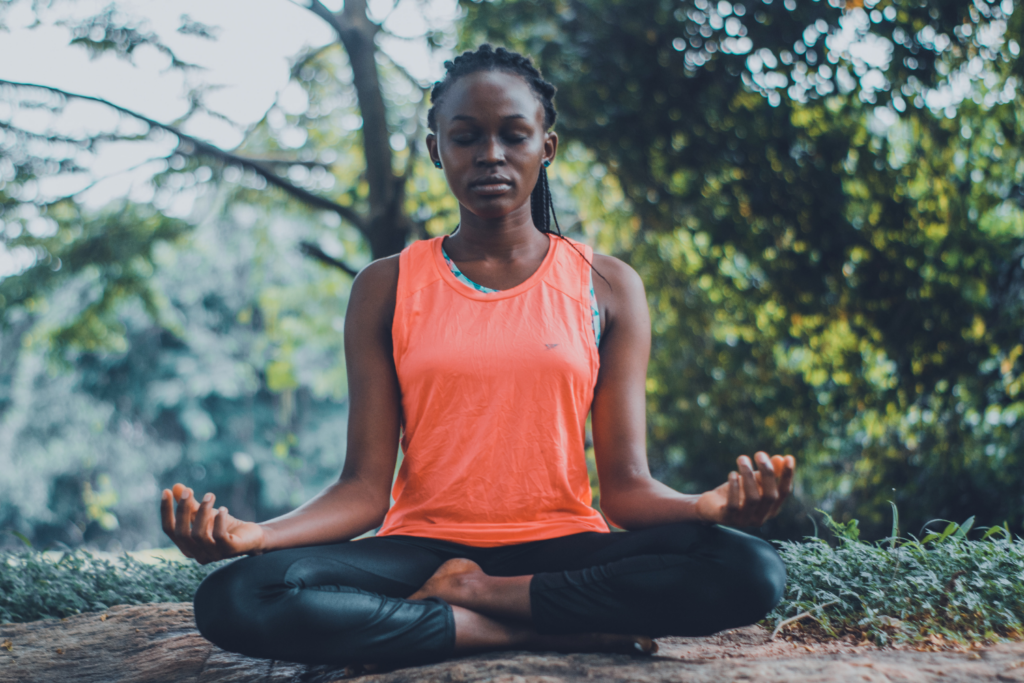 YouTube Channels featuring Black Yoga Instructors
Books to Celebrate, Support, and Represent our fellow BIPOC Yogis and Educators
Our Family's Doing Yoga by SonJoria Sydnor
My Heart Flies Open by Omileye Achikeobi-Lewis
Every Body Yoga: Let Go of Fear, Get On the Mat, Love Your Body by Jessamyn Stanley
Yoke: My Yoga of Self Acceptance by Jessamyn Stanley
Restorative Yoga for Ethnic and Race-Based Stress and Trauma by Gail Parker, Ph.D.
Yoga, Meditation and Spiritual Growth for the African American Community: If You Can Breathe You Can Do Yoga and Find Inner and Outer Peace by Daya Devi-Doolin
Sacred Woman: A Guide to Healing the Feminine Body, Mind, and Spirit by Queen Afua
Badass Affirmations for Black Women: Rewire Your Brain with Empowering Words to Boost Confidence, Embrace Who You Are, Radiate Joy and Attract Success By Imani Taylor
Spiritual Self Care for Black Women: A Spiritual Journal for Self-Discovery by Stress Less Press
Meditation For African Americans Igniting the Inner Light by U-Shaka Ra-Nebu Anpu and Mxolisi Ozo-Sowande
Thank you for being here for this. It is incredibly important to celebrate, recognize, and uplift Black women, men, non-binary people, and youth in all fields– yoga and wellness especially!
Let me know who else we should add to this list! 🙂